O'Connell's Yogi Bear Park
O'Connell's Yogi Bear Park
Book Now
Not A Member?
Camp all year with a Thousand Trails Camping Pass! Join Now

O'Connell's Yogi Bear Park
970 Green Wing Road - PO Box 200, Amboy, IL 61310-0200 view map
Jellystone Park™ RV Resort in Illinois
Why do families continue to visit O'Connell's Yogi Bear RV Resort year after year? The answer is simple. We offer groups, families and couples the exciting opportunity to reconnect in a tranquil outdoor environment. Located just 90 miles west of Chicago and 80 miles east of the Quad Cities, our location is perfect for exploring nearby attractions.
Our Illinois RV resort caters to all types of camping groups. From tent sites to spacious, fully equipped RV sites, we're sure to have the perfect space for you to relax and unwind. Cabins, deluxe cottages and park models are also available for rent.
O'Connell's Yogi Bear RV Resort is a great place to spend your weekends. Those staying with us will discover plenty to do. The campground offers three heated swimming pools, spas, kiddie pools and beach swimming. A double-flume waterslide, paddle boat rentals, mini golf, four playgrounds, hiking trails, fishing, food service, hayrides, and daily planned activities make this Jellystone Park™ RV Resort the premier Illinois RV resort.
YOGI BEAR and all related characters and elements © & ™ Hanna-Barbera. (s21)
Resort News
Look What's New at O'Connell's
Check out our latest upgrades that include:
• 87 New RV Sites

Amenities
Clubhouse
Bike Trails
Whirlpool/Spa/Hot Tub
Fishing
Creek / Lake / Canal / River / Ocean Frontage
Pets Welcome
Restaurant
Store
Nature / Hiking Trails
Mini Golf
Restroom/Shower Facilities
Laundry Facilities
Waterfront sites
Picnic/BBQ Area
Playground
Volleyball
Basketball
Horseshoes
Rentals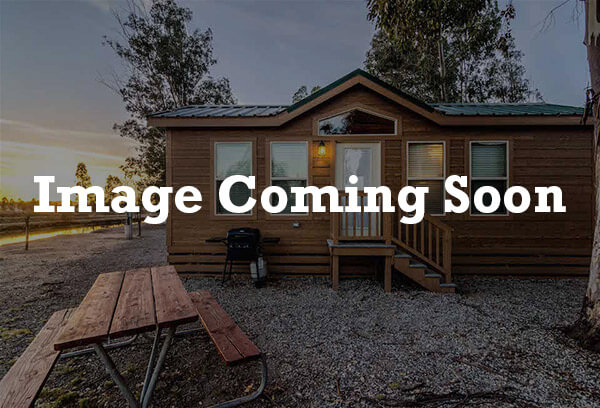 Cottage, Premium (Sleeps 7/Pet Friendly)
These deluxe cabins are located in the heart of the park near waterslides and Yogi pool. Sleeping accommodations include a queen-sized bed in one bedroom and a triple bunk (twin sized) in the other. Linens not included. The galley kitchen has a full-size refrigerator, electric cooktop (no oven), microwave, coffee maker, toaster, and dinnerware. In addition to a sleeper sofa, the living/dining room includes table that seats 4. Well appointed bath includes an upgraded rain shower (no tub). All come with heat/AC and large flat screen TV with Blu-ray player. Steps away from the covered porch, a charcoal grill extend the living space to the outdoors.
Activities
Whether you're planning a retreat for the whole family, a group of friends or a getaway for two, there's no shortage of unique activities to explore at O'Connell's Yogi Bear Park. Plan activities upon arrival or visit this page before your departure to plan ahead. Looking for more? Our friendly staff can fill you in on all of the great ways to make your stay a memorable experience.
We currently offer the following activities:
Activities Center
Ceramics
Childrens Programs - Fee
Co-ed Water Aerobics
Banquet Center & Party Room
Planned Activities
Arts & Crafts
Children's Program
Lake Fishing
Weekly Dances
Beach
4 Playgrounds
Creative arts and crafts classes and projects
Kids Activities
Activities Director
Bingo/Card Playing
Dancing
Volleyball
Nightly Outdoor Movie Theatre
Field Games
Visits with Jellystone Park Characters
Paddle Boats
Kayak Rentals
Policies
General Policies & Information
Policies subject to change without notice.
Check-in/Check-out & Hours
Check-in: 4 p.m.
Check-out: 12 noon
Quiet time: 11 p.m. - 7 a.m.
Business office: Sat – Thu: 9 a.m. - 7 p.m., Fri: 9 a.m. - 9 p.m.
Minimum check-in age is 21 years.
For the comfort of your neighbors, quiet time is from 11 p.m. to 7 a.m. (strictly enforced). This means no radios, loud music, or disturbing noises. All children are to be at their own campsite during this time.
After Hours Check-in
If your plans change and you need to arrive outside of normal business hours, please refer to your confirmed reservation information.
Reservation & Rates Policy
Rates are based on two (2) adults and dependent children.
Guests aged 18 years and under at the time of check-in are considered children.
The rates displayed do not include any applicable service fees or charges for optional incidentals.
Your credit card will be charged Itinerary Total prior to arrival, up to a maximum deposit of one night rack rate. Any remaining balance will be due on arrival.
Prices and site type are subject to availability.
Displayed rates and package prices are subject to change.
Site assignments cannot be guaranteed.
By using a credit card for a deposit, guarantee or payment, you agree to the following: I authorize MHC Property Management L.P. to charge any expenses incurred during my stay to that credit card or apply fundsI have on deposit with MHC Property Management L.P.against what I owe.
Cancellation & Refund Policy
No refunds will be issued for early check-out.
In the case of multiple sites booked cancellation penalties apply to each site that is cancelled or changed.
RV campsites: We allow full refunds for cancellations up to 2 days prior to your arrival date for daily and weekly reservations.
Rental accommodations: We allow full refunds for cancellations 7 days prior to your arrival date for daily and weekly reservations.
Daily and weekly reservations: For cancellations received less than the required notice period prior to arrival, your deposit will be forfeited up to one night rack rate.
Extended stays: ;For long-term reservations (28 days or longer), we allow full refunds for cancellations up to 60 days prior to your arrival date. For cancellations received less than the required notice period prior to arrival, the deposit amount will be held on account for a future stay.
Pet Policy & Associated Fees
Pets are allowed at campsites and in all rentals except lofts.
Pets are allowed in the camp resort, with the pet owner responsible for cleaning up after the pet and keeping the pet under control (leashed & refrained from excessive barking).
Pets are not allowed at the beach, Boo Boo's lake, pools, waterslide or camp resort buildings.
Pet Walk: available 24 hours.
Pets welcome. No breed restrictions listed, but no aggressive pets are allowed. Two (2) pets total per site. Please clean up after pets, always keep on leash, and do not leave unattended on site. Additionally, uncontrolled barking or excessive noise complaints registered against any pet may result in guests being asked to leave the campground without refund.
WiFi Availability & Associated Fees
Paid WiFi available at clubhouse and surrounding areas through Jabba Communications (rates dependent on Internet package selected).
Campground Services & Information
Tow Trailer Rules: Tow trailers are permitted on full hook-up RV sites if it fits within the limits of the site. In the event of oversized equipment, storage is available for an additional charge. ($45 per month) Please contact front office for storage arrangements.
One (1) camping vehicle permitted per camping site.
Max length on water & electric sites is 26 feet.
Extra Person Charges: Rates are based on 2 Adults & 5 Children. $10 per night for additional overnight adults.
Retail Monthly RV Stay: Available for stays of 30 days or more. Electricity is an additional charge.
Cable TV: No cable available on camping sites.
Honey Wagon: No honey wagon service.
Propane: Tank exchange services available. 20 lb. tanks available.
Firewood: Due to the eminent threat of the beetle infestation firewood cannot be brought into the park. Bundles of firewood is available at the Ranger Station store.
Golf carts are available to rent - prices vary. $100 refundable deposit required. Golf carts are sold out quickly on a first come first serve basis. Please visit us at the front office for more information on golf cart rentals.
You may bring a golf cart of your own into the park if it meets park regulations of 4-wheeled, lights (front & rear) and horn ($15-$25 fee will apply based on height of cart). Only licensed drivers may operate the cart.
Not permitted: 3-wheeled cars.
Scooters, minibikes, or ATVs are not allowed in the park. Mopeds are allowed with current road license.
Additional Information
Proof of insurance and a copy of driver's license(s) are required.
We reserve the right to protect the rights of our guest, trees, and other natural beauties for the benefit and safety of all.
Children are to be accompanied to washrooms and pools.
Proper swim attire is required at the water slide and pool area.
Parents need to accompany children 16 years old and younger at all water facilities.
There are no lifeguards on duty.
All children under 18 are to be at their own site during quiet hours.
SMOKE FREE ILLINOIS. Our campground follows the State of Illinois smoke free policy that prohibits smoking within 15' from any public entrance or in any public building.
Campfires are part of the camping experience. However, put them out properly when not attended.
All fires must be of reasonable size to not to endanger anyone or anything.
Safe, slow driving is required for cars, bicycles & golf carts as children are at play throughout the entire park. Please observe the 5 MPH speed limit on all park roads.
Management reserves the right to evict, at our discretion and without refund, any person whose conduct is objectionable or violates parks rules.
Entrance onto the campground property constitutes permission for the management of Yogi Bear's Jellystone Park Camp-Resort in Amboy, Illinois to photograph the visitor while on the premises and to use any resulting pictures for any lawful purpose without compensation to the visitor.
Guests assume all risks and danger incidental to the activity of camping in a rustic outdoors environment including specifically (but not exclusively), the danger of being injured by insects or other animals, of being injured while participating in recreational activities, such as hiking, swimming, or boating at the Camp-Resort or of being injured as a result of inclement weather conditions, and agrees that the Camp-Resort and its owners, agents and employees are not liable for injuries or property damages resulting from such causes.
Current Weather
Amboy, IL
75°F
Wed 80
Thu 80
Fri 77
Sat 84
Sun 85