Mt Desert Narrows Camping Resort
Mt Desert Narrows Camping Resort
Book Now
Not A Member?
Camp all year with a Thousand Trails Camping Pass! Join Now

Mt Desert Narrows Camping Resort
1219 State Hwy 3, Bar Harbor, ME 04609 view map
Coastal RV Resort in Maine
If you love the ocean, then a trip to Mt. Desert Narrows RV Resort should be on your calendar. Pitch a tent or park your RV right along the shoreline. Mt. Desert Narrows RV Resort is the ideal location to take in panoramic views of the Atlantic.
This beautiful RV resort in coastal Maine also offers an array of activities and amenities to enjoy. Stay at the resort and relax by the heated swimming pool, or take a trip off site to explore historic Bar Harbor and famous Acadia National Park. Both are just a short drive from Mt. Desert Narrows RV Resort in Maine.
Book now! Our friendly staff is ready to ensure you enjoy a fabulous visit.
Amenities
Clubhouse
Swimming Pool
Pets Welcome
Store
Restroom/Shower Facilities
Laundry Facilities
Playground
Volleyball
Basketball
Billiards/Game Room
WiFi $$
WiFi Hotspot
Rentals
Cottage (Sleeps 6/No Pets)
These resort cottages come fully furnished with cookware, dinnerware, a microwave, a stove and a refrigerator. In one bedroom is a queen-size bed. In the other is a pyramid-style bunk (full on bottom, twin on top). The full bath contains a shower. The living area contains a full-size sleeper sofa. Linen is not included.
No smoking or pets in these rental
Photo Gallery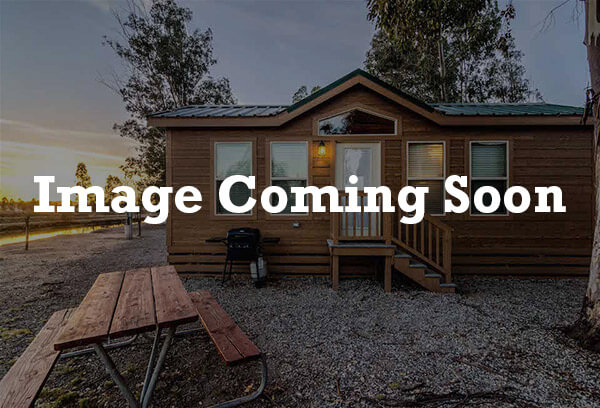 Elevated Tent Site (with platform)
Mt. Desert Narrows offers elevated tent sites with a view of the ocean. Sites fit a 12' x 12' tent on a 12' x 16' platform. Bathhouses are nearby. Electricity and water are onsite along with a picnic table and a fire ring with 1/2 grate.
Activities
Whether you're planning a retreat for the whole family, a group of friends or a getaway for two, there's no shortage of unique activities to explore at Mt Desert Narrows Camping Resort. Plan activities upon arrival or visit this page before your departure to plan ahead. Looking for more? Our friendly staff can fill you in on all of the great ways to make your stay a memorable experience.
We currently offer the following activities:
Ice cream socials
Magic shows
Policies
General Policies & Information
Policies subject to change without notice.
Check-in/Check-out & Hours
Campsite check-in: 1 p.m.
Campsite check-out: 11 a.m.
Rental check-in: 4 p.m.
Minimum check-in age is 21 years.
Guests aged 17 years and under at the time of check-in are considered children.
After Hours Arrival
If your plans change and you need to arrive outside the normal business hours, please refer to your confirmed reservation information.
Reservation & Payment Policies
Your credit card will be charged Itinerary Total prior to arrival, up to a maximum deposit of one night rack rate. Any remaining balance is due prior to arrival.
By using a credit card as a deposit, guarantee or payment, you agree to the following: If I used a credit card for a deposit, guarantee or payment, I authorize MHC Property Management L.P. to charge any expenses incurred during my stay to that credit card or apply funds you have on deposit with us against what I owe.
Prices and site type are subject to availability.
The rates displayed do not include any applicable service fees or charges for optional incidentals.
Cancellation & Refund Policy
No refunds will be issued for early check-out.
RV campsites: We allow full refunds for cancellations up to 2 days prior to your arrival date for daily and weekly reservations.
Rental accommodations: We allow full refunds for cancellations 7 days prior to your arrival date for daily and weekly reservations.
Daily and weekly reservations: for cancellations received less than the required notice period prior to arrival, your deposit will be forfeited up to one night rack rate.
In the case of multiple sites booked, cancellation penalties apply to each site that is cancelled or changed.
Pet Policy
Campground Services & Information
Free WiFi hotspot located in the entertainment center. Additional WiFi available from Tengo Internet for a fee.
Mt. Desert Narrows only accepts packages containing prescription medication or RV parts. RV parts are $5 per package. Prescription medication - no charge. All other packages will be refused.
Current Weather
Bar Harbor, ME
57°F
Mon 63
Tue 61
Wed 61
Thu 59
Fri 62