Kenisee Lake RV Campground
Kenisee Lake RV Campground
Book Now
Not A Member?
Camp all year with a Thousand Trails Camping Pass! Join Now
Kenisee Lake RV Campground
2021 Mill Creek Rd, Jefferson, OH 44047 view map
One Beautiful Lake, One RV Campground in Ohio
Looking for a fun trip away from it all? Fishing, hiking trails, family activities, and pristine waters await you at Kenisee Lake RV Camping. Surrounded by breathtaking foliage and water views, this RV campground in Ohio offers the perfect getaway for couples, friends, and families.
With plenty of campsites, guests can take their pick at their ideal setting. Choose from heavily wooded sites, clear and open camping, or scenic sites with a water view. Like to fish? Then Kenisee Lake RV camping couldn't be more perfect. Home to a beautiful lake and three ponds, guests can spend the day fishing and creating memories by the water.
Amenities
Clubhouse
Bike Trails
Swimming Pool
Fishing
Creek / Lake / Canal / River / Ocean Frontage
WiFi
RV Storage
Pets Welcome
Nature / Hiking Trails
Mini Golf
Restroom/Shower Facilities
Laundry Facilities
Boat Docks/Marina
Waterfront sites
Picnic/BBQ Area
Volleyball
Basketball
Horseshoes
Tennis Courts
Ballroom/Banquet Hall
Billiards/Game Room
Library
Pickleball
Bocci Ball
Softball
Rentals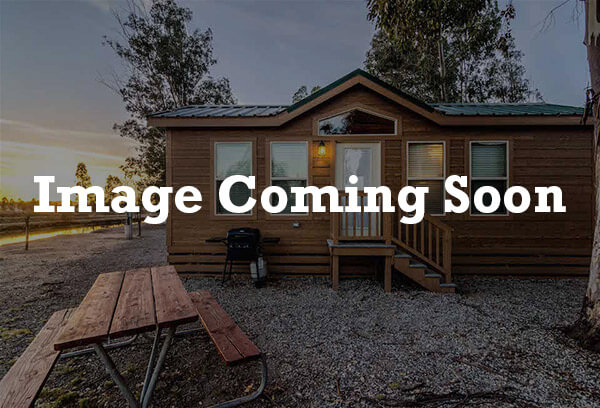 Park Model
Park Model w/ Screened Porch/6 No Pets
Sleeps 6. Two bedrooms/One full bath.
Master bedroom has a queen size bed. Second bedroom has bunk bed with double on the bottom and single on top.
Living room has sofa that turns into a single bed.
Fully equipped kitchen. Linens NOT included.
No pets permitted.
Activities
Whether you're planning a retreat for the whole family, a group of friends or a getaway for two, there's no shortage of unique activities to explore at Kenisee Lake RV Campground. Plan activities upon arrival or visit this page before your departure to plan ahead. Looking for more? Our friendly staff can fill you in on all of the great ways to make your stay a memorable experience.
We currently offer the following activities:
Volleyball
Sand Badminton
Activities Center
Arts & Crafts
Bocci Ball
Children's Playground
Planned Activities
Activities Coordinator
Bingo/Card Playing
Card Room
Mini Golf
Potlucks
Gaming
Events
Family Game Weekend
Starts: 05/29/2020 - Ends: 05/31/2020
We'll have indoor games and outdoor games. On Saturday evening, we will host card games & Bingo for the adults. The first Poker Run of the season is on Saturday.
National Trails Day & Jurassic Weekend
Starts: 06/05/2020 - Ends: 06/07/2020
We will be celebrating National Trails Day. Who or what will we spot on our hike this year? Welcome Jungle Terry and his animal friends. We'll have crafting & other Jurassic fun!
Fiesta Weekend
Starts: 06/12/2020 - Ends: 06/14/2020
Join us for pinatas and other fiesta fun! We will have a Mexican-themed potluck dinner.
Father's Day Weekend
Starts: 06/19/2020 - Ends: 06/21/2020
Serving hearthy Dad's Day sandwiches. Dads eat free! Craft time to make a surprise for Dad.
Take Me Out to the Ball Game
Starts: 06/26/2020 - Ends: 06/28/2020
Join us for ball games this weekend, including kids vs. adults. We will have the 2nd Poker Run of the season.
Independence Weekend
Starts: 07/03/2020 - Ends: 07/06/2020
Celebrate with Kenisee's Patriotic Parade. Fun activities & games this weekend. Musical entertainment on Saturday & Sunday evening.
Steak Fry & Barn Dance
Starts: 07/10/2020 - Ends: 07/12/2020
Support a worthy cause at the Steak Fry. Please buy tickets in advance. Evening entertainment at the Barn Dance provided by DJ Rabbit.
Christmas in July Weekend
Starts: 07/17/2020 - Ends: 07/19/2020
"Reindeer Games" and a Christmas Dinner themed potluck.
Wet n' Wild Weekend
Starts: 07/24/2020 - Ends: 07/26/2020
Get soaked with our fun water games and water gun battle! Bring your favorite water gun to join the fun. We will have our 3rd Poker Run on Saturday.
Kenisee Karnival & Open House Weekend
Starts: 07/31/2020 - Ends: 08/02/2020
Flea Market/Craft Show, carnival games, and more. Musical entertainment on Saturday evening.
Luau Weekend
Starts: 08/07/2020 - Ends: 08/09/2020
Join us for a Hawaiian-themed day! We will have a Luau-style potluck.
Wine & Cheese Weekend
Starts: 08/14/2020 - Ends: 08/16/2020
Sip & Paint event (fee to participate). Evening wine tasting social.
Light Up the Night
Starts: 08/21/2020 - Ends: 08/23/2020
Fairy lights & glow in the dark themed dance with DJ Rabbit. We'll have a Glow Golf Cart & Bike decoration contest (you supply the imagination and glow lights to decorate your ride!) Our 4th Poker Run on Saturday afternoon.
Community Sale or Swap & Vegas Night
Starts: 08/28/2020 - Ends: 08/30/2020
Set up a table for the Community Sale or Swap. Join us for some gaming fun including Blackjack, Texas Hold "Em, Bingo, LRC, and more.
Labor Day Weekend
Starts: 09/04/2020 - Ends: 09/07/2020
Golf Cart & Bike Parade followed by Member Appreciation. Live music on Saturday with The Night Wolf Band. Sunday evening Dance & Karaoke with DJ Rabbit.
Soup & Chili Cook-Off Weekend
Starts: 09/11/2020 - Ends: 09/13/2020
Make your best soup or chili recipe to win bragging rights to the best chili or soup at Kenisee Lake!
Poker Run Grand Finale
Starts: 09/18/2020 - Ends: 09/20/2020
The 5th & final Poker Run of the season is on Saturday.
Halloween Party & Haunted Barn
Starts: 09/25/2020 - Ends: 09/27/2020
Site decorating, trick-or-treating and kids' party followed with a walk through the Haunted Barn. Spooktacular fun for all ages!
Happy Trails
Starts: 10/03/2020 - Ends: 10/03/2020
Get together for one more potluck dinner & some fun before we all go our separate ways for the winter season.
Policies
General Policies:
RV Check In: 12:00pm - 9:00pm
RV Check Out: 12:00pm
Rental Check In: 4:00pm
Rental Check Out 11:00am
Upon check-in you may be asked to provide a valid ID, and a certificate of insurance and registration for your unit. Members should also have their membership card on hand.
Minimum Check In age is 21 years old.
Guests aged 18 years old and under at the time of check in are considered children.
Pets are allowed.
The rates displayed do not include any applicable service fees or charges for optional incidentals.
For late arrival arrangements, please contact our Reservation Department at (440) 576-9030.
Reservation & Payment Policies:
Your credit card will be charged Itinerary Total prior to arrival, up to a maximum deposit of $250.00. Any remaining balance will be due on arrival.
If you cancel your reservation 14 or more days prior to arrival, you will be charged a $25 administrative fee.
If you cancel your reservation within 14 days of arrival, you will forfeit your deposit; up to a maximum of $250.
In the case of multiple sites booked, cancellation penalties apply to each site that is cancelled or changed.
Prices and site type are subject to availability.
No refunds will be issued for early check out.
If I used a credit card for a deposit, guarantee or payment, I authorize MHC Property Management L.P. to charge any expenses incurred during my stay to that credit card or apply funds you have on deposit with us against what I owe.
Helpful Information:
Quiet hours are 11pm to 7am.
Arrivals after 9pm will need to park in the designated lower parking lot area overnight until 9 am. Proceed to Ranger Check in area in the morning to check in.
Avoid travelling ot the campground via Mill Creek Road as there is a low clearance bridge on Mill Creek Road, west of Kenisee Lake.
Current Weather
Jefferson, OH
81°F
Tue 83
Wed 79
Thu 81
Fri 75
Sat 59