Quiet RV Camp in Texas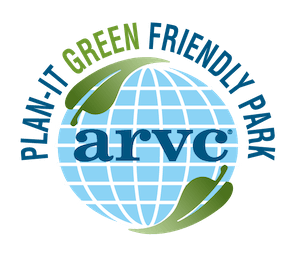 Six miles of shoreline, 480 acres of oak tree covered terrain and breathtaking views... sound too good to be true? Lake Tawakoni RV Campground offers all this and more. This quiet, peaceful RV park in Texas also features some of the best fishing and bird watching in the state. Crappie, catfish and striped bass are among the most sought after fish, and as the "bald eagle capital of the state," spectacular bird viewing opportunities attract many visitors to Lake Tawakoni.

Spend the day water skiing, sailing, swimming or just relaxing lakeside. You can even shop! The nearby town of Canton is home of the world's largest flea market. Daily essentials and good eats can be found in nearby Emory, where cafes and general stores offer convenience for all guests.
Amenities
Clubhouse

Swimming Pool

Whirlpool/Spa/Hot Tub

Fishing

Creek / Lake / Canal / River / Ocean Frontage

Fitness Center

RV Storage

Pets Welcome

Nature / Hiking Trails

Mini Golf

Restroom/Shower Facilities

Laundry Facilities

Boat Ramp

Waterfront sites

Picnic/BBQ Area

Playground

Volleyball

Basketball

Horseshoes

Billiards/Game Room

Dog Park

Softball

WiFi Hotspot
Activities
Whether you're planning a retreat for the whole family, a group of friends or a getaway for two, there's no shortage of unique activities to explore at Lake Tawakoni RV Campground. Plan activities upon arrival or visit this page before your departure to plan ahead. Looking for more? Our friendly staff can fill you in on all of the great ways to make your stay a memorable experience.
Activities Center
Activities Director
Children's Playground
Church Service
Mini Golf
Potlucks
Lodge Swimming Pool with Hot Tub
Family Pool
General Policies & Information
General Policies & Information
Policies and information subject to change without notice.

RV & Tent Camping
Check-in: 12:00 p.m.
Check-out: 12:00 p.m.
Rental Units
Check-in: 4:00 p.m.
Check-out: 11:00 p.m.
Business Office Hours: Tue -Sat, 9:00 a.m. - 4:00 p.m.
Ranger Station Hours: 9:00 a.m. - 5:00 p.m., Daily
Amenity Hours Daily, Year-round: Clubhouses (2), Pools (2), SPA (1), 9:00 AM - 9:00 p.m.
Pet Park: No Fenced Pet Park
Quiet Hours: 11:00 p.m. - 7:00 a.m.

Minimum check-in age is 21 years. Only the person(s) whose name appears on the reservation may check-in. Sites are available on a first-come, first-served basis. No saving of sites at any time.
Upon check-in you may be asked to provide a valid ID, and a certificate of insurance and registration for your camper. Members should also have their membership card on hand.
Two-hour early check-in for your reservation may be available for $30. Please contact the management office, in advance of your arrival, to inquire about availability.
Two-hour late check-out for your reservation may be available for $30. Please contact the management office, in advance of your arrival, to inquire about availability.

After Hours Arrival
If your plans change and you need to arrive outside of business hours, please call the Ranger Station at 903-598-2260 to make arrangements for late check-in. For after-hours Emergencies, please call the Ranger On-Call at 903-474-5995.

Reservation & Payment Policies
Your credit card will be charged one night rack rate prior to arrival.

All balances must be paid in full upon check-in.

A $100.00 refundable security deposit on a major credit card is required upon check-in of all rental units. You are responsible for damages to the unit and its contents as well as to the cleanliness of the unit.

By using a credit card for a deposit, guarantee or payment, you agree to the following: When a credit card is presented for a deposit, guarantee or payment, you authorize MHC Property Management L.P. to charge any expenses incurred during your stay to that credit card or apply funds you have on deposit with MHC Property Management L.P. against balances owed.
RV sites and lodging typically accommodate four guests. A guest fee is added per day to the reservation rate for each additional guest over four.

Pet Policy
Leashed pets are always welcome on the property but are not allowed in any amenity or specific rental units. We do not allow pets in some accommodation types; however, we do allow service animals and a service animal may have stayed in a rental unit.
Rental Pet Policy: Pets are welcome. For those who camp with pets, there is a pet fee of $10 per pet per night for our pet-friendly rental units. The fee may vary at select properties. Service animals are not pets. The Company complies with the Americans with Disabilities Act (ADA) and state/local laws regarding service animals. Service animals may accompany a disabled person without any proof of disability or certification for the service animal. Guests traveling with a service animal will not be charged a pet fee. Charges may be incurred, however, should a service animal damage the rental unit.

Campground Services & Information
No ATVs are permitted to be operated on the property.

Golf carts must be registered upon entry. An annual fee of $12 will be collected and a permit must be displayed on the cart. Registration requires acknowledgement of insurance coverage. Only licensed drivers are permitted to operate carts. Registration is valid throughout the system.

NO Boats, Watercraft or Trailers of any type are allowed to be parked on a site or rental unit. These items must be registered, permitted, and parked in designated areas.

If a Camping Member occupies an upgraded campsite where optional services are available, the Camping Member will be charged for the upgraded campsite whether or not the Camping Member uses the optional service. All 50amp Sites are considered upgraded campsites. A $3 nightly fee will be charged at the property and must be paid in advance.

We are unable to accept U.S Postal Service Mail (USPS). UPS, FedEx and Amazon packages will be accepted for those checked into the park, and a $5 handling fee will be charged.

Complimentary Wi-Fi is available at the Activity Center and The Lodge only. Paid services are provided by a 3rd party vendor. We assume no liability for the use or quality of these services.

Due to extreme heat and drought conditions, boat ramp access and resort activities may intermittently be limited. Contact the campground directly for up-to-date conditions.
Enjoy year-round camping in the great outdoors at Thousand Trails' network of campgrounds, with spacious campsites, hiking trails, fishing, and family fun.
Loading Signup for Special Offers, Discounts and More!