Plymouth Rock Camping Resort
Plymouth Rock Camping Resort
Book Now
Not A Member?
Camp all year with a Thousand Trails Camping Pass! Join Now

Plymouth Rock Camping Resort
N7271 Lando St., Plymouth, WI 53073 view map
Relaxing RV Park in Wisconsin. Celebrating 50 Years!
Unwind and relax with a trip to Plymouth Rock RV Resort. We are a gated RV park in Wisconsin with action-packed weekends, themed activities and fun-filled events that will entertain the whole family. Featuring an impressive four playgrounds, two pools, hot tub, biking, boating and kayaking, our Plymouth Rock RV Resort has everything you need and more.
For even more fun, we also offer a dance hall, baseball field, basketball and volleyball courts and an outdoor movie theater. This Wisconsin RV resort also offers a variety of campsites suitable for any group. Try out "wagon wheel" sites, popular among groups or individuals interested in a social setting. For added luxury, stay in one of our two-bedroom cabins, or better yet, a deluxe cabin!
Whether you camp in a 40-foot RV, a 32-foot trailer with slide outs, a pop-up, or a one-man tent, Plymouth Rock RV Resort has the campsite for you! Our full hookup sites include water, electric, sewer, and cable. Ask our staff about the many off-site attractions nearby! We look forward to making your Wisconsin RV camping trip one to remember.
Resort News
Watch Us Grow!
Great news! We're excited to share that we're upgrading our WiFi network. We look forward to offering you better options to connect to the Internet.
Amenities
Clubhouse
Swimming Pool
Fishing
Creek / Lake / Canal / River / Ocean Frontage
WiFi
RV Storage
Pets Welcome
Restaurant
Mini Golf
Restroom/Shower Facilities
Laundry Facilities
Boat Rental
Picnic/BBQ Area
Playground
Volleyball
Horseshoes
Rentals
Vacation Cottage - Deluxe (Sleeps 4/Wheelchair Friendly/No Pets)
This vacation cottage includes a 1 bedroom that is wheelchair friendly. There is a ramp outside for access. Features a queen-sized bed with linens included. The kitchen is full-sized with applicances and lower counter tops. There is a full bathroom with a roll in shower. Sit comfortably in the living area with a television and a fireplace. AC and heat are available. In addition, there is a front porch with no screens. You can enjoy a campfire or barbecue outside. A charcoal grill, fire pit, and picnic table are provided. Tents on rental sites are not permitted. No pets permitted. Please note in the reservation if a guest is bringing a pet.
Photo Gallery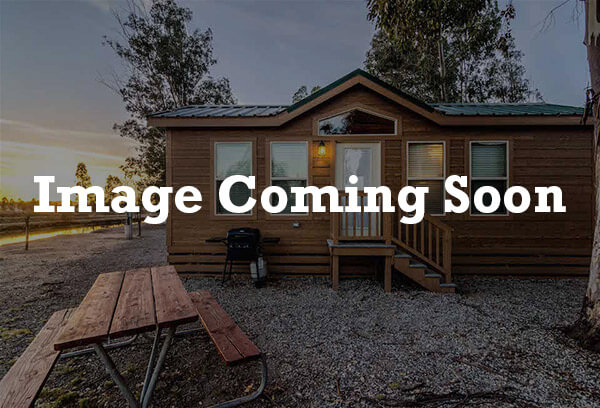 Vacation Cottage Deluxe
This deluxe cottage includes 2 bedrooms: one with a queen sized bed, and the other with a pyramid bunk bed. Linens are included. The gallery kitchen has a full-size refrigerator, 4-burner gas stove with oven, and basic kitchen/dining necessities. In addtion to a sleeper sofa, the living and dining room includes a table that seats four and a large flat screen TV. The fully equipped bathroom features a shower/tub combo. The outside has a charcoal grill, fire pit, and picnic table.
Activities
Whether you're planning a retreat for the whole family, a group of friends or a getaway for two, there's no shortage of unique activities to explore at Plymouth Rock Camping Resort. Plan activities upon arrival or visit this page before your departure to plan ahead. Looking for more? Our friendly staff can fill you in on all of the great ways to make your stay a memorable experience.
We currently offer the following activities:
Outdoor Movies on Fridays
3 Pools and 1 hot tub
Mini golf
Horseshoes
Volleyball
Baseball
Basketball
Scheduled crafts
Watersport rentals: kayaks, paddle boards, and canoes
Golf cart rentals
Bands and DJs (see events page for upcoming events)
4 playground areas
Policies
General Policies:
RV Check In Time: 1:00 PM
Rental Check In Time: 3:00 PM
Check Out Time: 11:00 AM
Minimum Check In age is 21 years old.
Guests aged 17 years old and under at the time of check in are considered children.
Pets are allowed.
The rates displayed do not include any applicable service fees or charges for optional incidentals.
For late arrival arrangements, please contact our office during office hours at 920-892-4252
Call our office for early check in requests.
Reservation & Payment Policies:
Your credit card will be charged Itinerary Total prior to arrival, up to a maximum deposit of $250.00. Any remaining balance will be due prior to arrival.
If you cancel your reservation 14 or more days prior to arrival, you will be charged a $25 administrative fee.
If you cancel your reservation within 14 days of arrival, you will forfeit your deposit; up to a maximum of $250.
In the case of multiple sites booked, cancellation penalties apply to each site that is cancelled or changed.
Prices and site type are subject to availability
If I used a credit card for a deposit, guarantee or payment, I authorize MHC Property Management L.P. to charge any expenses incurred during my stay to that credit card or apply funds you have on deposit with us against what I owe.
Current Weather
Plymouth, WI
43°F
Mon 45
Tue 42
Wed 38
Thu 53
Fri 47