The Thousand Trails Difference
Since 1969, Thousand Trails has welcomed generations of families at campgrounds across the country. Thousand Trails is one of the largest networks of RV resorts and campgrounds in North America, with over 80 locations in 22 states and British Columbia. We combine the beauty and relaxing atmosphere of a scenic nature preserve with the resort-style amenities and fun events and activities for the whole family to enjoy. Our resorts and campgrounds are enjoyed by members and non-members alike. Check out our Membership Options to learn more.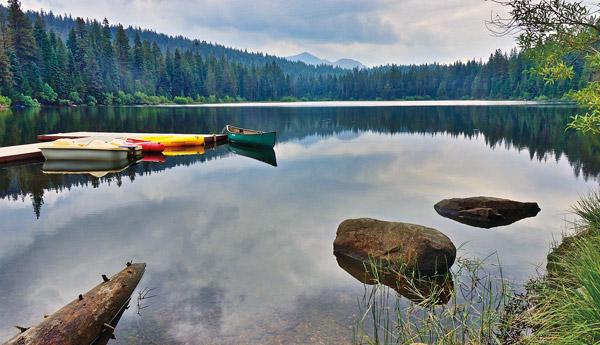 Vacation Destinations
Thousand Trails Campgrounds are located in the country's most desirable resort and vacation destinations. You'll get to enjoy sunny Florida destinations like Orlando, the serenity of the Pennsylvania Dutch Country, the beauty of the Eastern Seaboard, Arizona's Red Rock Mountains, the best fishing lakes in Texas and the Pacific Coast from California to Washington! We offer a lifestyle of leisure and vacation activities, from quiet picturesque beauty to fun themed weekends.
Explore Campgrounds
RVs, Campsites, Cabins & Other Rentals
Most of our campsites are fully equipped with electrical, water and sewer hookups, as well as barbeque pits and picnic tables. We can accommodate a wide variety of RVs, from pop-up campers to Class A motorhomes. We also provide a full range of rental accommodations, from cabins and cottages to yurts and tiny houses, so all our guests can enjoy our resorts in style!
Accommodations
Fun For The Whole Family
Each of our campgrounds is as unique as its location, offering fun for the whole family, with special theme nights like casino nights and Hawaiian luaus, social activities, recreational events, tournaments, concerts, cook-outs and more. You'll find a wide variety of amenities and activities at Thousand Trails campgrounds. Some of the most popular include:
WiFi
Beach
Craft Room
Restaurants
Bike Trails
Golf Course
We strive to continually improve the camping experience at our resorts by regularly adding to and upgrading our amenities and facilities.
Property Improvements

We joined the Thousand Trails family at the Idyllwild CA Preserve in 1984. We started out with our family of 4 in a 10-foot camper atop a '79 Chevy Truck – often there were additional kids along which just added to the great times that we shared camping among the beautiful pine trees atop the mountain. We thoroughly enjoy our membership and have never regretted the decision that we made some 24 years ago.
My wife and I have been members for the last 6 years, and camped as guests before that. Our family has had many wonderful experiences with Thousand Trails as we have traveled over the years. No matter where we are, the staff has always made us feel welcome. We would strongly recommend that anyone who camps become a member.
Where in America are you going to find 24-hour security in a prime location and a warm atmosphere – at Thousand Trails preserves.
Thousand Trails Partners
Thousand Trails has arranged some great deals with a number of excellent companies. Our Partners
Thousand Trails Careers
Find and apply to jobs that match your skills and connect with people to advance your career. Careers
Contact Us