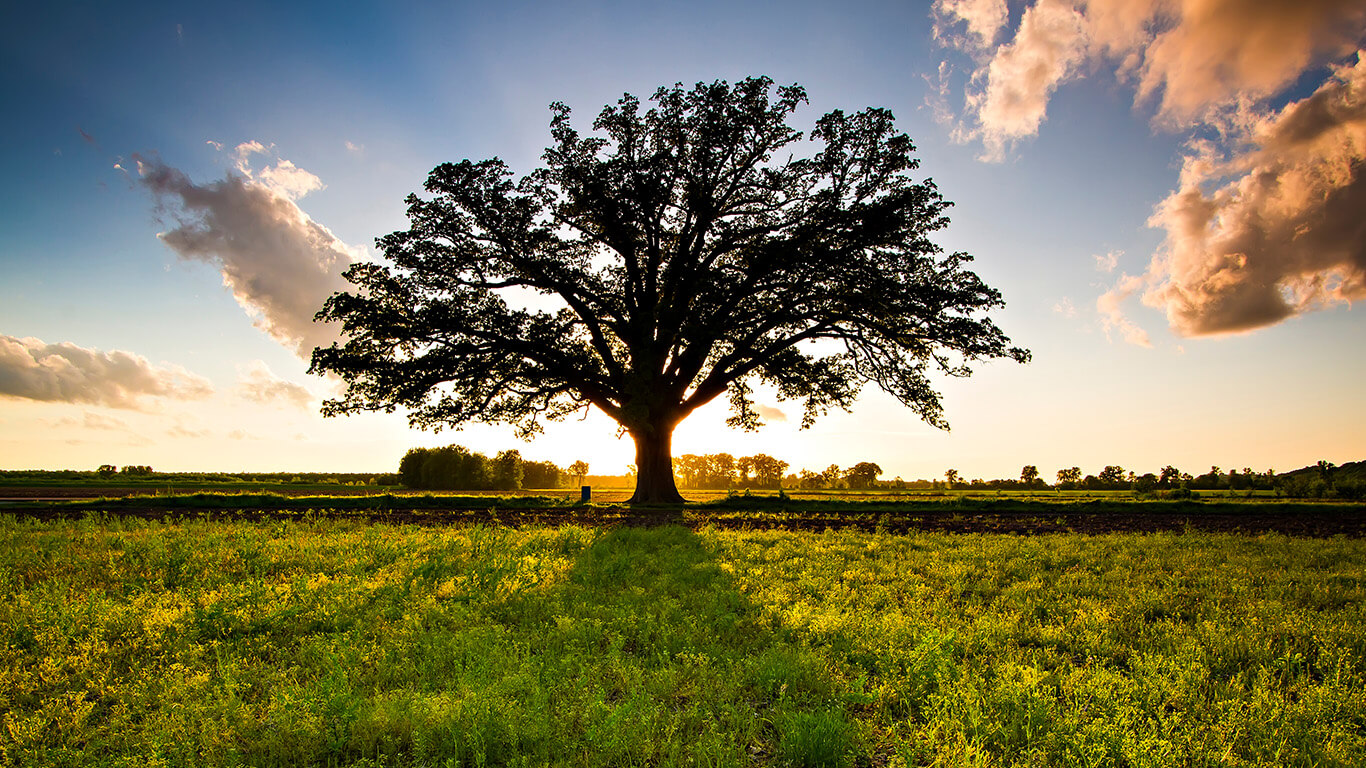 Introducing: American Forests
We are committed to planting 100,000 trees through our multiyear agreement with American Forests. The oldest conservation organization in the United States, American Forests is committed to creating healthy forests from coast to coast. Our roots are in outdoor recreation, and we look forward to working with American Forests so everyone can benefit from the power of trees.
How It's Growing
This past year, together with American Forests, 30,000 trees were planted in areas that had been identified as those in need of climate-smart reforesting. These trees, which were planted in Florida, Texas, and California, not only help combat climate change through carbon sequestration, but also ensure the habitats for so many threatened and endangered species remain intact. For example, in the Southeast, these reforesting efforts affect the habitats for gopher tortoises, red-cockaded woodpeckers, and indigo snakes, while reforesting in the Lower Rio Grande Valley helps to build up thornforests, a landscape type that is home to 530 species of birds, 300 species of butterfly, and 11 threatened and endangered species including Texas tortoises, jaguarundis, and ocelots.
Our Impact by the Numbers: Year 1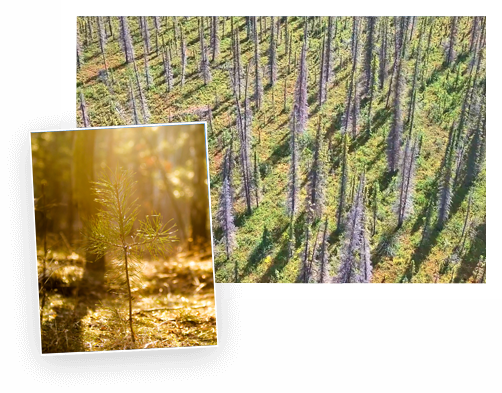 Acres
These trees will help restore 45 acres of forest.
Air Quality
These trees will eventually remove 2,779 pounds of air pollutants (e.g, ozone, dust and particulate matter) per year. Air pollutants like fine particulate matter are a major cause of asthma and other respiratory problems. This air pollution reduction is equivalent to removing 51 cars from the road every year. Source: Estimates derived from average per-acre values in each project location using iTree County and iTree Landscapes
Carbon and Climate
By the time they're fifty years old, these forests will have stored nearly 5,063 metric tons of carbon dioxide equivalent in their roots, stems, and trunks. This is equivalent to the emissions from burning 569,709 gallons of gas. Source: Estimates for carbon storage are derived from USDA Forest Service 'Forest Inventory and Analysis' data, and emissions equivalency data from the US Environmental Protection Agency's 'Greenhouse Gas Equivalencies Calculator'
Water Supply
These trees will capture, store and filter 2,808,817 gallons of water a year. This amount would fill 4 Olympic swimming pools. Source: Estimates derived from average per-acre values in each project location using iTree County and iTree Landscape
Through American Forests' American ReLeaf program, we're working to plant trees in landscapes that need to be reforested. The objective of the American ReLeaf program is to conserve and restore forests across North America, particularly in several essential ecosystems that need to be reforested. Using science-based techniques, American Forests works with local partners to select and prepare sites for planting and to reforest in ways that help ensure the new forests will thrive for years to come. Forests provide numerous benefits including helping to mitigate climate change, improving water and air quality and providing wildlife habitat.
Landscapes We're Benefitting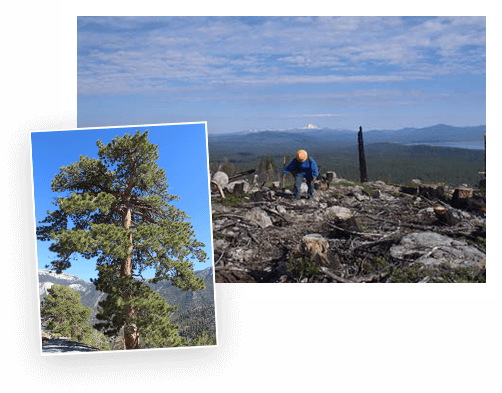 Sierra Mountains
In this region, American Forests focuses on the ponderosa pine, sugar pine, and incense cedar. These trees help more than wildlife and post wildfire reforestation. They're an integral part of California's climate. Healthy mountain forests absorb rainfall and snowmelt, filter it and release it at a measured pace into California's dry months.
Northern Rockies
The flathead pine needs our help! American Forests will focus on disease-resistant whitebark pines to help this threatened species. Seedling survival rates are high, and this species of tree benefits Grizzly bears, Clark's nutcrackers, red squirrels, and golden-mantled ground squirrels.
Laguna Atascosa and Lower Rio Grande Valley National Wildlife Refuges
Twelve hundred native plant species flourish here, along with 300 species of butterfly and 530 species of bird. These thornforests are also the only remaining habitat for the ocelot, a leopard-spotted cat, and there are only around 80 of these cats left in the region. A focus on thornforest seedlings in this region has restored over 4,000 acres of former farmland.
Southeast
Plantings in this region will focus on longleaf and slash pines. These trees help benefit the climate and wildlife, restoring habitat for red-cockaded woodpeckers, gopher tortoises, indigo snakes, and Florida scrub jays.
Great Lakes
Jack pines are the key to survival for the Kirtland warbler, a tiny songbird found in Michigan and Wisconsin. Thanks to American Forests' planting of more than 6.8 million jack pines in Michigan and Wisconsin, the Kirtland warbler was de-listed from the Endangered Species Act. These tiny birds are now conservation-dependent, meaning the work to restore jack pines can't stop yet.
The pandemic has reminded us all how much value nature brings. Whether you're on a hike or spending the week camping, being outdoors nourishes us and is good for the soul. That's why we're proud to work with American Forests to restore our forests and keep them healthy.
Did you know...
The climate is changing. Forests are our best natural way of curbing that trend, because trees capture 15% of U.S. carbon emissions from burning fossil fuels. That's one reason we support American Forests and its efforts to Reforest America. Learn more here.
The whitebark pine, a keystone species found in the western U.S. and Canada, is being considered for the endangered species list and needs our help. We're proud American Forests is working to save it.