Age-Qualified RV Resort in Arizona
!--
Venture In remains OPEN. The "San Juan" fire has not interrupted operations at our beautiful RV community located in Show Low, AZ. (6/27/14)-->

Experience the relaxed and peaceful setting of our age-qualified RV resort in Arizona. At Venture In RV Resort, guests enjoy easy access to some of the best trout fishing lakes and streams in Arizona just 30 minutes away. At the resort, we offer a full schedule of activities including shuffleboard, horseshoes, billiards, dancing, line dancing, crafts, potlucks, bingo, bridge, social hour and many more.

For additional off site activity, The Petrified Forest, Painted Desert National Parks and the World Famous Mogollon Rim are nearby. With an elevation of 6,300 feet, Venture In features a very comfortable climate, generally 25 to 30 degrees cooler than Phoenix or Tucson. Open May through October, Venture In is your ideal destination for a summer RV resort in Arizona!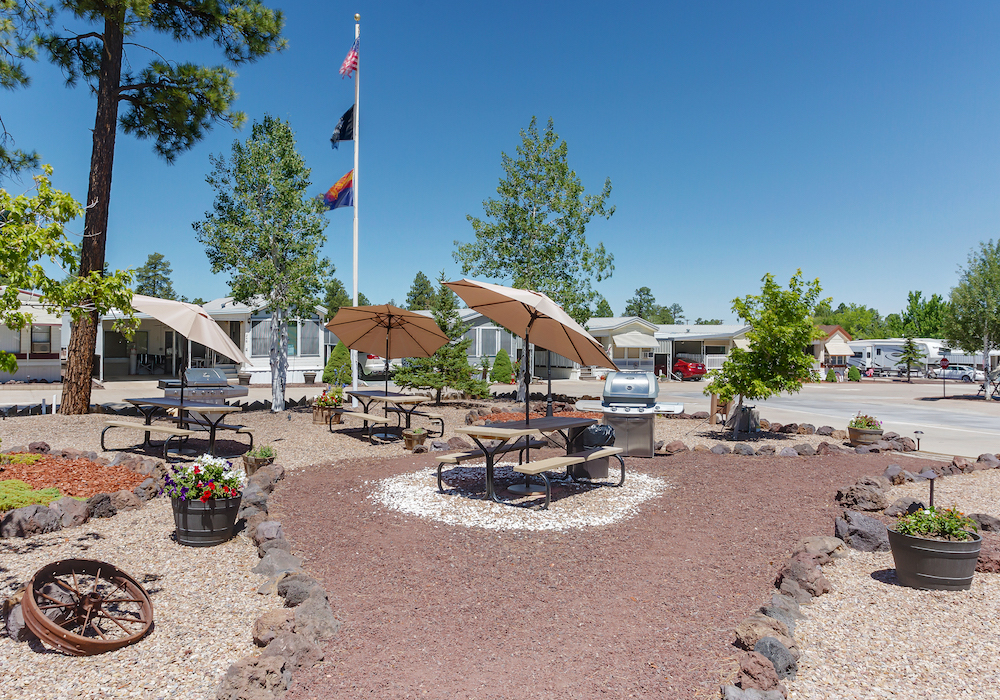 Amenities
Clubhouse

Bike Trails

Shuffleboard

Fitness Center

Pets Welcome

Nature / Hiking Trails

Restroom/Shower Facilities

Laundry Facilities

Picnic/BBQ Area

Horseshoes

Ballroom/Banquet Hall

Billiards/Game Room

Library

Bocci Ball

Dog Park

WiFi $$

WiFi Hotspot
Activities
Whether you're planning a retreat for a group of friends or a getaway for two, there's no shortage of unique activities to explore at Venture In RV Resort. Plan activities upon arrival or visit this page before your departure to plan ahead. Looking for more? Our friendly staff can fill you in on all of the great ways to make your stay a memorable experience.
Activities Center
Activities Director
Bingo/Card Playing
Church Service
Creative arts and crafts classes and projects
Dancing
Jam Sessions
Live Entertainment
Planned Activities
Weekly Dances
Activities Committe
Arts & Crafts
Dance Hall with Stage
E-Mail Access/central modem connection
Line Dancing
Men's/Women's Golf League
Potlucks
Tournaments
Western Line Dance classes
Exercise Classes
Quilting
Singles Club
Wii Games
Happy Hour Potlucks
Mahjong
Coffee and Donut Socials
Bingo
Billiards
Women's Club
Veterans Group
Ladies Luncheons
Yoga
Variety Shows
Poker Tournaments
Movie Nights
Off-site Horse Stables
Off-site Pickleball
Off-site Aquatic Center
Off-site Water Aerobics
Off-site Jacuzzi
Off-site Hiking Trails
On-site Post Office
City Bus Stop
Live Bands
WiFi
Fitness Center
Bocce Ball
Shuffleboard
Horseshoes
Community Gathering BBQ Area
Lawn Bowling
Ice Cream Socials
Paint 'n' Sip
Dog Park
Over 100 Events Every Week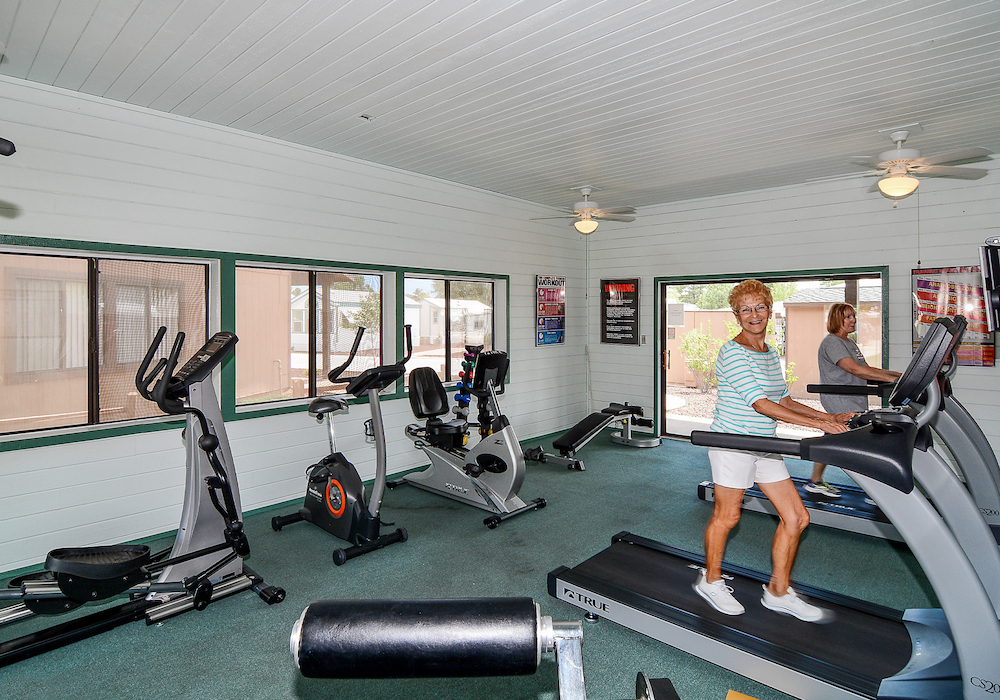 Ways to Stay
General Policies & Information
General Policies & Information
Policies subject to change without notice.
Check-in/Check-out & Hours
Check-in: 2 p.m.
Check-out: 11 a.m.
Minimum check-in age is 55 years.
Age-qualified RV resort.
After Hours Arrival
If your plans change and you need to arrive outside of normal business hours, please refer to your confirmed reservation information. Or, contact the campground at (928) 537-4443 prior to arrival to make late arrival arrangements.
Reservations & Rates
Mandatory two night reservations required for weekends and 3 nights for holidays.
Single night midweek campsite reservations may be booked.
Prices and site type are subject to availability.
The rates displayed do not include any applicable service fees or charges for optional incidentals.
To make changes to your reservation please call our Reservation Department at (877) 864-2728 and specify that you booked your reservation online.
Deposit and Payment Schedule
By using a credit card for a deposit, guarantee or payment, you agree to the following: if I used a credit card for a deposit, guarantee or payment, I authorize MHC Property Management L.P. to charge any expenses incurred during my stay to that credit card or apply funds you have on deposit with MHC Property Management L.P. against what I owe.
Daily/Weekly Stays
Your credit card will be charged a deposit of one night rack rate. Any remaining balance is due prior to arrival.
Extended Stays
For all stays of one month or longer, a one month deposit up to a maximum deposit of $750 is required at the time of reservation. Balance due on reservation start date.
Cancellations & Refunds
In the case of multiple sites booked, cancellation penalties apply to each site that is cancelled or changed.
No refunds will be issued for early check-out.
RV campsites: We allow full refunds for cancellations up to 2 days prior to your arrival date for daily and weekly reservations.
Rental accommodations: We allow full refunds for cancellations 7 days prior to your arrival date for daily and weekly reservations.
Daily and weekly reservations: for cancellations received less than the required notice period prior to arrival, your deposit will be forfeited up to one night rack rate.
Extended stays: For long-term reservations (28 days or longer), we allow full refunds for cancellations up to 60 days prior to your arrival date. For cancellations received less than the required notice period prior to arrival, the deposit amount will be held on account for a future stay. The only exception is a death or documented major family medical emergency, which will entitle the guest to full refund of the deposit if the cancellation is made prior to check-in. Refunds for death or extended hospitalization will be reviewed on an individual basis at the regional level.
Pet Policy
Pets are allowed. Maximum of 2 pets per site. We do not allow pets in some accommodation types; however, we do allow service animals.
Campground Services & Information
Free WiFi hotspot located in the recreation hall.
Site-side high speed Internet available from Jabba Communications for a fee.
Utility fees will be assessed in accordance with current metering and fee collection standards. A $50 utility deposit is required for stays of 30 days or more.
Show Low, AZ

63°F
Tue

77
Wed

71
Thu

73
Fri

71
Sat

77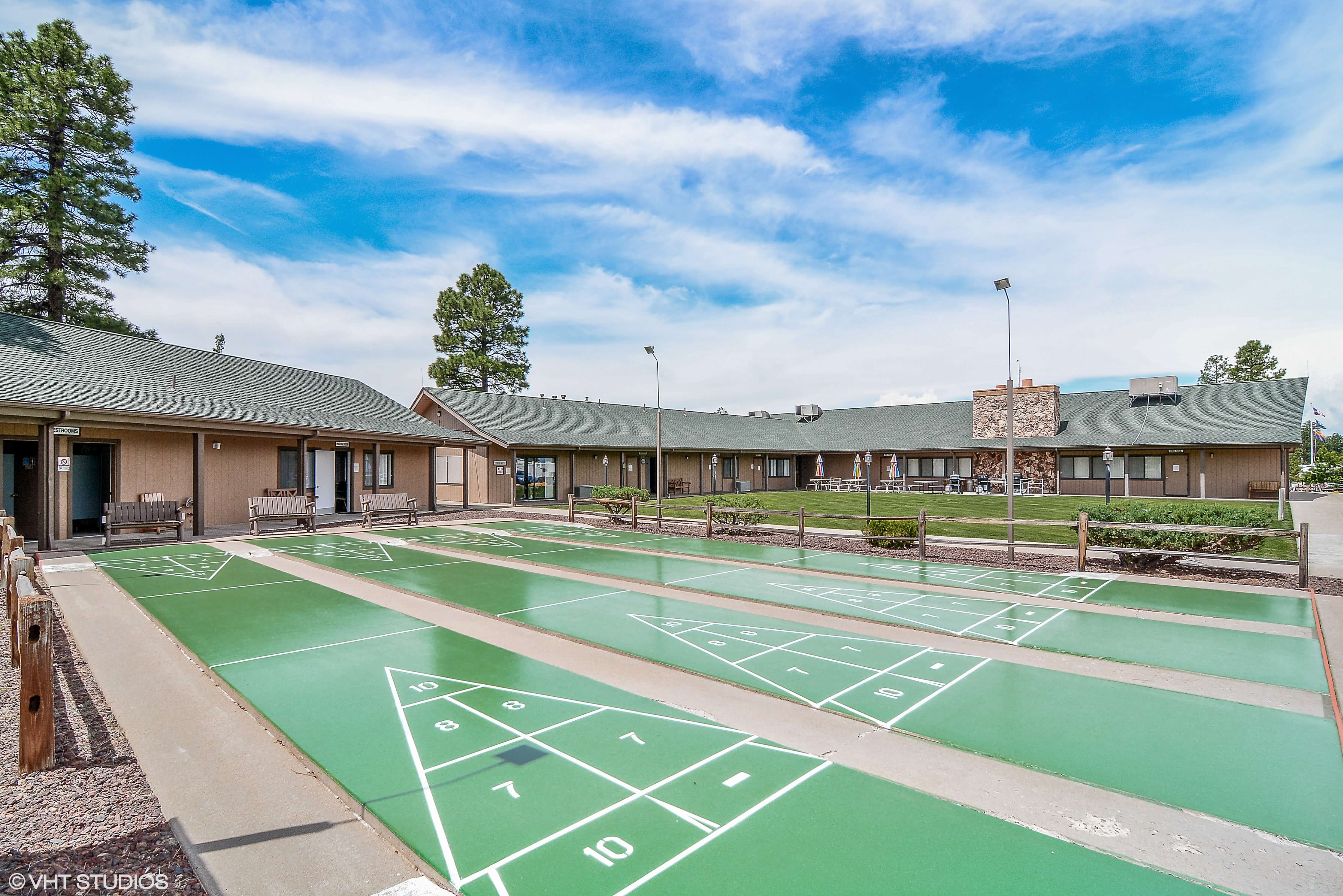 Show Low, AZ

63°F
Tue

77
Wed

71
Thu

73
Fri

71
Sat

77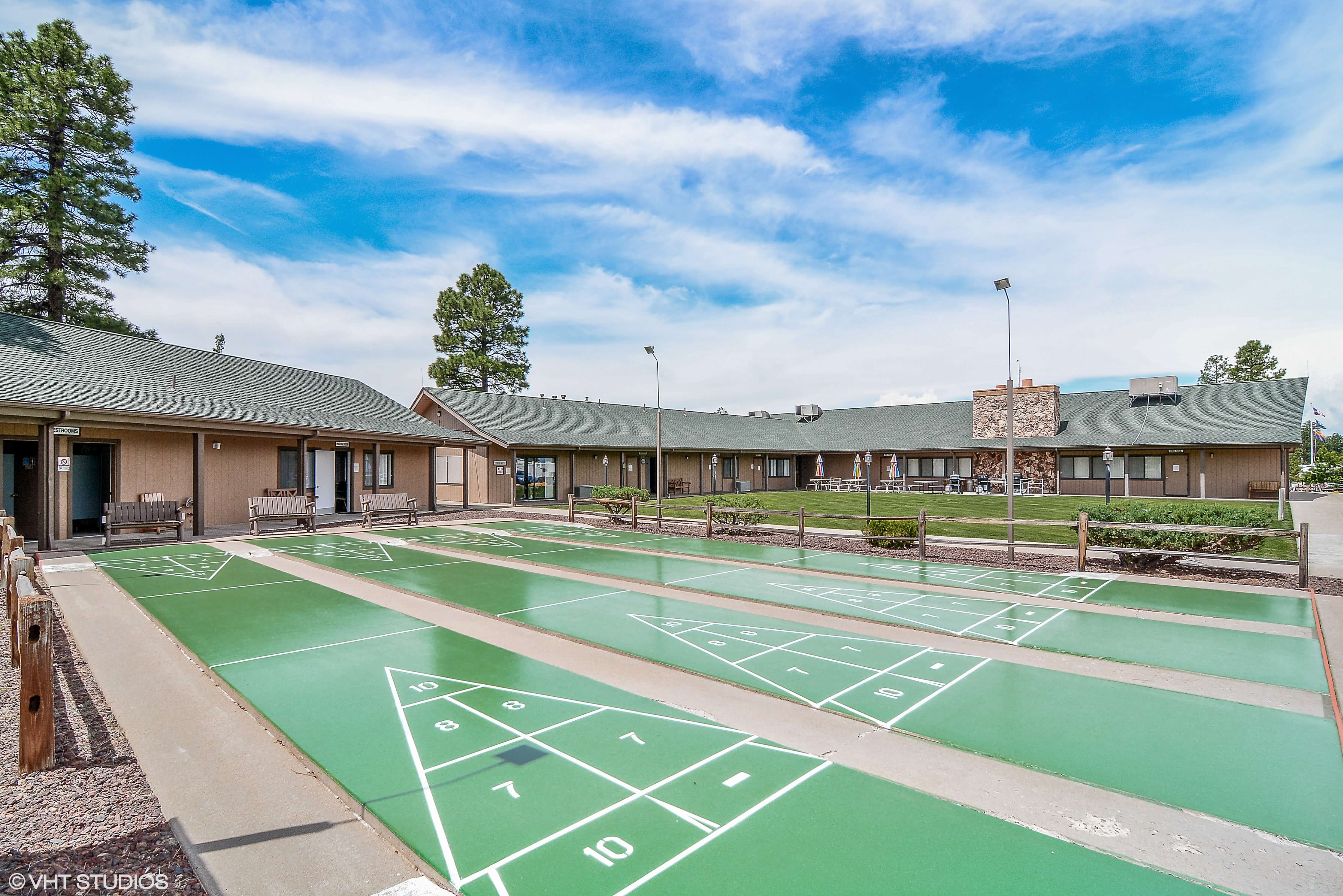 Escape to the beautiful sunny days and gentle warmth found at all our sunbelt resorts. With our resort-style amenities and variety of activities, you'll want to stay all winter long.
Loading