Central Florida RV campground with a relaxing atmosphere
Enjoy the Florida sunshine at Three Flags RV Campground in Wildwood, Florida. This Central Florida RV campground is located within an hour of the biggest attractions in Florida, including Disney World, Sea World, Busch Gardens, Universal Studios and beautiful beaches.

Back at the campground, Three Flags RV Campground features a gorgeous swimming pool, clean campsites and a relaxing environment. A pickleball court, mini golf course, horseshoe pits and shuffleboard courts offer ample recreation for the whole family. Book your next vacation at this beautiful Central Florida RV campground and let the staff at Three Flags RV Campground show you the best camping in the area.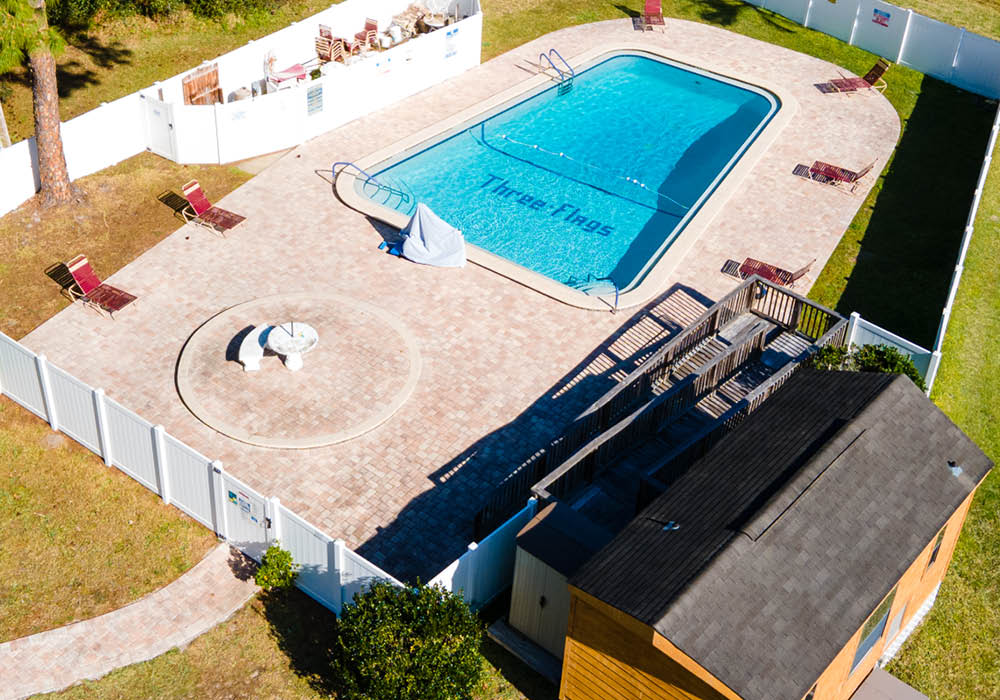 Amenities
Clubhouse

Bike Trails

Shuffleboard

Swimming Pool

Pets Welcome

Nature / Hiking Trails

Mini Golf

Restroom/Shower Facilities

Laundry Facilities

Basketball

Horseshoes

Billiards/Game Room

Pickleball
Activities
Whether you're planning a retreat for the whole family, a group of friends or a getaway for two, there's no shortage of unique activities to explore at Three Flags RV Campground. Plan activities upon arrival or visit this page before your departure to plan ahead. Looking for more? Our friendly staff can fill you in on all of the great ways to make your stay a memorable experience.
Dog Run
3 miles to The Villages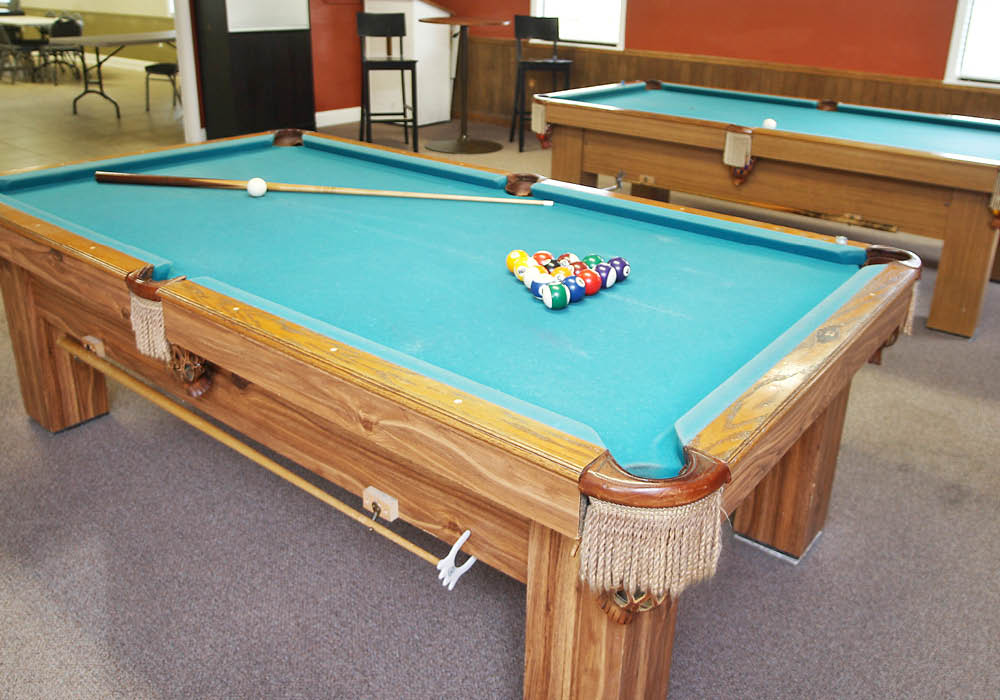 Ways to Stay
General Policies & Information
General Policies & Information
(TTCP Members see your Member Details for additional guidelines)
Check-in/Check-out & Hours
RV campsite check-in: 12 noon
RV campsite check-out: 11 a.m.
Rental check-in: 4 p.m.
Rental check-out: 11 a.m.
Upon check-in you may be asked to provide a valid ID, and a certificate of insurance and registration for your camper. Members should also have their membership card on hand.
Minimum check-in age is 21 years.
Children seven or younger are free.
Pet Policy
After Hours Check-in
If your plans change and you need to arrive outside of normal business hours, please refer to your confirmed reservation information.
Reservations & Rates
To make changes to your reservation, please call our Reservation Department at (877) 864-2728 and specify that you booked your reservation online.
The rates displayed do not include any applicable service fees or charges for optional incidentals.
Deposit & Payment Schedule
By using a credit card for a deposit, guarantee or payment, you authorize MHC Property Management L.P. to charge any expenses incurred during your stay to that credit card or apply funds you have on deposit with MHC Property Management L.P. against what you owe.
Your credit card will be charged one night rack rate prior to arrival.
Balance due on reservation start date.
Cancellations & Refunds
No refunds for early departure.
RV campsites: We allow full refunds for cancellations up to 2 days prior to your arrival date for daily and weekly reservations.
Rental accommodations: We allow full refunds for cancellations 7 days prior to your arrival date for daily and weekly reservations.
Daily and weekly reservations: For cancellations received less than the required notice period prior to arrival, your deposit will be forfeited up to one night rack rate.
Enjoy year-round camping in the great outdoors at Thousand Trails' network of campgrounds, with spacious campsites, hiking trails, fishing, and family fun.
Loading