Serene lake fishing at an Atlantic City–Cape May RV campground
Nestled in the New Jersey Pine Barrens is the beautiful Chestnut Lake RV Campground. Designed for tranquility, the campground is inviting to guests who like to relax while enjoying favorite pastimes such as fishing in our serene lake, taking a dip in the pool or reading a book poolside.

Additionally, this Atlantic City-Cape May RV Resort is a great place for the whole family - including the four legged members!

Make Chestnut Lake RV Campground your camping home base as you visit all the attractions of New Jersey, Atlantic City, New York City and Philadelphia. From the beaches, boardwalk, lake and shore, Chestnut Lake RV Campground has it all!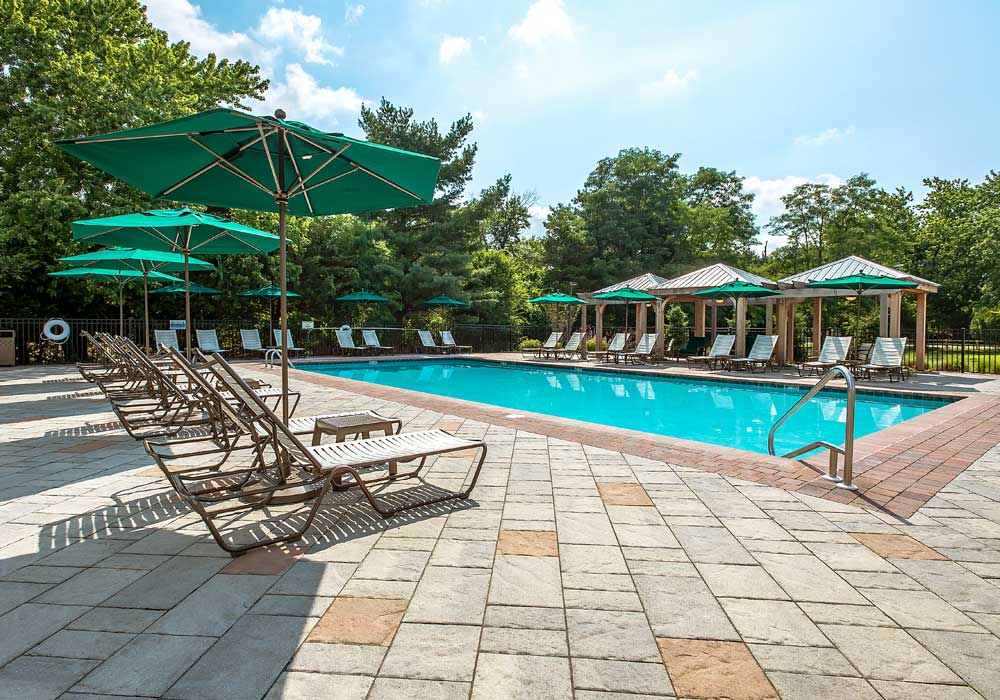 Amenities
Clubhouse

Shuffleboard

Swimming Pool

Fishing

Near Beach

RV Storage

Pets Welcome

Store

Mini Golf

Restroom/Shower Facilities

Laundry Facilities

Boat Docks/Marina

Picnic/BBQ Area

Playground

Volleyball

Horseshoes

Within 10 Miles Coastal U.S.

Ballroom/Banquet Hall

Billiards/Game Room

Library

WiFi $$

Satellite TV

Cable TV $$
Activities
Whether you're planning a retreat for the whole family, a group of friends or a getaway for two, there's no shortage of unique activities to explore at Chestnut Lake RV Campground. Plan activities upon arrival or visit this page before your departure to plan ahead. Looking for more? Our friendly staff can fill you in on all of the great ways to make your stay a memorable experience.
Activities Center
Bingo/Card Playing
Children's Playground
E-Mail Access/central modem connection
Planned Activities
Square dancing
Arts & Crafts
Card Room
Dancing
Mini Golf
Potlucks
Volleyball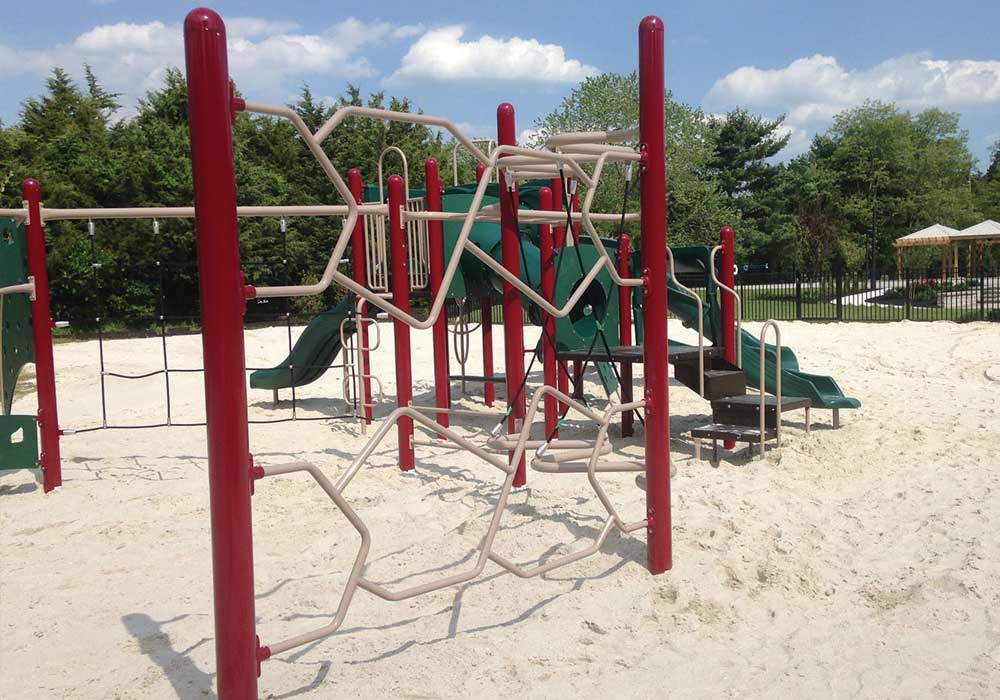 Upcoming Events
Disney Weekend

06/09/2023 – 06/11/2023

Who's your favorite Disney character? Do you have a favorite Disney movie? Come enjoy our Disney themed activities.

Father's Day Weekend

06/16/2023 – 06/18/2023

Let's celebrate dad! There will be a fishing tournament and other activities all weekend.

Pet Lover's Weekend

06/23/2023 – 06/25/2023

This is the weekend to show off your pet.

Celebrate Independance Day

06/30/2023 – 07/02/2023

Red, white, and blue! We'll have activities for all to do.

Wet & Wild Weekend

07/07/2023 – 07/09/2023

Get ready to get wet! The activities this weekend will involve a lot of water.

Country Western Weekend

07/14/2023 – 07/16/2023

Break out your cowboy boots and hats. Join us for a weekend filled with activity and music.

Christmas in July

07/21/2023 – 07/23/2023

Ho, Ho, Ho! It's that time of year... come celebrate Christmas with us.

Family Fun

07/28/2023 – 07/30/2023

Enjoy games and fun for the whole family.

Candy Land Weekend

08/04/2023 – 08/06/2023

This weekend will be filled with games, candy, and a scavenger hunt.

Under the Sea

08/11/2023 – 08/13/2023

There will be sea-related activities and games all weekend long. Plus, we will host a fishing tournament.

3rd Annual Carnival

08/18/2023 – 08/20/2023

Join us on Saturday for our Third Annual Carnival. There will be games, prizes, music, and more.

Blast from the Past

08/25/2023 – 08/27/2023

This weekend we will be celebrating the 60s, 70s, 80s, and 90s.

Labor Day Weekend

09/01/2023 – 09/03/2023

Join us for a weekend full of activity to end the summer. We will host a "Back to School" bingo.

Field day - Outdoor Fun

09/08/2023 – 09/10/2023

There will be games and fun for all.

Chocolate Lovers Weekend

09/15/2023 – 09/17/2023

If you love chocolate like we love chocolate this weekend is for you.

Back to Nature

09/22/2023 – 09/24/2023

This is a weekend to be outside, take a walk, and enjoy nature.

Harry Potter Weekend

09/29/2023 – 10/01/2023

Wizards and Wands! This weekend there will be crafts and events for everyone who loves Harry Potter.

Camp of Horrors

10/06/2023 – 10/08/2023

This is our first of two Halloween Weekends.

Halloween fun

10/13/2023 – 10/15/2023

This is our 2nd (and last) weekend of Halloween fun and activity.
General Policies & Information
General Policies
Campsite check-in: 12 noon
Campsite check-out : 12 noon
Rental check-in: 4 p.m.
Rental check-out: 12 noon
Upon check-in you may be asked to provide a valid ID, and a certificate of insurance and registration for your camper.
Members should also have their membership card on hand.
Minimum check-in age is 18 years.
Leashed pets are always welcome at the campground; but are not allowed in our rentals. However, we do allow service animals and a service animal may have stayed in a rental.
For late arrival arrangements, please contact our Reservation Department at (609) 465-4517.
Reservation & Payment Policies
Your credit card will be charged Itinerary Total prior to arrival, up to a maximum deposit of one night rack rate. Any remaining balance will be due on arrival.
Prices and site type are subject to availability.
The rates displayed do not include any applicable service fees or charges for optional incidentals.
If I used a credit card for a deposit, guarantee or payment, I authorize MHC Property Management L.P. to charge any expenses incurred during my stay to that credit card or apply funds you have on deposit with us against what I owe.
Cancellation Policies
In the case of multiple sites booked, cancellation penalties apply to each site that is cancelled or changed.
No refunds will be issued for early check-out.
RV campsites: We allow full refunds for cancellations up to 2 days prior to your arrival date for daily and weekly reservations.
Rental accommodations: We allow full refunds for cancellations 7 days prior to your arrival date for daily and weekly reservations.
Daily and weekly reservations: For cancellations received less than the required notice period prior to arrival, your deposit will be forfeited up to one night rack rate.
Extended stays: For long-term reservations (28 days or longer), we allow full refunds for cancellations up to 60 days prior to your arrival date. For cancellations received less than the required notice period prior to arrival, the deposit amount will be held on account for a future stay.
Campground Services & Information
Cable $3 per day
WiFi is available from FastWave for a fee.
Enjoy year-round camping in the great outdoors at Thousand Trails' network of campgrounds, with spacious campsites, hiking trails, fishing, and family fun.
Loading