Historic RV Campground in New York
Rondout Valley RV Campground offers its guests a premier location to spend a few days, weeks or even months. Located in the historic Hudson River Valley, nestled between the Catskill and the Schawangunk Mountain ranges, Rondout Valley RV Campground offers campsites from basic to full hookup, as well as rental cabins and park models to accommodate every level of camper. Enjoy fishing, hiking through the woods or taking a stroll through the park at this scenic New York RV campground. Guests also enjoy our activities program, live entertainment and special events.

Grab your family and friends and book a Rondout Valley RV Camping trip. We promise to make your stay worthwhile. We can also provide you with as much R&R as you would like with our many waterfront sites.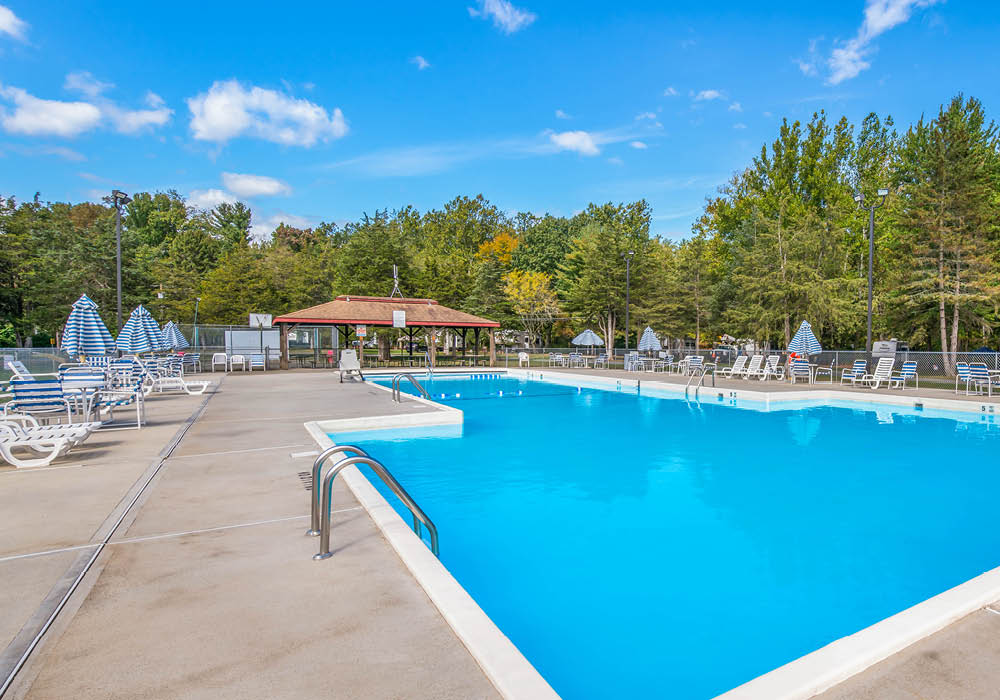 Amenities
Bike Trails

Shuffleboard

Swimming Pool

Fishing

Creek / Lake / Canal / River / Ocean Frontage

RV Storage

Pets Welcome

Store

Nature / Hiking Trails

Restroom/Shower Facilities

Laundry Facilities

Waterfront sites

Picnic/BBQ Area

Playground

Volleyball

Basketball

Horseshoes

Billiards/Game Room

Library

Bocci Ball

Softball
Activities
Whether you're planning a retreat for the whole family, a group of friends or a getaway for two, there's no shortage of unique activities to explore at Rondout Valley RV Campground. Plan activities upon arrival or visit this page before your departure to plan ahead. Looking for more? Our friendly staff can fill you in on all of the great ways to make your stay a memorable experience.
Activities Center
Arts & Crafts
Ceramics - Wood Carving
Creative arts and crafts classes and projects
Dancing
Kids Activities
Potlucks
Volleyball
Activities Director
Bocci Ball
Children's Playground
Dance Hall with Stage
Live Entertainment
Planned Activities
Tournaments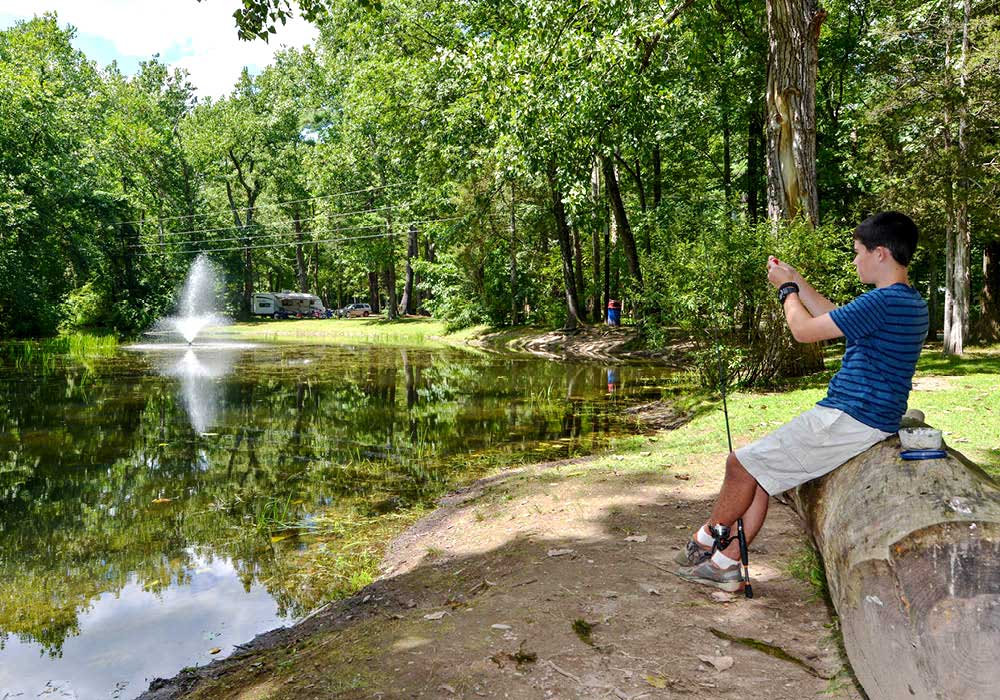 General Policies & Information
General Policies & Information
Policies subject to change without prior notice.
Check-in/Check-out & Hours
RV check-in: 1 p.m.
RV check-out: 11 a.m.
Rental check-in: 4 p.m.
Rental check-out: 11 a.m.
Upon check-in you may be asked to provide a valid ID, and a certificate of insurance and registration for your camper. Members should also have their membership card on hand.
Minimum check-in age is 21 years.
Guests aged 12 years and under at the time of check-in are considered children.
After Hours Arrival
For late arrival arrangements, please contact our Reservation Department at (845) 626-5521.
Reservations & Payments
Your credit card will be charged Itinerary Total prior to arrival, up to a maximum deposit of one night rack rate. Any remaining balance is due prior to arrival.
Prices and site type are subject to availability.
The rates displayed do not include any applicable service fees or charges for optional incidentals.
By using a credit card for a deposit, guarantee or payment, you agree to the following: if I used a credit card for a deposit, guarantee or payment, I authorize MHC Property Management L.P. to charge any expenses incurred during my stay to that credit card or apply funds you have on deposit with MHC Property Management L.P. against what I owe.
Cancellations & Refunds
RV campsites: We allow full refunds for cancellations up to 2 days prior to your arrival date for daily and weekly reservations.
No refunds will be issued for early check-out.
Rental accommodations: We allow full refunds for cancellations 7 days prior to your arrival date for daily and weekly reservations.
Daily and weekly reservations: for cancellations received less than the required notice period prior to arrival, your deposit will be forfeited up to one night rack rate.
Pet Policy
Pets are welcome. (Limit 2 dogs per site) New York State requires all pets over four months of age to be licensed. To obtain this license, owners must provide proof of current rabies vaccination as well as proof of the being spayed or neutered (only if applicable). Please be prepared to provide proof of vacination or valid NYS pet license on arrival.. All pets must be kept on a leash, cleaned up after, not left unattended, and must not infringe on the peace & enjoyment of your neighbor's camping experience. By law pets are not allowed in public buildings; including food service areas, pool or beach area. This does not include service animals.

A pet fee of $50. per pet / per stay is charged when renting a cabin.
Accord, NY

60°F
Thu

62
Fri

62
Sat

70
Sun

77
Mon

78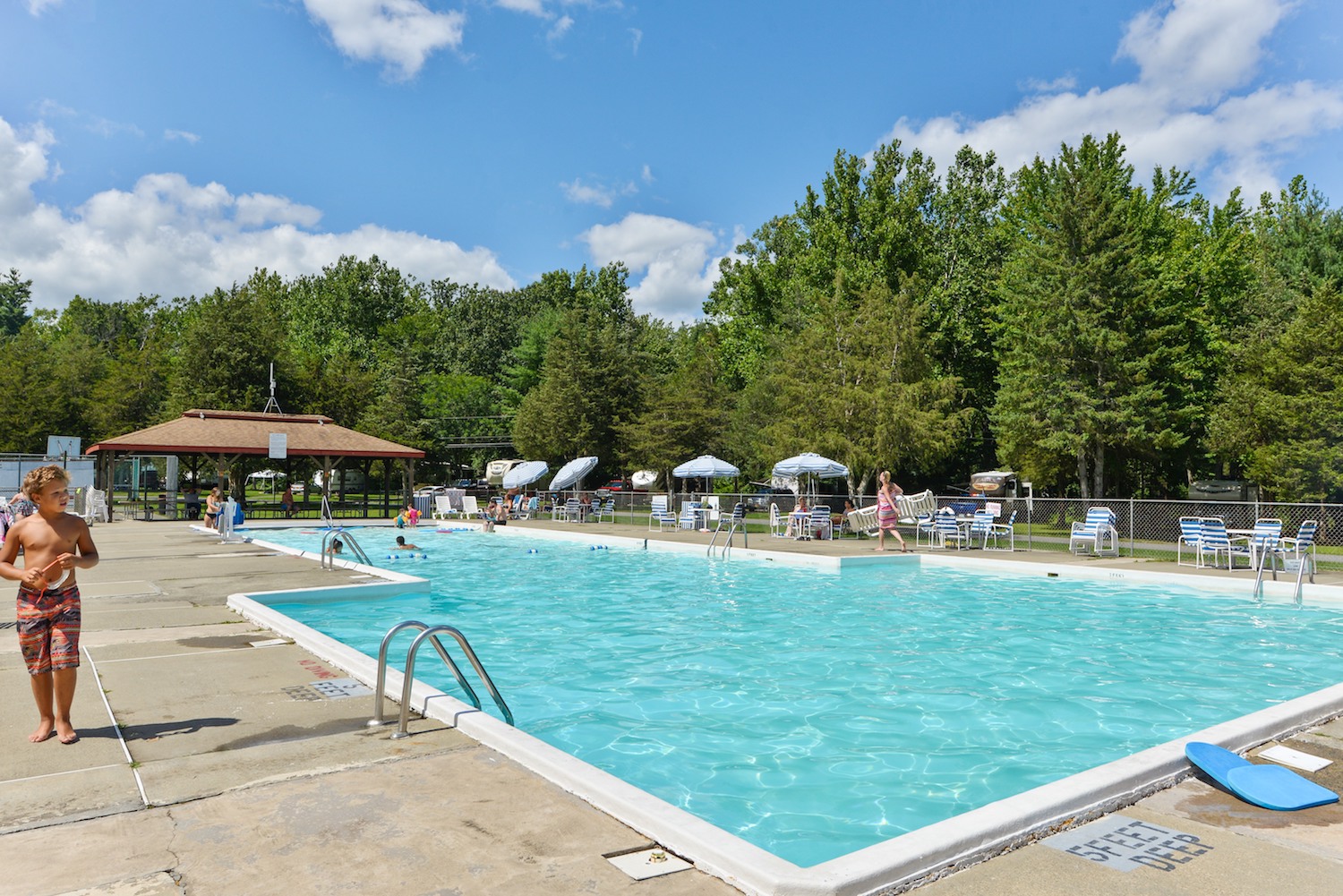 Accord, NY

60°F
Thu

62
Fri

62
Sat

70
Sun

77
Mon

78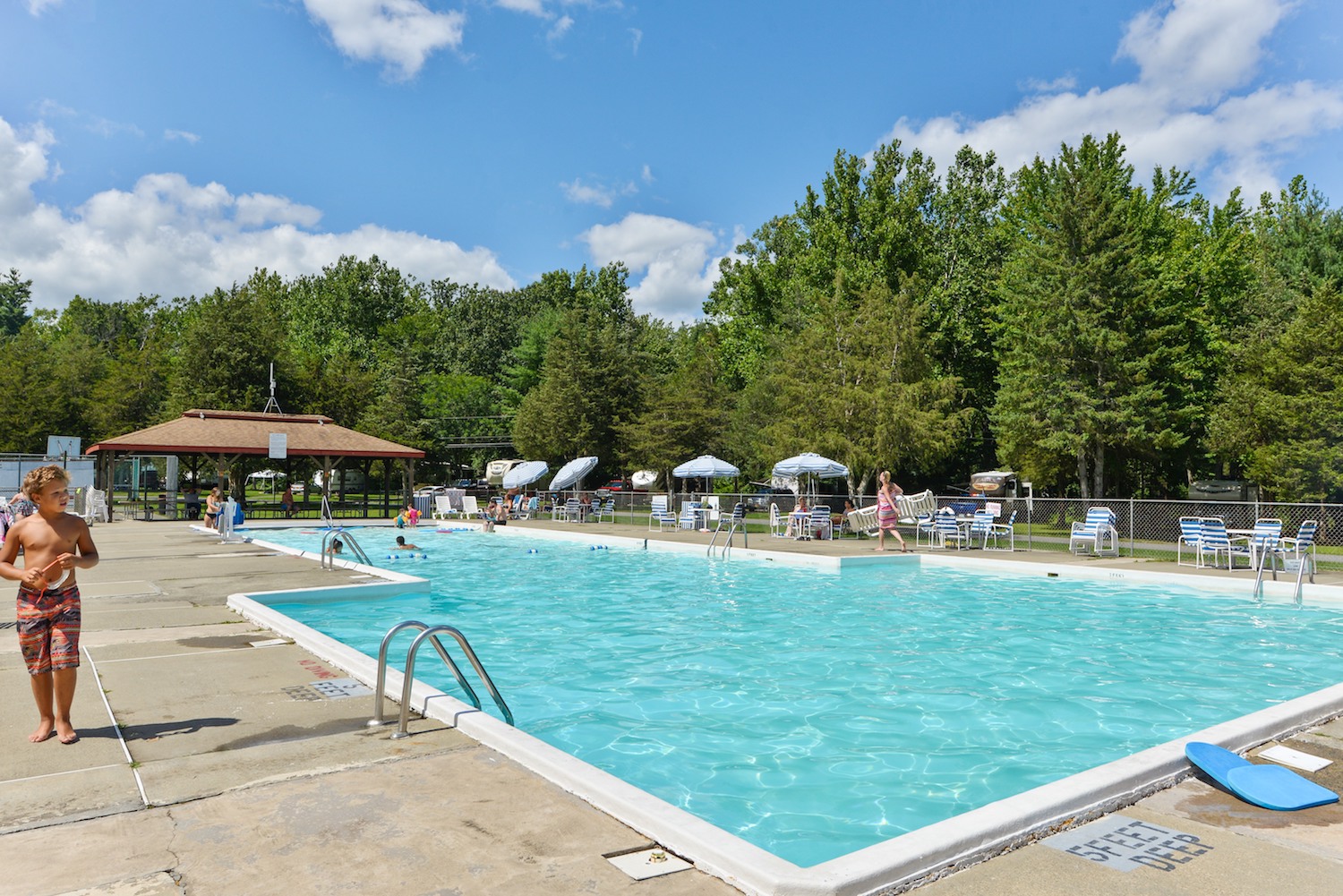 Enjoy year-round camping in the great outdoors at Thousand Trails' network of campgrounds, with spacious campsites, hiking trails, fishing, and family fun.
Loading