Enjoy Appalachian foothills at a Lake Hartwell RV campground
Located on the beautiful Lake Hartwell, Carolina Landing RV Campground is conveniently located between Atlanta, GA and Charlotte, NC. This Lake Hartwell RV campground is open year round to allow visitors to enjoy an array of outdoor activities.

For water enthusiasts, sailing and jet skiing are popular summer pastimes with boat and jet ski rentals available at several locations. Known for being one of the most visited lakes in the country, Lake Hartwell offers exceptional fishing spots for crappie, large-mouth bass, catfish, hybrid bass, and striped bass. Likewise, winter travelers can look forward to visiting ski destinations in the neighboring North Carolina mountains.

When visiting this Lake Hartwell RV campground, it's clear that South Carolina was made for vacationing. 400 golf courses are spread across the state and weekend activities are abundant. Experience true hospitality at Carolina Landing RV Campground .

Amenities
Clubhouse

Swimming Pool

Fishing

RV Storage

Pets Welcome

Nature / Hiking Trails

Mini Golf

Restroom/Shower Facilities

Laundry Facilities

Boat Docks/Marina

Picnic/BBQ Area

Playground

Volleyball

Horseshoes

Billiards/Game Room
Activities
Whether you're planning a retreat for the whole family, a group of friends or a getaway for two, there's no shortage of unique activities to explore at Carolina Landing RV Resort. Plan activities upon arrival or visit this page before your departure to plan ahead. Looking for more? Our friendly staff can fill you in on all of the great ways to make your stay a memorable experience.
Activities Center
Activities Director
Arts & Crafts
Children's Playground
Children's Program
Bingo Biweekly (Fridays at 7pm)
General Policies & Information
General Policies & Information
Check-in/Check-out & Hours
RV check-in: 12 noon
Cabin check-in: 4 p.m.
RV & cabin check-out: 11 a.m.
Upon check-in you may be asked to provide a valid ID, and a certificate of insurance and registration for your camper. Members should also have their membership card on hand.
Minimum check-in age is 18 years.
Pet Policy
Leashed pets are allowed ($10 per pet, per night). 2 pets total per site/cabin. Please clean up after them and do not leave unattended. We do not allow pets in some accommodation types; however, we do allow service animals and a service animal may have stayed in the rental. Read more here.
After Hours Arrival
For late arrival arrangements, please contact our Reservation Department at (864) 972-9892.
Reservations & Payments
If I used a credit card for a deposit, guarantee or payment, I authorize MHC Property Management L.P. to charge any expenses incurred during my stay to that credit card or apply funds you have on deposit with MHC Property Management L.P. against what I owe.
Your credit card will be charged Itinerary Total prior to arrival, up to a maximum deposit of one night rack rate. Any remaining balance is due prior to arrival.
Prices and site type are subject to availability.
The rates displayed do not include any applicable service fees or charges for optional incidentals.
Cancellations & Refunds
In the case of multiple sites booked, cancellation penalties apply to each site that is cancelled or changed.
No refunds will be issued for early check-out.
RV campsites: We allow full refunds for cancellations up to 2 days prior to your arrival date for daily and weekly reservations.
Rental accommodations: We allow full refunds for cancellations 7 days prior to your arrival date for daily and weekly reservations.
Daily and weekly reservations: For cancellations received less than the required notice period prior to arrival, your deposit will be forfeited up to one night rack rate.
Campground Services & Information
Our sites are filled on a first come first serve basis. We will do our best to accommodate guest needs such as 50amp and full hook up if there are sites with those amenities available. Our property is wooded and quite hilly; we recommend that you unhook any tow vehicles before going to the site suggested for you.
The satellite reception is excellent at this location.
Fair Play, SC

81°F
Wed

91
Thu

81
Fri

83
Sat

86
Sun

90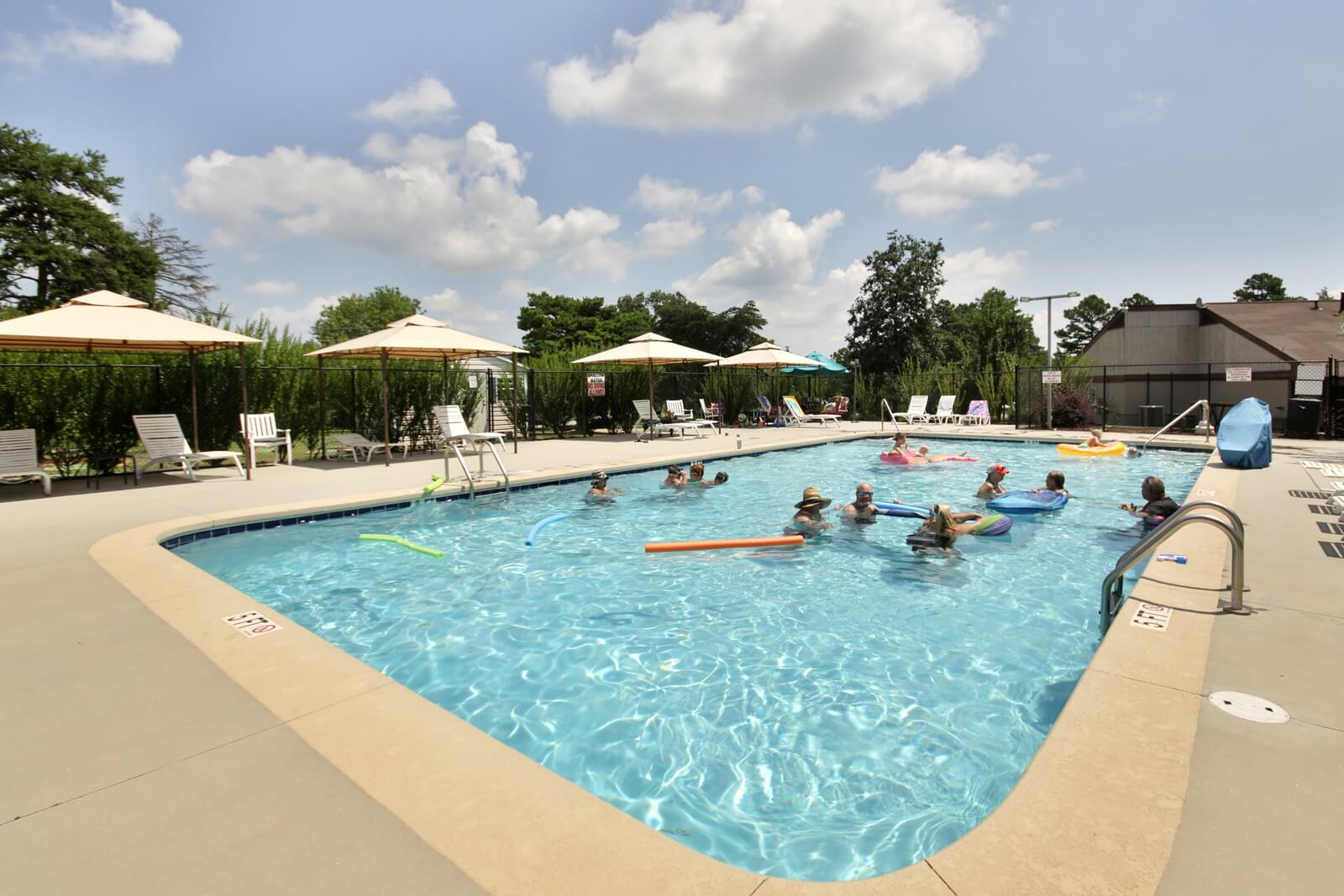 Fair Play, SC

81°F
Wed

91
Thu

81
Fri

83
Sat

86
Sun

90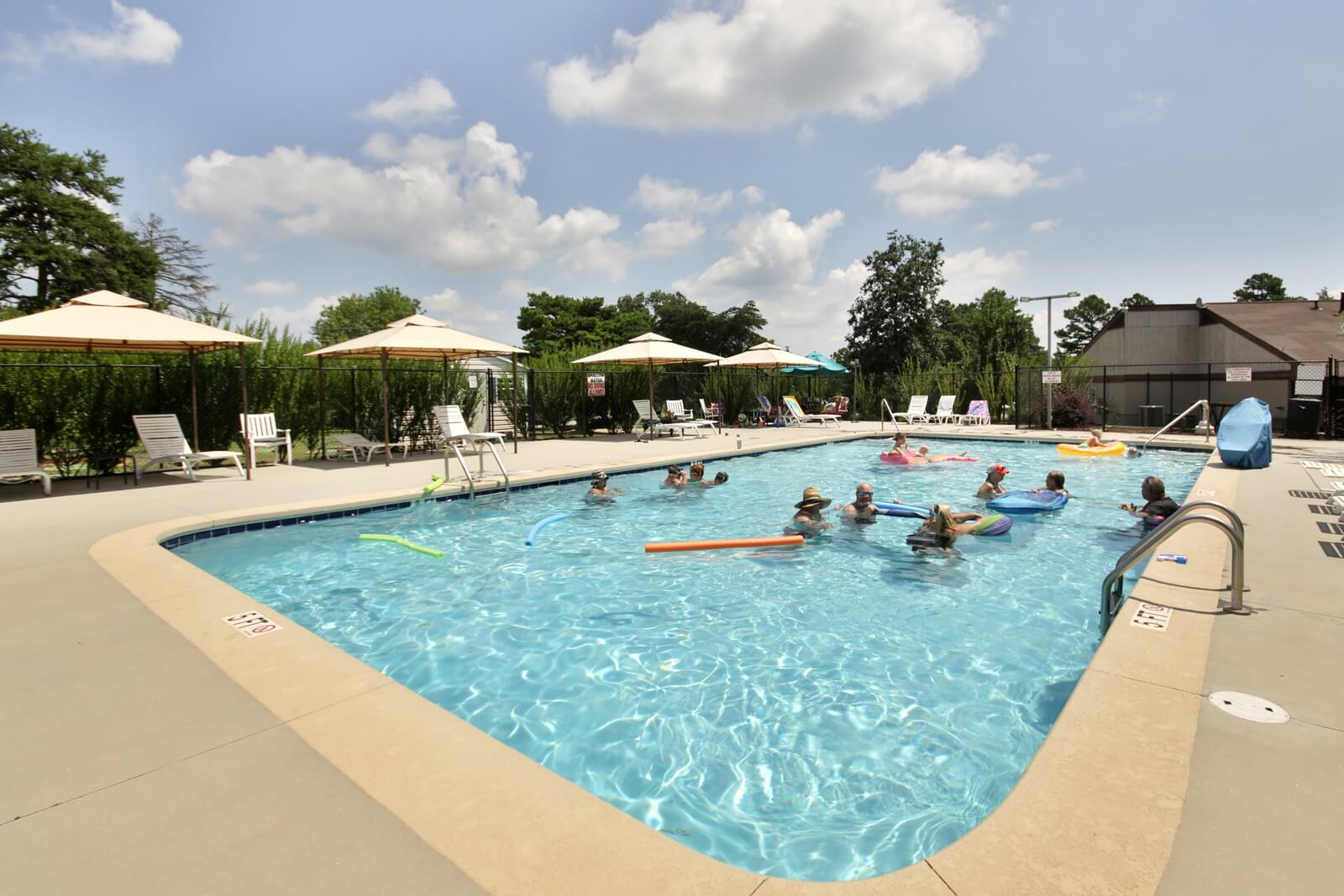 Enjoy year-round camping in the great outdoors at Thousand Trails' network of campgrounds, with spacious campsites, hiking trails, fishing, and family fun.
Loading