Rustic RV Resort in Wisconsin Dells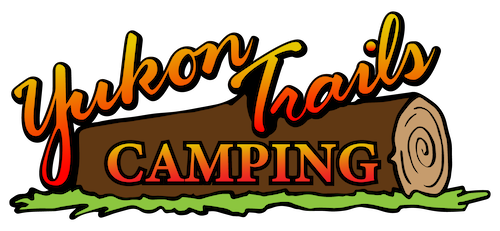 At Yukon Trails Campground near Wisconsin Dells, large pines and massive oak trees surround each spacious site. Enjoy rustic family camping, in true Wisconsin fashion, combined with our modern facilities and amenities. You'll discover a retreat where you can hike and explore a backwoods trail on foot, bike, or golf cart.

Enjoy a campfire at your site or you can join in one of our many activities, cookouts, or events every weekend. Come play putt putt or ride the train, then, cool off with an ice cream cone or smoothie. Be sure to check out our free movie theater, along with cornhole arena, disc golf course, huge playgrounds, basketball, volleyball, horseshoes, and more! Savor our hot breakfasts on the weekends featuring our fresh donuts, biscuits & gravy, cakes, sausage, hot coffee, and so much more! Take advantage of our Friday night fish fry at The MilePost or we will gladly deliver to your site.

Need more excitement? We are just 10 minutes from Wisconsin Dells, The Waterpark Capital of the World! We offer tent, water & electric sites with 30 or 50 amp services. We also rent cozy cabins that are dog friendly and fully furnished park models.
Amenities
Clubhouse

Bike Trails

Swimming Pool

Fishing

Creek / Lake / Canal / River / Ocean Frontage

RV Storage

Pets Welcome

Restaurant

Store

Nature / Hiking Trails

Mini Golf

Restroom/Shower Facilities

Playground

Volleyball

Basketball

Horseshoes

Billiards/Game Room

WiFi $$
Activities
Whether you're planning a retreat for the whole family, a group of friends or a getaway for two, there's no shortage of unique activities to explore at Yukon Trails RV & Camping Resort. Plan activities upon arrival or visit this page before your departure to plan ahead. Looking for more? Our friendly staff can fill you in on all of the great ways to make your stay a memorable experience.
Friday Night Fish/Shrimp Fry
Home Made Donuts
Full breakfast menu
Golf cart rentals & packages
Free Outdoor Movie Theater
Train Rides
Gold Miners Dig Site
Playground
Huge Weekend Bonfire
Full-service Restaurant
Potluck & Campers Cookouts
Mini Golf
Basket Ball
Horseshoes
Volleyball
Corn Hole Arena
Hiking/Bike Trails
Wonder Lake Fishing
Themed Weekends
Kids Dig Site
Upcoming Events
Welcome Back! Rice To See You!

04/14/2023 – 04/16/2023

This is our annual opening weekend. Check-in at the Milepost and finalize all paperwork. On Saturday, at the Milepost we will serve up hot rice dishes to our guests compliments of Yukon Trails.

Celebrate Earth Day

04/21/2023 – 04/23/2023

This weekend is a reminder to celebrate the Earth today and every day. Plus, don't miss out on the loaded Yukon baked potato bar.

Lettuce Camp

04/28/2023 – 04/30/2023

Enjoy the salad, fruit, and dessert bar. This weekend there will be a scavenger hunt. Plus, our flannel apparel sale is just in time for our Flannels, Flapjacks & Fun event next weekend.

Flannels, Flapjacks & Fun

05/05/2023 – 05/07/2023

So plaid you came! Don't miss the Saturday morning flapjacks and bacon breakfast. Wear your flannel! Have fun on the Airstrip with flannel photo opps, black bear golf and plastic axe toss. Later, cook your own franks, served with campfire beans. For dessert, roast your own marshmallows and enjoy a s'more.

Mother's Day

05/12/2023 – 05/14/2023

This weekend is all about mom. Give mom breakfast in bed on Saturday. Call ahead and order breakfast for mom. Then, pick it up at the Milepost and deliver to her as she relaxes in bed. Later, play bingo with mom. Bring her to enjoy our all-new mashed potato bar with all the best tater toppings.

Automotion & Spring Cleaning

05/19/2023 – 05/21/2023

Be sure to finish your spring site cleanup this weekend. Curbside pick-up of yard waste ends this Sunday, May 21. Then, give yourself a reward for all the hard work. Head over to the Dells to enjoy the Automotion Classic Car Show and activities.

Memorial Day

05/26/2023 – 05/29/2023

This weekend we especially recognize and remember those who have served. Don't miss the Saturday Yukon breakfast buffet, plus train rides, roasted chicken dinner, and a movie. Sunday at 11:30 a.m. is a bagpiper military tribute. Dig into the food fair by the pool. Feast on Iowa maid-rites, walking tacos, soups, corn dogs, and hot dogs. Enjoy music by "Time Machine" 7-11pm.

Let the Games Begin

06/02/2023 – 06/04/2023

Are you ready to rumble? The competition begins Saturday on the Airstrip at 11am with a disc golf tournament, badminton, and a variety of yard games.

Block Party #1

06/09/2023 – 06/11/2023

Don't miss our first block party of the season hosted by Sunnyside.

Dadz Weekend

06/16/2023 – 06/18/2023

This weekend is all about dad. On Saturday, we'll have and outdoor chuckwagon breakfast for dad. Participate in the dads and kids kickball fun on the Airstrip.

2nd Annual All Wheels Car Show

06/23/2023 – 06/25/2023

Don't miss our "Anything with Wheels" show Saturday on the Airstrip. There will be prizes, vendors, and more. Enjoy food from the Pig Pen Food Truck from 11am-4pm.

Patriotic Weekend

06/30/2023 – 07/04/2023

We've planned an entire weekend of great activities: breakfast buffet on Saturday and Sunday morning, a golf cart parade, movie nights with hot dogs and popcorn. We'll close out the weekend with a scavenger hunt on Monday.


Mahalo Ohana Yukon Luau

07/07/2023 – 07/09/2023

Aloha campers! Broke da Mout with Kalua-Pua-A pig roast, fire roasted golden pineapples, all new sticky rice, and more on Saturday. Plus a pineapple scavenger hunt and DJ 7-11pm.

Block Party #2

07/14/2023 – 07/16/2023

Our second block party will hosted by Central Park.



Site to Site Flea Market

07/21/2023 – 07/23/2023

Explore the Saturday site-to-site flea market throughout campground. Enjoy super subs at 12 noon.

Yukon Christmas

07/28/2023 – 07/30/2023

We're having Christmas in July! On Saturday, there will be cookie decorating, photo opps, candy cane scavenger hunt, and Ralph on a shelf. Check out Jose's food truck 11am-7pm.

Sweet Corn Fest

08/04/2023 – 08/06/2023

A yummy sweet corn roast and chili dogs will be on offer this Saturday. Enjoy the sounds of band "7000apart" 7-11pm.

Paint Party with Arrowhead

08/11/2023 – 08/13/2023

We'll join in a paint party on Saturday with our sister campground, Arrowhead (sign up in advance). There will be meatball saucy subs after the party.

Double Dog Days

08/18/2023 – 08/20/2023

Join us on the Airstrip for a movie double feature and weenie roast.

Block Party #3

08/25/2023 – 08/27/2023

Our third block party is hosted by Margaritaville.

Labor Day

09/01/2023 – 09/04/2023

Saturday menu includes a breakfast buffet, lunchtime pot roast sliders, turkey sliders, and pickles. Don't miss the golf cart parade at 4pm. Rock out with the DJ from 7-11pm.

Patriot's Day

09/08/2023 – 09/10/2023

Join us on Saturday to honor our first responders, fire fighters, EMTs, and law enforcement officers. We'll serve hamburgers, cheeseburgers, chips, and a pickle.

Wo-Zha-Wa

09/15/2023 – 09/17/2023

Wo-Zha-Wa means "fun time" in native Ho-Chunk. Visit the Dells for a fun time at the famous fall festival, Wo-Zha-Wa.

Camper Appreciation

09/22/2023 – 09/24/2023

Pasta, palooza and pies! To say "grazie" to our campers, we will serve a palooza of pasta dishes, bread, and pie.

You Really Take the Cake

09/29/2023 – 10/01/2023

Let them eat cake! Have your cake and eat it too. You're the icing on the cake. Come feast on cake at the Milepost (served 11am until gone).

Family Halloweenfest

10/06/2023 – 10/08/2023

This is a weekend of howling fun and activity for everyone: dress up costume contests, a scary breakfast buffet, trick or treating, pumpkin painting for kids, and so much more.
General Policies & Information
Policies and General Information
Check-in/Check-out
Check-in: 3 p.m.
Check-out: 11 a.m.
Welcome center: Mon - Fri 8 a.m. - 4 p.m.; Closed Saturday & Sunday.
Minimum check-in age is 21.
Guests aged 17 years and under at the time of check-in are considered children.
Leashed pets are welcome throughout the resort except in the rentals.
All guests and visitors must check-in and check-out at the MilePost.
Do not go to your site without first checking-in and obtaining parking passes or guest permits.
Please display parking passes on rearview mirror of your vehicle.
Reservation & Payment Policies
For late arrival arrangements, please contact our Reservation Department at (608) 666-3261.
Your credit card will be charged Itinerary Total prior to arrival, and must be paid in full at the time of the reservation.
By using a credit card for a deposit, guarantee or payment, you authorize MHC Property Management L.P. to charge any expenses incurred during your stay to that credit card or apply funds you have on deposit with MHC Property Management L.P. against what you owe.
Prices and sites are subject to availability.
The rates displayed do not include any applicable service fees or charges for optional incidentals.
Rates include 2 adults and up to 4 children. Additional charges may apply for more than 2 adults, additional vehicles, and tents.
Maximum of 6 people per site.
Cancellation and Refund Policy
No refunds will be issued for early check-out.
RV campsites: We allow full refunds for cancellations up to 48 hours prior to your arrival date for daily and weekly reservations.
Rental accommodations: We allow full refunds for cancellations 7 days prior to your arrival date for daily and weekly reservations.
Daily and weekly reservations: for cancellations received less than the required notice period prior to arrival, your deposit will be forfeited up to one night rack rate.
Extended stays: For long-term reservations (28 days or longer), we allow full refunds for cancellations up to 60 days prior to your arrival date. For cancellations received less than the required notice period prior to arrival, the deposit amount will be held on account for a future stay.
Helpful Information
Only certified wood allowed in the campground. No exceptions. For your convenience, wood is available for sale at Yukon Trails.
We do our best to honor all site requests; however, we DO NOT guarantee specific site number requests.
Displayed rates and package prices are subject to change. Site assignments cannot be guaranteed.
All weekends/activities are subject to change. Check in The MilePost for updates.
Whether it's just for a weekend or for the whole season, these top campgrounds have it all – from unique accommodations to family friendly activities to scenic locations.
Loading