A Beautiful North Alabama RV campground on the shores of pristine Lewis Smith Lake
Hidden Cove RV Campground is a wonderful, family-friendly, lakefront camping getaway with first-class amenities.

Bring your RV or stay in one of the cozy rentals. Relax by the inviting pool, or bring your boat for an exciting day out on the water. Smith Lake is world-famous for its fishing, and its deep, clear blue water is perfect for water sports. At this Thousand Trails North Alabama RV campground, you can take in the gorgeous lake view while picnicking or sunning on the huge observation deck overlooking the lake.

There are plenty of places to fish and explore along Hidden Cove RV Resort's rocky, three quarter mile shoreline as well as many local attractions in the area around this North Alabama RV campground.

Don't miss Clarkson Covered Bridge, Crooked Creek Civil War Museum, Ave Maria Grotto, waterfall hikes in nearby Bankhead National Forest, the Natural Bridge, and much more.

Come discover this delightful "hidden" treasure in Sweet Home Alabama.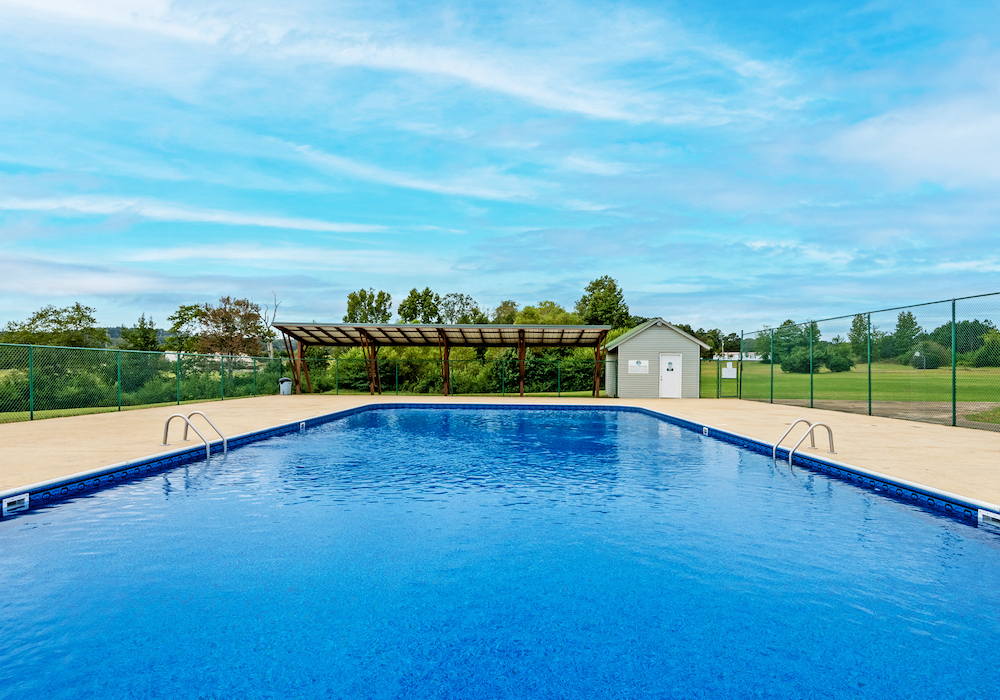 Amenities
Clubhouse

Swimming Pool

Fishing

Creek / Lake / Canal / River / Ocean Frontage

WiFi

RV Storage

Pets Welcome

Mini Golf

Restroom/Shower Facilities

Laundry Facilities

Boat Docks/Marina

Boat Ramp

Waterfront sites

Picnic/BBQ Area

Playground

Basketball

Billiards/Game Room

Library

Satellite TV
Activities
Whether you're planning a retreat for the whole family, a group of friends or a getaway for two, there's no shortage of unique activities to explore at Hidden Cove RV & Camping Resort. Plan activities upon arrival or visit this page before your departure to plan ahead. Looking for more? Our friendly staff can fill you in on all of the great ways to make your stay a memorable experience.
Arts & Crafts
Children's Playground
Jam Sessions
Live Entertainment
Planned Activities
Tournaments
Bingo/Card Playing
Church Service
Kids Activities
Mini Golf
Potlucks
Volleyball
Pool Table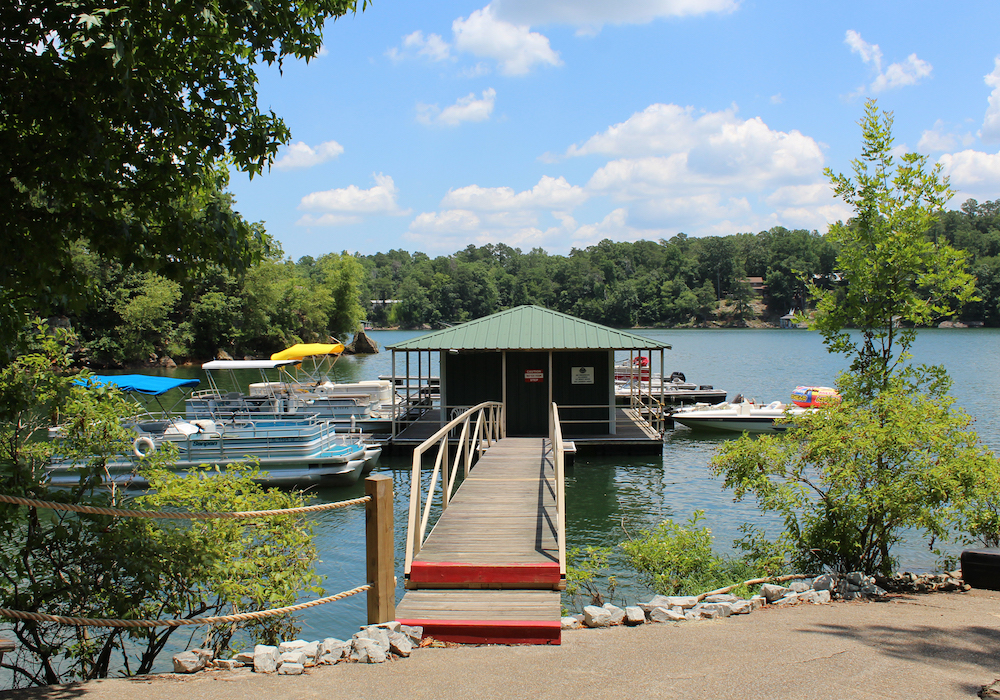 Ways to Stay
General Policies & Information
General Policies
Policies subject to change without notice.
Check-in: 12 noon
Check-out: 12 noon
Upon check-in you may be asked to provide a valid ID, and a certificate of insurance and registration for your camper. Members should also have their membership card on hand.
Minimum check-in age is 18 years.
Pet Policy
After Hours Arrival
For late arrival arrangements, please contact Hidden Cove (205) 221-7042 before 5 p.m.
Reservation & Payment Policies
Your credit card will be charged Itinerary Total prior to arrival, up to a maximum deposit of one night rack rate. Any remaining balance will be due on arrival.
Prices and site type are subject to availability.
The rates displayed do not include any applicable service fees or charges for optional incidentals.
Cancellation Policies
In the case of multiple sites booked, cancellation penalties apply to each site that is cancelled or changed.
No refunds will be issued for early check-out.
RV campsites: We allow full refunds for cancellations up to 2 days prior to your arrival date for daily and weekly reservations.
Rental accommodations: We allow full refunds for cancellations 7 days prior to your arrival date for daily and weekly reservations.
Daily and weekly reservations: For cancellations received less than the required notice period prior to arrival, your deposit will be forfeited up to one night rack rate.
Extended stays: For long-term reservations (28 days or longer), we allow full refunds for cancellations up to 60 days prior to your arrival date. For cancellations received less than the required notice period prior to arrival, the depost amount will be held on account for a future stay.
Enjoy year-round camping in the great outdoors at Thousand Trails' network of campgrounds, with spacious campsites, hiking trails, fishing, and family fun.
Loading