A Fraser Valley RV campground providing a fun getaway for all ages
Come to Cultus Lake RV Campground and we'll make sure you have an outstanding time! From endless nearby hiking trails, water activities and the picturesque location of Fraser River Valley, Cultus Lake RV Campground is the perfect retreat for all ages. Avid fisherman can try their hand in the renowned Vedder River, the mighty Fraser River or Cultus Lake. Excursionists will love the shopping, miniature golf, water parks, ice cream and more found a short drive away in town.

On-site activities won't disappoint, as swimming in the heated outdoor pool and enjoying the indoor game room are great for both children and adults. Additionally, this Fraser Valley RV campground offers a diverse set of sites, ensuring each guest will enjoy their experience to the fullest. Take your pick! Be close to the pool, near the river, in a wooded area or away from it all. Even better, our 24 hour ranger is always on site to take make your stay better in any way possible.

Less than 20 minutes down the road is the city of Chilliwack. Here you can enjoy the perks of a big city without the big city crowds. Catch a movie, watch live entertainment, dine out or pick up some groceries to take back to the resort. Book your Cultus Lake RV Campground camping trip today!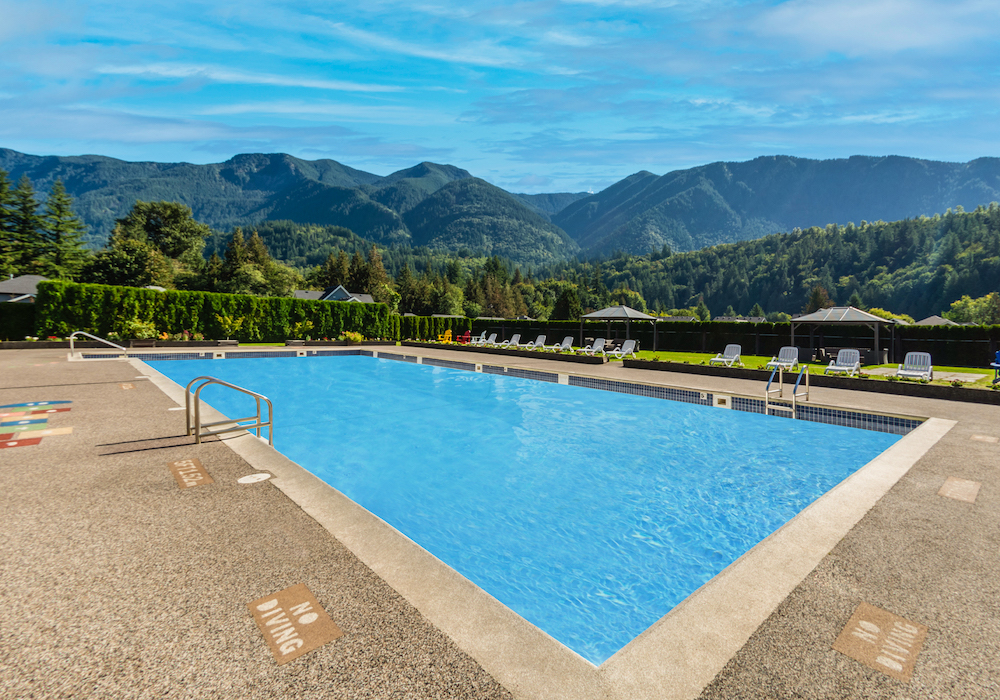 Amenities
Clubhouse

Swimming Pool

Near Beach

Creek / Lake / Canal / River / Ocean Frontage

Fitness Center

WiFi

RV Storage

Pets Welcome

Restaurant

Store

Nature / Hiking Trails

Restroom/Shower Facilities

Laundry Facilities

Picnic/BBQ Area

Playground

Volleyball

Library

WiFi $$

Satellite TV
Activities
Whether you're planning a retreat for the whole family, a group of friends or a getaway for two, there's no shortage of unique activities to explore at Cultus Lake RV Resort. Plan activities upon arrival or visit this page before your departure to plan ahead. Looking for more? Our friendly staff can fill you in on all of the great ways to make your stay a memorable experience.
Community Socials and Dinners
Hiking Trails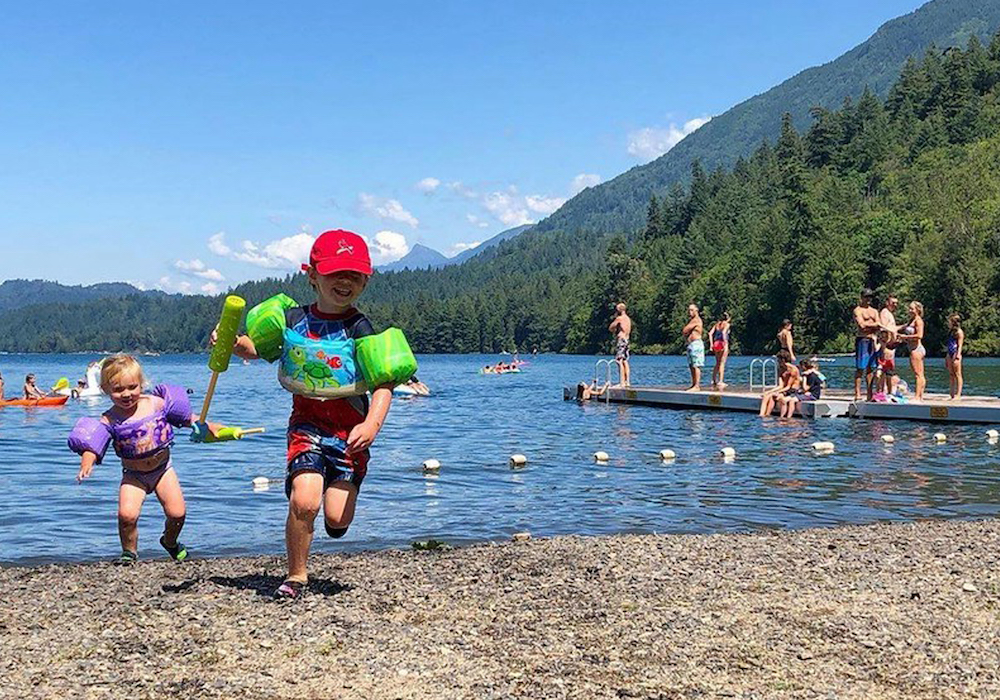 Ways to Stay
General Policies & Information
Policies and General Information:
Campsite Check-in: 1 p.m.
Rental Check-in: 4 p.m.
Campsite & Rental Check-out: 11 a.m.
Ranger Station: Sun - Wed 11 a.m. - 7 p.m., Thurs, Fri, Sat, 11 a.m. - 9 p.m.
Laundry Room: 8 a.m. - 7 p.m.
Store: Sun - Sat 9am-7pm
Upon check-in you may be asked to provide a valid ID, and a certificate of insurance and registration for your camper. Members should also have their membership card on hand.
Minimum check-in age is 21 years.
Maximum of 10 persons per site. More than 10 persons will require rental of an additional site.
Extra vehicles (over 1 passenger vehicle) are charged $10 per vehicle, per night.
If 50 amp service is available, there is a $5 per night fee.
Pets are allowed. Pet fee in rentals is $10 per pet, per night up to a maximum of $50 per pet.
Guests aged 6 years and under at the time of check-in are considered children.
The rates displayed do not include any applicable service fees or charges for optional incidentals.
For late arrival arrangements, please contact our Reservation Department at (877) 864-2728.
Reservation & Payment Policies
Your credit card will be charged Itinerary Total prior to arrival, up to a maximum deposit of one night rack rate. Any remaining balance is due prior to arrival.
Prices and site type are subject to availability.
The rates displayed do not include any applicable service fees or charges for optional incidentals.
Cancellation Policies
RV campsites: We allow full refunds for cancellations up to 2 days prior to your arrival date for daily and weekly reservations.
Rental accommodations: We allow full refunds for cancellations 7 days prior to your arrival date for daily and weekly reservations.
Daily and weekly reservations: for cancellations received less than the required notice period prior to arrival, your deposit will be forfeited up to one night rack rate.
Campground Services & Information
Low Voltage Issues: Low voltage conditions occur throughout the campground especially during high usage or hot/freezing weather conditions. Low voltage can damage electrical equipment so please use caution. We recommend the use of power surge protectors. At times we experience outages, please let a ranger know if your power is out. There are many things you can do to help the situation:
1. Convert appliances that run on both electric/propane to run on propane. i.e. Hot water tanks and refrigerators.
2. Run air conditioners/heaters only as needed.
3. Turn off air conditioners/heaters when away from your RV.
Please be aware that not all of our sites are 30amp full service. A camper may get one of our non-sewer sites or 15amp sites.
Lindell Beach, BC

60°F
Sat

62
Sun

80
Mon

83
Tue

74
Wed

70

Lindell Beach, BC

60°F
Sat

62
Sun

80
Mon

83
Tue

74
Wed

70

Enjoy year-round camping in the great outdoors at Thousand Trails' network of campgrounds, with spacious campsites, hiking trails, fishing, and family fun.
Loading