Lake Minden RV Campground in California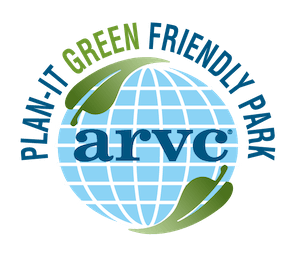 Local attractions and fun things to do are never scarce at beautiful Lake Minden. Located on the grassy plains of the Sacramento Valley, Lake Minden RV Campground provides endless recreation and adventure. Fish, boat or just enjoy the water on our private 41-acre lake, where fishing for catfish and largemouth bass is a year-round pastime. Hiking, picnicking, attending local festivals and enjoying the wildlife are also popular at Lake Minden RV Campground, as the California scenery creates the perfect backdrop for many outdoor activities.

Our central location close to major cities makes for a convenient weekend getaway or a week-long retreat. While we are open year-round, outgoing adventure-seekers will especially enjoy our April through October season. This is our most active time and the campground will be bustling with guests and tons of things to do!

Book your next trip at Lake Minden RV Campground. Our relaxing atmosphere paired with a friendly staff is bound to create a memorable vacation.


Amenities
Clubhouse

Fishing

Creek / Lake / Canal / River / Ocean Frontage

RV Storage

Pets Welcome

Restaurant

Mini Golf

Restroom/Shower Facilities

Laundry Facilities

Picnic/BBQ Area

Playground

Volleyball

Basketball

Horseshoes

Billiards/Game Room

Library

Dog Park

Satellite TV

Softball
Activities
At Lake Minden RV Resort, we offer plenty of activities to keep you busy during your stay. With so much to choose from, there is bound to be a special activity for everyone. Be sure to check out the events and activities page to find out what activities are being offered during your visit.
Activities Director
Bingo/Card Playing
Kids Activities
Planned Activities
Volleyball
Arts & Crafts
Children's Playground
Creative arts and crafts classes and projects
Mini Golf
Weekly Potlucks
General Policies & Information
Policies & General Information
Check-in/Check-out & Hours
Rental check-in: 4 p.m.
Rental check-out: 11 a.m.
Campsite check-in: 12 noon
Campsite check-out: 12 noon
No check-ins after 10 p.m.
Welcome Center: Fri-Mon 9 a.m. - 5 p.m., Tue - Thu 12 p.m. - 5 p.m.
Lodge: Fri - Sun 9 a.m. - 5 p.m., Mon - Thu 9 a.m. - 5 p.m. (Summer hours may vary)
Upon check-in you may be asked to provide a valid ID, and a certificate of insurance and registration for your camper. Members should also have their membership card on hand.
Guests aged 23 years and under at the time of check-in are considered children.
A completed Reservations for Minors form is required for all unaccompanied minors. To download the form, from here: http://www.rvonthego.com/images/PDF/Reservations-For-Minors061917.pdf.
Two-hour early check-in for your reservation may be available for $30. Please contact the management office, in advance of your arrival, to inquire about availability.
Two-hour late check-out for your reservation may be available for $30. Please contact the management office, in advance of your arrival, to inquire about availability.
Pet Policy
Pets are welcome.
Rental Pet Policy: Pets are welcome. For those who camp with pets, there is a pet fee of $10 per pet per night for our pet-friendly rental units. The fee may vary at select properties. Service animals are not pets. The Company complies with the Americans with Disabilities Act (ADA) and state/local laws regarding service animals. Service animals may accompany a disabled person without any proof of disability or certification for the service animal. Guests traveling with a service animal will not be charged a pet fee. Charges may be incurred, however, should a service animal damage the rental unit.
Reservation & Payment Policies
Your credit card will be charged Itinerary Total prior to arrival, up to a maximum deposit of one night rack rate. Any remaining balance is due prior to arrival.
Prices and site type are subject to availability.
The rates displayed do not include any applicable service fees or charges for optional incidentals.
RV sites and lodging typically accommodate four guests. A guest fee is added per day to the reservation rate for each additional guest over four.
For late arrival arrangements, please contact our Reservation Department at (877) 864-2728.
Cancellation Refund Policy
RV campsites: We allow full refunds for cancellations up to 2 days prior to your arrival date for daily and weekly reservations.
Rental accommodations: We allow full refunds for cancellations 7 days prior to your arrival date for daily and weekly reservations.
Daily and weekly reservations: for cancellations received less than the required notice period prior to arrival, your deposit will be forfeited up to one night rack rate.
Campground Services & Information
We have changed the check-in location. Check-in no longer happens at the ranger station. Instead guests must now check-in at the welcome center.
Enjoy year-round camping in the great outdoors at Thousand Trails' network of campgrounds, with spacious campsites, hiking trails, fishing, and family fun.
Loading Signup for Special Offers, Discounts and More!