RV Camp in California Wilderness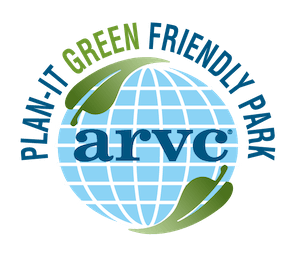 Breathtaking views of the California wilderness await you at Lake of the Springs. Situated on 950 acres in the foothills of the Sierra Mountains, Lake of the Springs RV Campground is known for being one of the top RV campgrounds in California. Go fishing, swimming or boating on the 120-acre private lake. For guests without a boat, patio boats are available for rent - large enough for the whole family to enjoy a day on the water. Panning for gold, viewing wildlife, tennis and swimming in our pool are other popular activities at Lake of the Springs.

The great outdoors have never looked so good. Make Lake of the Springs RV Campground your home away from home. Book your vacation today. We promise you won't regret it!
Amenities
Clubhouse

Shuffleboard

Swimming Pool

Fishing

Creek / Lake / Canal / River / Ocean Frontage

WiFi

RV Storage

Pets Welcome

Restaurant

Store

Nature / Hiking Trails

Mini Golf

Restroom/Shower Facilities

Laundry Facilities

Boat Docks/Marina

Boat Ramp

Picnic/BBQ Area

Playground

Volleyball

Basketball

Horseshoes

Tennis Courts

Ballroom/Banquet Hall

Billiards/Game Room

Library

Pickleball

Dog Park

Softball
Activities
Whether you're planning a retreat for the whole family, a group of friends or a getaway for two, there's no shortage of unique activities to explore at Lake of the Springs RV Resort. Plan activities upon arrival or visit this page before your departure to plan ahead. Looking for more? Our friendly staff can fill you in on all of the great ways to make your stay a memorable experience.
Activities Coordinator
Arts & Crafts
Bingo/Card Playing
Church Service
E-Mail Access/central modem connection
Line, Country Western and Swing Dance Lessons
Mini Golf
Potlucks
Volleyball
Activities Director
Beach Fishing
Children's Playground
Dancing
Kids Activities
Live Entertainment
Planned Activities
Red Hat Society
General Policies & Information
Policies & General Information
Check-in/Check-out & Hours
Campsite check-in: 12 noon
Campsite check-out: 12 Noon
Rental check-in: 4 p.m.
Rental check-out: 11 a.m.
Business office: 8 a.m. - 5 p.m.
Ranger station: Mon - Thu, 9 a.m. - 5 p.m.; Fri - Sat: 9 a.m. - 6 p.m.
Quiet hours: 10 p.m. - 7 a.m.
Boat Dock Hours: Thu - Sun, 9 a.m. - 5 p.m.
Last Boat Rental: 3 p.m.
Pool Closed: November 1st - April 30th
Upon check-in you may be asked to provide a valid ID and a certificate of insurance and registration for your camper. Members should also have their membership card on hand.
A completed Reservations for Minors form is required for all unaccompanied minors. Download the form here: http://www.rvonthego.com/images/PDF/Reservations-For-Minors061917.pdf
Two-hour early check-in for your reservation may be available for $30. Please contact the management office, in advance of your arrival, to inquire about availability.
Two-hour late check-out for your reservation may be available for $30. Please contact the management office, in advance of your arrival, to inquire about availability.
After Hours Arrival
If your plans change and you need to arrive outside of normal business hours, please refer to your confirmed reservation information.
Reservations & Payment Policy
Your credit card will be charged Itinerary Total prior to arrival, up to a maximum deposit of one night rack rate. Any remaining balance is due prior to arrival.
Prices and site type are subject to availability.
The rates displayed do not include any applicable service fees or charges for optional incidentals.
By using a credit card for a deposit, guarantee or payment, you agree to the following: I authorize MHC Property Management L.P. to charge any expenses incurred during my stay to that credit card or apply funds you have on deposit with MHC Property Management L.P. against what I owe.
Sites and locations are not guaranteed.
RV sites and lodging typically accommodate four guests. A guest fee is added per day to the reservation rate for each additional guest over four.
Cancellation & Refund Policy
RV campsites: We allow full refunds for cancellations up to 2 days prior to your arrival date for daily and weekly reservations.
Rental accommodations: We allow full refunds for cancellations 7 days prior to your arrival date for daily and weekly reservations.
Daily and weekly reservations:for cancellations received less than the required notice period prior to arrival, your deposit will be forfeited up to one night rack rate.
Pet Policy
Pets welcome.
Please clean up after pets. Do not leave unattended on camping site.
Rental Pet Policy: Pets are welcome. For those who camp with pets, there is a pet fee of $10 per pet per night for our pet-friendly rental units. The fee may vary at select properties. Service animals are not pets. The Company complies with the Americans with Disabilities Act (ADA) and state/local laws regarding service animals. Service animals may accompany a disabled person without any proof of disability or certification for the service animal. Guests traveling with a service animal will not be charged a pet fee. Charges may be incurred, however, should a service animal damage the rental unit.
Campground Services & Information
WiFi is available at the Lodge only. Not available at camping sites.
Cable TV: No, cable is not offered at this time.
Honey Wagon: Yes, paid in advance. Regular: $40/Emergency: $60
Propane: Yes, available every Tuesday (9 a.m. – 11 a.m.) available at Trading Post every Saturday (9 a.m. – 11 a.m.). Please visit our front desk or call (530) 692-3214 for rates.
Electric Golf Carts only. Licensed driver required.
Golf Cart Rentals: We do not offer golf cart rentals currently.
Fishing License: Required. Can be purchased online.
Horseback Riding: We do not offer horseback riding currently.
Tow Trailer Rules: If customers are towing a boat, ATV trailer, or cargo trailer, etc. they are required to park them in the main parking lot, located at the bottom of lodge hill. Tow trailers are NOT allowed on RV sites. If you are traveling with additional tow equipment, parking is available at the main parking lot.
Tent Camping: Sites without power are in Sections I and D and are approximately 1 mile from all the amenities in the park.
Sites are not pre-assigned and are first come, first served.
Maximum of six (6) persons per site. More than six (6) persons will require rental of an additional site.
Thousand Trails Member Policies
Members are allowed two (2) passenger vehicles. Each vehicle must be driven by a card-carrying member. Extra vehicles are charged $10 for the car and driver.
RV Storage available at $61/month.
Visitor Park Pass: Guests visiting a member are subject to a $10 fee.
Enjoy year-round camping in the great outdoors at Thousand Trails' network of campgrounds, with spacious campsites, hiking trails, fishing, and family fun.
Loading Signup for Special Offers, Discounts and More!