SF Bay Area RV campground overlooking the Pacific Ocean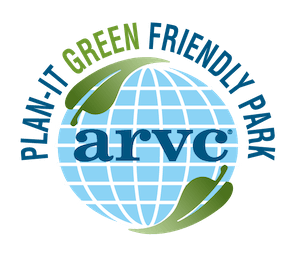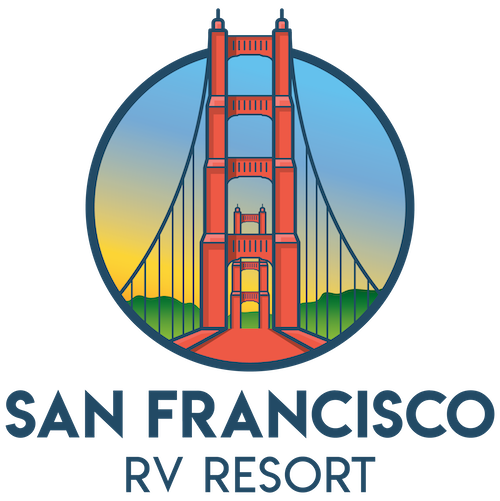 Just 15 miles from the Golden Gate Bridge, Half Moon Bay, Fisherman's Wharf, Alcatraz, and many of the SF Bay area's other favorites, San Francisco RV Resort's great location can't be beat!

San Francisco RV Resort is situated on a 60ft bluff overlooking the Pacific Ocean with amazing sunset views. The Pacific Ocean is ideal for surfers, tide-pool adventurers, and loungers alike!

At this oceanside SF Bay area RV campground, our knowledgeable staff is eager to make your stay as comfortable and enjoyable as possible. Whether you would like help getting settled or want advice about planning a day-trip, San Francisco RV Resort is at your service.
Amenities
Pets Welcome

Restroom/Shower Facilities

Laundry Facilities

Picnic/BBQ Area

WiFi Hotspot

WiFi Hotspot $$
Location
Resort News
Pardon Our Dust - San Francisco Pool & Spa Temporarily Closed
We're pleased to share that we are renovating our swimming pool and whirlpool spa facilities. During the remodeling process, these amenities are closed. We look forward to the completion of these projects in mid-2024.
General Policies & Information
General Policies & Information
Policies subject to change without notice.
Check-in/Check-out & Hours
Check-in: 12 noon
Check-out: 11 a.m.
Business Office Hours: 9 a.m. - 5 p.m.
A completed Reservations for Minors form is required for all unaccompanied minors. Download the form here: http://www.rvonthego.com/images/PDF/Reservations-For-Minors061917.pdf.
Two-hour early check-in for your reservation may be available for $30. Please contact the management office, in advance of your arrival, to inquire about availability.
Two-hour late check-out for your reservation may be available for $30. Please contact the management office, in advance of your arrival, to inquire about availability.
After Hours Arrival
If your plans change and you need to arrive outside of normal business hours, please refer to your confirmed reservation information. Or, contact or message our call center at (650) 206-7323 prior to arrival to make late arrival arrangements.
Reservations & Payments
Your credit card will be charged Itinerary Total prior to arrival, up to a maximum deposit of one night rack rate. Any remaining balance is due prior to arrival.
Prices and site type are subject to availability.
The rates displayed do not include any applicable service fees or charges for optional incidentals.
RV sites and lodging typically accommodate four guests. A guest fee is added per day to the reservation rate for each additional guest over four.
To make changes to your reservation, please call our Reservation Department at (877) 864-2728 and specify that you booked your reservation online.
If I used a credit card for a deposit, guarantee or payment, I authorize MHC Property Management L.P. to charge any expenses incurred during my stay to that credit card or apply funds you have on deposit with us against what I owe.
Cancellations & Refunds
In the case of multiple sites booked, cancellation penalties apply to each site that is cancelled or changed.
No refunds will be issued for early check-out.
If the cancellation fee is greater than the deposit received, the guest is required to pay the difference.
Extended stays (28 days or longer): The deposit is non-refundable at any time.
Pet Policy
Campground Services & Information
Please be advised: while our beach access trail is not available for use due to cliff erosion, there is a nearby City of Pacifica public walking trail that guests can use to access the beach.
Free WiFi hotspot located in the office. Additional WiFi available at the site for a fee.
We do not allow tent camping. Please do not bring tents or truck camper shells to the resort when you camp.
Due to size restrictions only motorhomes are permitted on Premium Inland sites.
Our sites accommodate smaller rigs up to 45' motorhomes.
The main office does not accept guests' packages and mail; packages will be returned to the sender. If a package is received and accepted, a $10.00 Mailbox Fee per package will be applied to your reservation. We encourage you to use an Amazon Locker or contact our local Post Office.
Pacifica, CA

47°F
Tue

59
Wed

59
Thu

59
Fri

60
Sat

61
Pacifica, CA

47°F
Tue

59
Wed

59
Thu

59
Fri

60
Sat

61
Whether it's just for a weekend or for the whole season, these top campgrounds have it all – from unique accommodations to family friendly activities to scenic locations.
Loading Signup for Special Offers, Discounts and More!