Lake Gaston RV Campground in North Carolina
Woods, water and endless activities await you at this beautiful RV campground in North Carolina. Surrounded by the natural beauty of the North Carolina countryside, we're confident you will find everything you need for an enjoyable lakeside vacation. Lake Gaston RV Campground offers guests world-class fishing, boating, swimming and relaxing days in the sun. Off-site activities aren't far - with the Museum of Life and Science, antique shopping and outlets close by.

Rediscover nature with Lake Gaston RV Campground. The woods and shores offer endless opportunity for fun with family and friends.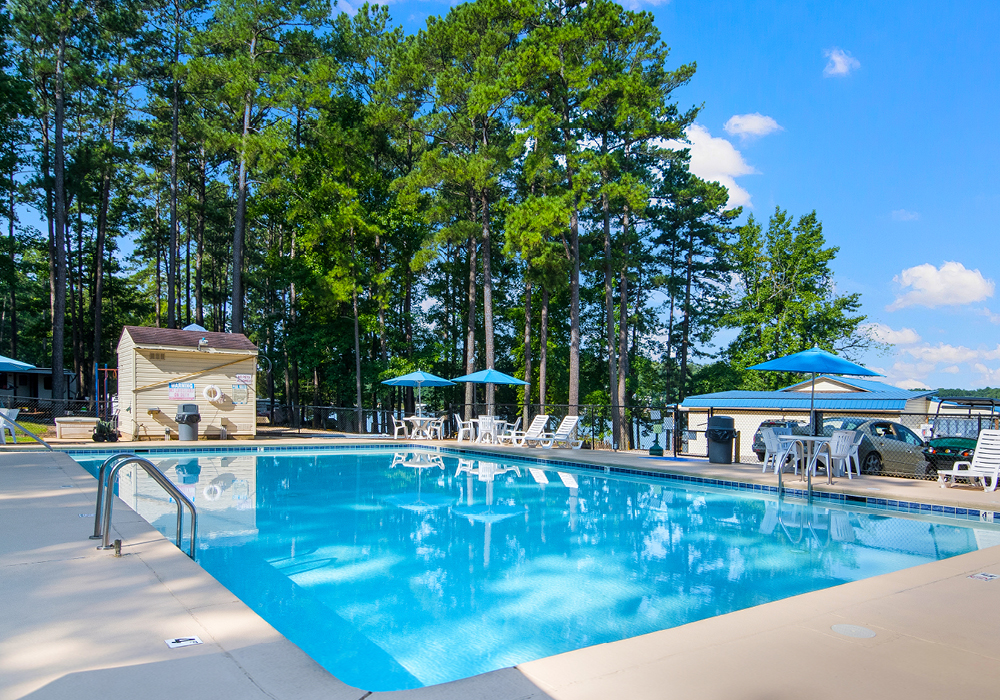 Amenities
Shuffleboard

Swimming Pool

Fishing

Creek / Lake / Canal / River / Ocean Frontage

RV Storage

Pets Welcome

Restaurant

Store

Nature / Hiking Trails

Mini Golf

Restroom/Shower Facilities

Laundry Facilities

Boat Docks/Marina

Boat Ramp

Picnic/BBQ Area

Playground

Volleyball

Basketball

Horseshoes

Library

WiFi Hotspot
Activities
Whether you're planning a retreat for the whole family, a group of friends or a getaway for two, there's no shortage of unique activities to explore at Lake Gaston RV & Camping Resort. Plan activities upon arrival or visit this page before your departure to plan ahead. Looking for more? Our friendly staff can fill you in on all of the great ways to make your stay a memorable experience.
Activities Center
Arts & Crafts
Church Service
Kids Activities
DJs
Planned Activities
Tournaments
Volleyball
Sand Badminton
Bingo/Card Playing
Children's Playground
Dancing
Mini Golf
Potlucks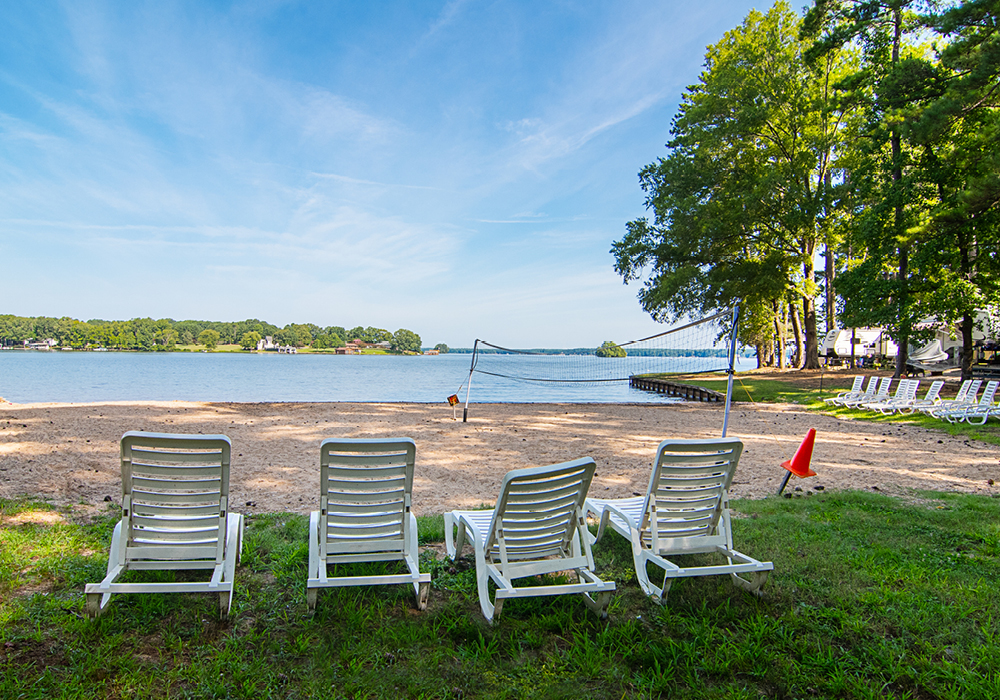 Upcoming Events
Happy Halloween

10/27/2023 – 10/28/2023

The Ghouls are awaiting the arrival of all ages. Kick off the spooky weekend on Friday Karaoke! Come out for a scary good time as the sun sets at Lake Gaston! You never know what might be lurking about!!! Join us later in the evening for the most Spooktacular DJ Dance!
Ways to Stay
General Policies & Information
General Policies & Information
Check-in/Check-out & hours
Check-in: 12 noon
Check-out: 12 noon
Upon check-in you may be asked to provide a valid ID, and a certificate of insurance and registration for your camper. Members should also have their membership card on hand.
Minimum check-in age is 21 years.
Two-hour early check-in for your reservation may be available for $30. Please contact the management office, in advance of your arrival, to inquire about availability.
Two-hour late check-out for your reservation may be available for $30. Please contact the management office, in advance of your arrival, to inquire about availability.
Pet Policy
Pets are permitted at the resort and must be kept on a leash. Pets are not permitted in buildings, pavilion, or pool, and most lake areas. There is a designated beach/lake area where pets are permitted to play/swim. Pets must not be left unattended and must be accompanied by owner when leaving a campsite or camper. Please clean up after your pets.
Rental Pet Policy: Pets are welcome. For those who camp with pets, there is a pet fee of $10 per pet per night for our pet-friendly rental units. The fee may vary at select properties. Service animals are not pets. The Company complies with the Americans with Disabilities Act (ADA) and state/local laws regarding service animals. Service animals may accompany a disabled person without any proof of disability or certification for the service animal. Guests traveling with a service animal will not be charged a pet fee. Charges may be incurred, however, should a service animal damage the rental unit.
After Hours Arrival
Guests must arrive by 11 p.m. Guests arriving after 11 p.m. will not be able to check-in. You may park in front of the campground and await the ranger's arrival in the morning.
Reservation & Payment Policies
Your credit card will be charged Itinerary Total prior to arrival, up to a maximum deposit of one night rack rate. Any remaining balance will be due on arrival.
Prices and site type are subject to availability.
The rates displayed do not include any applicable service fees or charges for optional incidentals.
RV sites and lodging typically accommodate four guests. A guest fee is added per day to the reservation rate for each additional guest over four.
By using a credit card for a deposit, guarantee or payment, you authorize MHC Property Management L.P. to charge any expenses incurred during your stay to that credit card or apply funds you have on deposit with MHC Property Management L.P. against what you owe.
Cancellation Policies
RV campsites: We allow full refunds for cancellations up to 2 days prior to your arrival date for daily and weekly reservations.
Rental accommodations: We allow full refunds for cancellations 7 days prior to your arrival date for daily and weekly reservations.
Daily and weekly reservations: For cancellations received less than the required notice period prior to arrival, your deposit will be forfeited up to one night rack rate.
Campground Services & Information
All sites are first-come, first-serve. The maximum RV length is 38'. Campsites are heavily wooded with limited pull-thrus and full hook-ups.
Honeywagon service is available for a nominal charge 3 times per week. Sign up is required the day before and the service is not available on your day of arrival or your day of departure.
All boat slips must be reserved in person upon arrival, and are also first-come, first-serve basis.
Only members are allowed to use golf carts at Lake Gaston. All golf carts must be registered at time of arrival. Drivers must have proof of insurance. Only electric carts are permitted at the resort.
Free WiFi hotspot located at the members' lounge.
Visitors: Members may have a maximum of 10 people per site. Member must pre-register all visitors at the Trading Post or Office. Visitors who do not arrive with the member will be charged $5 vehicle fee per day and be given a car pass.
Littleton, NC

75°F
Tue

80
Wed

79
Thu

78
Fri

77
Sat

68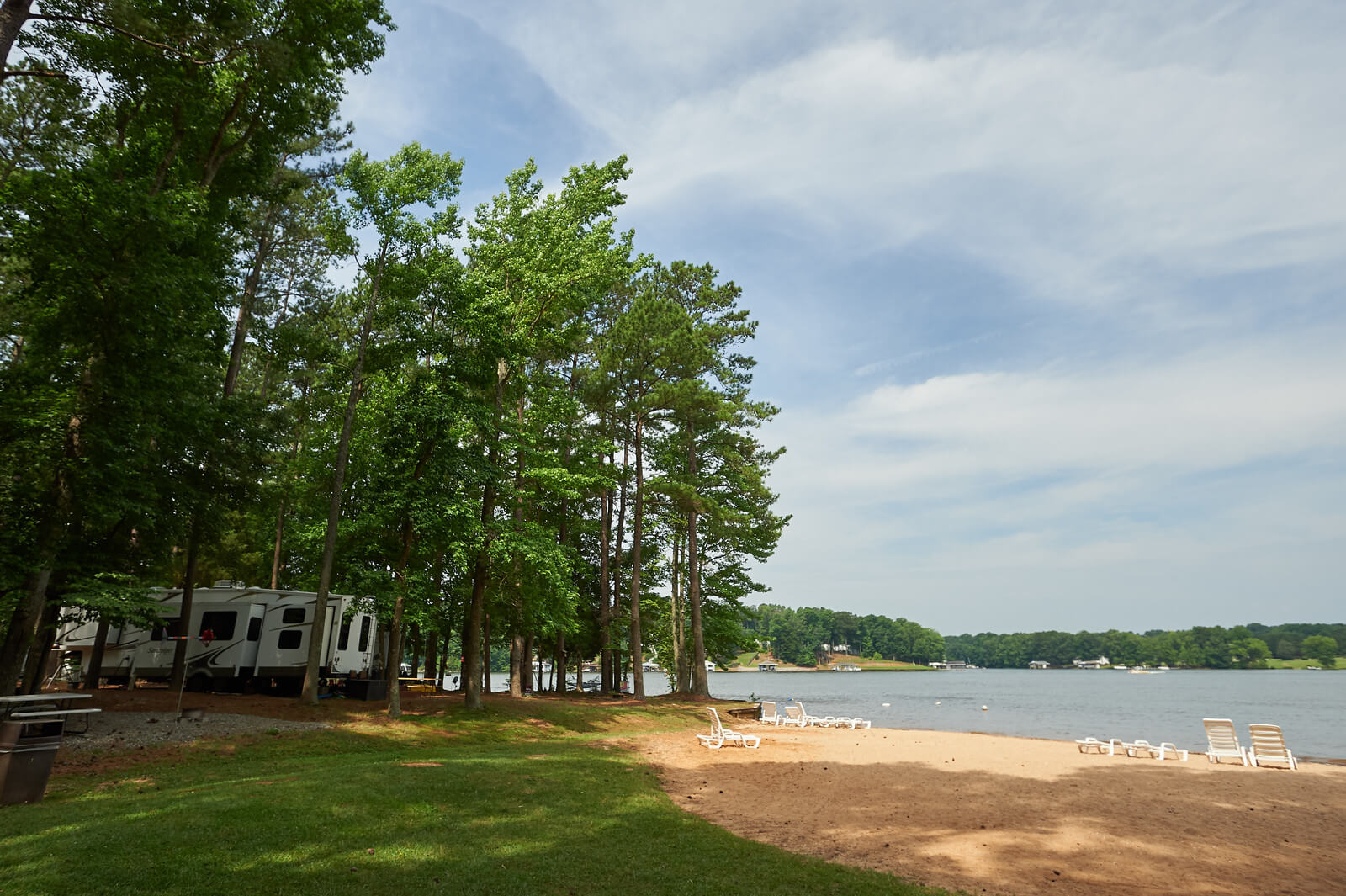 Littleton, NC

75°F
Tue

80
Wed

79
Thu

78
Fri

77
Sat

68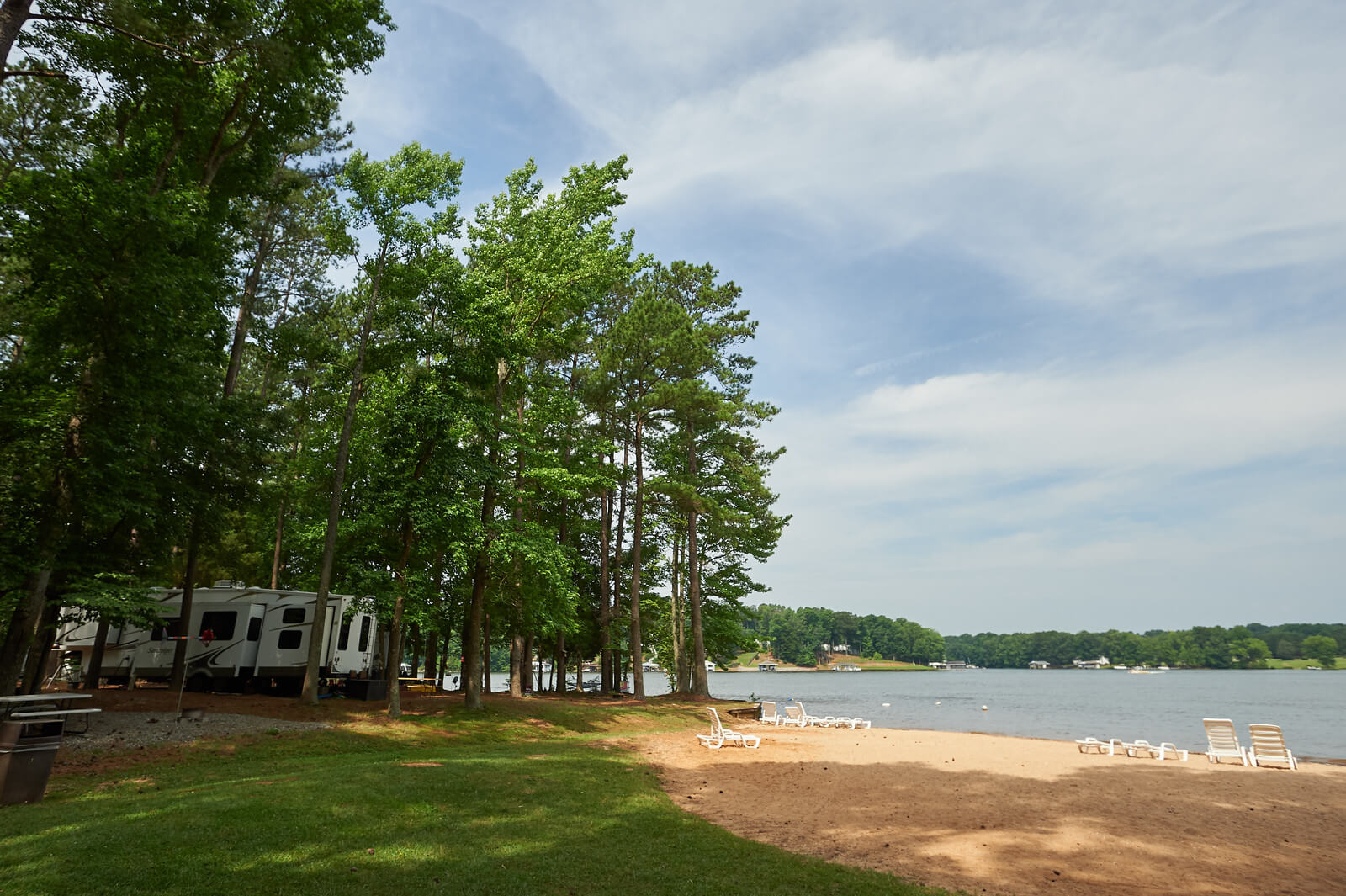 Enjoy year-round camping in the great outdoors at Thousand Trails' network of campgrounds, with spacious campsites, hiking trails, fishing, and family fun.
Loading Signup for Special Offers, Discounts and More!