A fun-filled RV campground in the Poconos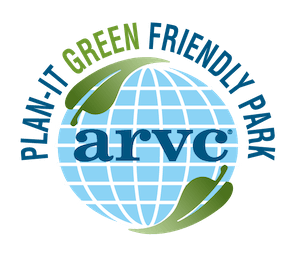 Make Scotrun RV Campground your one-stop destination for family fun. From shopping, skiing, water parks and more, this mountain campground has a host of activities and amenities to enjoy. Located in the beautiful Pocono Mountains of Pennsylvania, Scotrun RV Campground boasts exciting attractions like Mt. Airy Casino, Camelback Ski Mountain, Camelbeach Water Park and The Crossings Premium Outlet Mall just 10 minutes away.

Stay on site to take advantage of a variety of planned activities plus amenities like mini golf, fishing and basketball. Our swimming pool complex is a popular place to relax and splash about, while our beautiful lake is available for fishing or just enjoying the scenery. Either stop by during a cross country trip or make Scotrun RV Campground in the Poconos your camping headquarters. We look forward to making your trip one to remember.

Amenities
Clubhouse

Shuffleboard

Swimming Pool

Fishing

Pets Welcome

Store

Nature / Hiking Trails

Mini Golf

Restroom/Shower Facilities

Laundry Facilities

Waterfront sites

Picnic/BBQ Area

Playground

Basketball

Billiards/Game Room

Cable TV $$
Activities
Whether you're planning a retreat for the whole family, a group of friends or a getaway for two, there's no shortage of unique activities to explore at Scotrun RV Resort. Plan activities upon arrival or visit this page before your departure to plan ahead. Looking for more? Our friendly staff can fill you in on all of the great ways to make your stay a memorable experience.
Activities Center
Activities Director
Arts & Crafts
Ceramics - Wood Carving
Children's Playground
Kids Activities
Lawn Bowling
Mini Golf
Planned Activities
Tournaments
Volleyball
Ways to Stay
Resort News
Scotrun Schedule
Please be aware that activities, the arcade, or late check-ins are not available after the times noted below:
Monday - Thursday: 5 p.m.
Friday and Saturday: 9 p.m.
Sunday: 2 p.m.
General Policies & Information
General Policies & Information
Rental check-in: 4 p.m.
Rental check-out: 11 a.m.
Campsite check-in: 12 noon
Campsite check-out: 12 noon
Upon check-in you may be asked to provide a valid ID, and a certificate of insurance and registration for your camper. Members should also have their membership card on hand.
Minimum check-in age is 21 years.
Two-hour early check-in for your reservation may be available for $30. Please contact the management office, in advance of your arrival, to inquire about availability.
Two-hour late check-out for your reservation may be available for $30. Please contact the management office, in advance of your arrival, to inquire about availability.
After Hours Arrival
For late arrival arrangements, please contact our Reservation Department at (570) 629-0620.
Reservations & Payments
Your credit card will be charged Itinerary Total prior to arrival, up to a maximum deposit of

one night rack rate

. Any remaining balance is due prior to arrival.
Prices and site type are subject to availability.
The rates displayed do not include any applicable service fees or charges for optional incidentals.
RV sites and lodging typically accommodate four guests. A guest fee is added per day to the reservation rate for each additional guest over four.
Cancellations & Refunds
RV campsites: We allow full refunds for cancellations up to 2 days prior to your arrival date for daily and weekly reservations.

No refunds will be issued for early check-out.

Rental accommodations: We allow full refunds for cancellations 7 days prior to your arrival date for daily and weekly reservations.
Daily and weekly reservations: for cancellations received less than the required notice period prior to arrival, your deposit will be forfeited up to

one night rack rate

.
Pet Policy
Pets are allowed at the Resort.
Rental Pet Policy: Pets are welcome. For those who camp with pets, there is a pet fee of $10 per pet per night for our pet-friendly rental units. The fee may vary at select properties. Service animals are not pets. The Company complies with the Americans with Disabilities Act (ADA) and state/local laws regarding service animals. Service animals may accompany a disabled person without any proof of disability or certification for the service animal. Guests traveling with a service animal will not be charged a pet fee. Charges may be incurred, however, should a service animal damage the rental unit.
Campground Services & Information
Mailing Address: P.O. Box 428, Route 611, Scotrun, PA 18355
Enjoy year-round camping in the great outdoors at Thousand Trails' network of campgrounds, with spacious campsites, hiking trails, fishing, and family fun.
Loading Signup for Special Offers, Discounts and More!