Dallas RV campground on the shores of scenic Lake Bridgeport
Conveniently located just one hour from Dallas-Fort Worth, Bay Landing RV Campground offers lakefront campsites and rental cabins that are perfect for any vacationer. Situated amid stunning scenery along the shores of Lake Bridgeport, Bay Landing provides access to one of the prettiest lakes in Texas. Whether you're looking for an action-packed trip filled with fishing, swimming and boating or a relaxing getaway lounging along our shores, the friendly staff at Bay Landing is dedicated to helping you take full advantage of the facilities, amenities and activities found at this beautiful Dallas RV campground.

We are confident our RV campground is your one-stop destination for the perfect retreat. Area attractions within 45 minutes of the campground include Texas Motor Speedway, WindStar Casino, Billy Bob's, Fort Richardson State Park and the Fort Worth Stockyards.

Bay Landing RV Campground offers visitors the trip of a lifetime. Make a Bay Landing camping trip an annual tradition.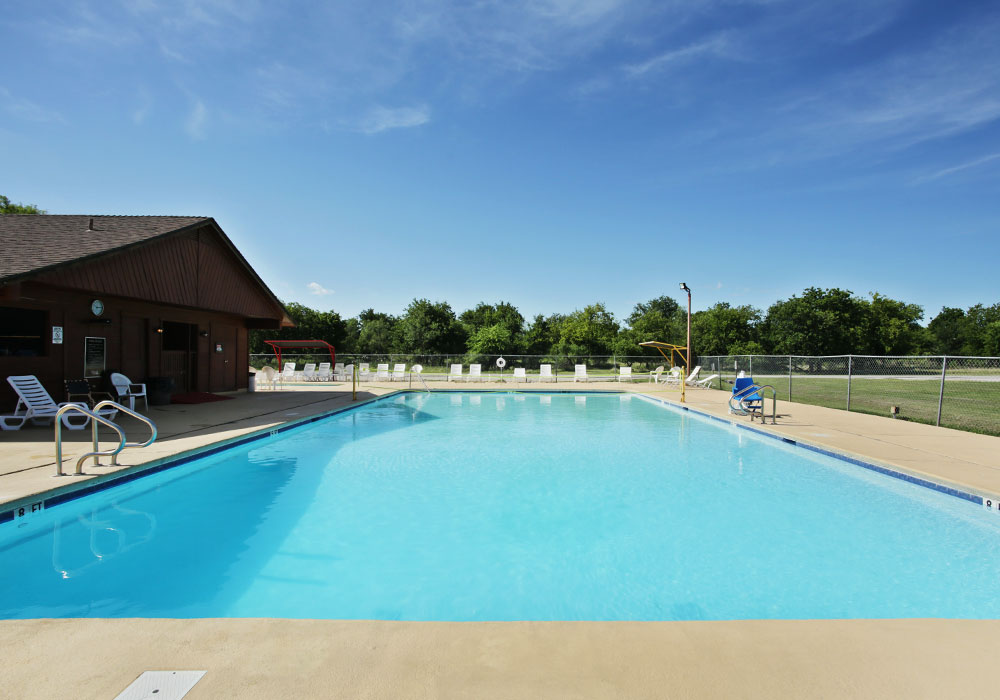 Amenities
Clubhouse

Bike Trails

Shuffleboard

Swimming Pool

Whirlpool/Spa/Hot Tub

Fishing

Creek / Lake / Canal / River / Ocean Frontage

WiFi

RV Storage

Pets Welcome

Restaurant

Nature / Hiking Trails

Mini Golf

Restroom/Shower Facilities

Laundry Facilities

Boat Ramp

Waterfront sites

Boat Rental

Bike Rental

Picnic/BBQ Area

Playground

Volleyball

Basketball

Horseshoes

Billiards/Game Room

Library

Business Center

Pickleball

Dog Park

Cable TV

Satellite TV

Softball
Activities
Whether you're planning a retreat for the whole family, a group of friends or a getaway for two, there's no shortage of unique activities to explore at Bay Landing RV Campground. Plan activities upon arrival or visit this page before your departure to plan ahead. Looking for more? Our friendly staff can fill you in on all of the great ways to make your stay a memorable experience.
Activities Center
Activities Director
Arts & Crafts
Beach Fishing
Bingo/Card Playing
Children's Playground
Childrens Programs - Fee
Dancing
Hiking Club
Live Entertainment
Mini Golf
Tournaments
Western Line Dance classes
Ice Cream Socials
Hayrides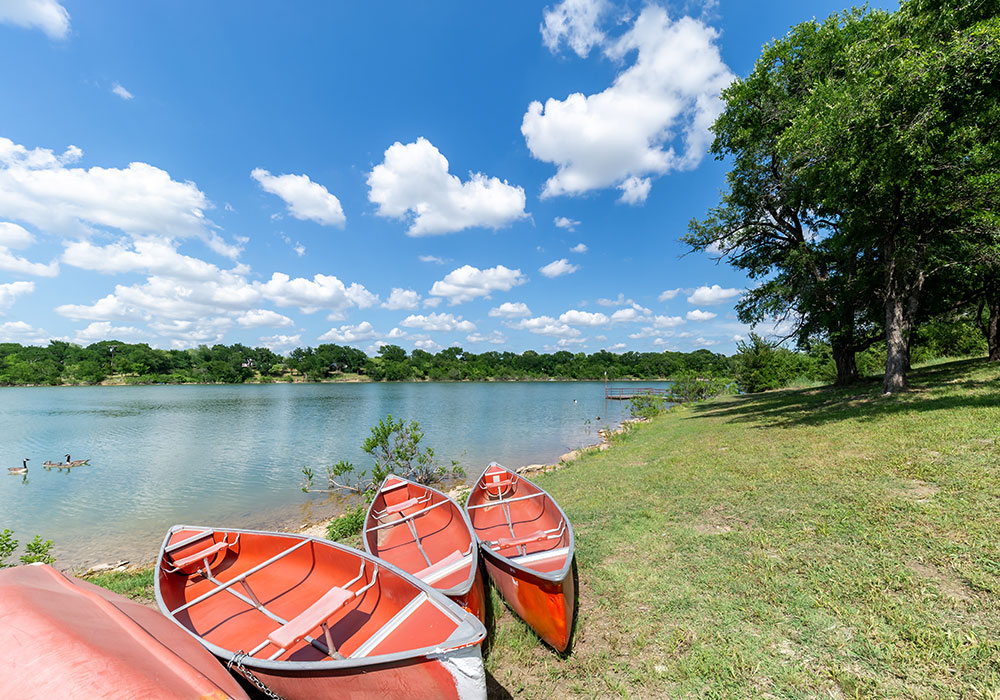 General Policies & Information
Cancellation Policy
*Additional rules may apply.
After Hours Arrival
For late arrival arrangements, please contact our Reservation Department at (877) 864-2728
Age Requirement
Minimum age to check-in: 21.
Guests and under are considered children.
Pet Policy
Leashed pets are always welcome on the property, but may not be allowed in specific rentals.
General Policies & Information
Check-in/Check-out & Hours
Check-in: 12 noon
Check-out: 12 noon
Rentals Check-in: 4 p.m.
Rentals Check-out: 11 a.m.
Upon check-in you may be asked to provide a valid ID, and a certificate of insurance and registration for your camper. Members should also have their membership card on hand.
Minimum check-in age is

21

years.
Pet Policy
Leashed pets are always welcome on the property, but may not be allowed in specific rentals.

We do not allow pets in some accommodation types; however, we do allow service animals and a service animal may have stayed in a rental.
After Hours Check-in
The rates displayed do not include any applicable service fees or charges for optional incidentals.

For late arrival arrangements, please contact our Reservation Department at (877) 864-2728

During the winter off-season, late check-ins after 9 p.m. must call (940) 683-3016 prior to arrival.
To make changes to your reservation please call our Reservation Department at (877) 864-2728 and specify that you booked your reservation online.
Reservation & Payment Policies
Your credit card will be charged one night rack rate prior to arrival.
Balance due on reservation start date.
Prices and site type are subject to availability.
A $100 refundable security deposit on a major credit card is required upon check in of your rental unit. You are responsible for damages to the unit and its contents as well as to the cleanliness of the unit.
If any items require repair or replacement, or if excess cleaning is required, the security deposit will not be refunded and you may incur additional charges for replacement cost due to the nature of the damages.
If I used a credit card for a deposit, guarantee or payment, I authorize MHC Property Management L.P. to charge any expenses incurred during my stay to that credit card or apply funds you have on deposit with us against what I owe.
Cancellation and Refund Policy
RV campsites: We allow full refunds for cancellations up to 48 hours prior to your arrival date for daily and weekly reservations.

Rental accommodations: We allow full refunds for cancellations 7 days prior to your arrival date for daily and weekly reservations.

Daily and weekly reservations: for cancellations received less than the required notice period prior to arrival, your deposit will be forfeited up to $250.
Campground Information
All golf carts & recreational vehicles must register at the Ranger station. The cost will be $15 per year and is good at any Thousand Trails location. Drivers must have valid driver licence to drive on the park. No exceptions.
Our premium sites are 50amp electric. There are a limited number of 50 amp sites. They have an additional fee of $3.
Linens have been provided for your convenience. If used, a convenience fee of $15 will be applied to your stay. The fee can be prepaid at the time of check in. Linen packages include bedding and towels for 2 or 4 (depending on accommodations).
Two cars are allowed per site reserved. Additional cars will be charged $5 per car.
We do not promise any specific site for your reservation. All RV sites are first come, first served.
Enjoy year-round camping in the great outdoors at Thousand Trails' network of campgrounds, with spacious campsites, hiking trails, fishing, and family fun.
Loading