Discover the Ultimate Coastal Getaway at Oceanside RV Resort, Just North of San Diego!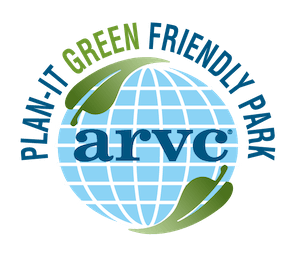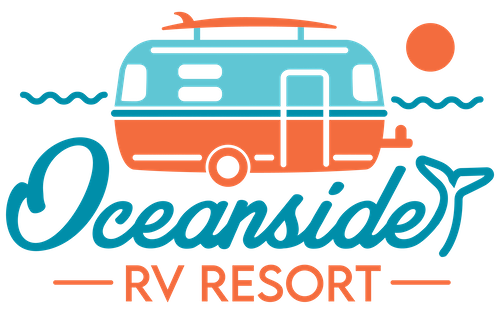 Experience the best of Southern California at Oceanside RV Resort, conveniently located just north of San Diego. Our stunning coastal resort offers the perfect blend of beach access, family-friendly amenities, and top-notch customer service to make your stay unforgettable.

Oceanside RV Resort is the ideal choice for tent camping and RV enthusiasts alike, with spacious sites, well-maintained facilities, and unbeatable access to the beach. Enjoy the convenience of San Diego's attractions while staying in a serene, relaxing atmosphere that allows you to recharge and unwind.

Our resort features a sparkling pool, enjoyable fire pit, and a fully-equipped BBQ area, perfect for family gatherings and making new memories. For the pet lovers, we provide dog bags and a charming dog park to ensure a comfortable stay for your furry friends too.

Guests rave about our clean and modern restrooms, powerful shower heads, and well-organized resort. With a little store on-site, you'll find everything you need for a stress-free stay, even if you're missing that crucial adapter for your RV.

Oceanside RV Resort is perfect for those who want to explore San Diego and its surrounding areas. With easy access to local transit, including train and bus services, you can effortlessly venture into the city or nearby coastal towns.

We take pride in our ongoing improvements and renovations, ensuring that your stay is nothing short of exceptional. Our friendly and accommodating staff is always ready to assist you, making sure you feel right at home.

Don't miss out on the opportunity to experience the ultimate coastal getaway at Oceanside RV Resort, just a short drive from San Diego. Book your stay today and create unforgettable memories with your loved ones!
Amenities
Clubhouse

Swimming Pool

Whirlpool/Spa/Hot Tub

WiFi

RV Storage

Store

Restroom/Shower Facilities

Laundry Facilities

Bike Rental

Picnic/BBQ Area

Billiards/Game Room

Dog Park
Activities
Mini Golf
Boogie Board Rentals
Pool Table
Arcade Games
Corn Hole
Kitchen Rental
General Policies & Information
General Policies & Information
Policies are subject to change without notice.
Check-in/Check-out & Hours
Check-In: 1 p.m.
Check-out: 11 a.m.
Welcome Center and Store: 9 a.m. - 5 p.m.
Heated Pool and Hot Tub: 9 a.m. - 10 p.m.
A completed Reservations for Minors form is required for all unaccompanied minors. Download the form here: http://www.rvonthego.com/images/PDF/Reservations-For-Minors061917.pdf.
Two-hour early check-in for your reservation may be available for $30. Please contact the management office, in advance of your arrival, to inquire about availability.
Two-hour late check-out for your reservation may be available for $30. Please contact the management office, in advance of your arrival, to inquire about availability.
After Hours Arrival
Please refer to the text message arrival instructions if your plans change and you need to arrive outside of regular business hours.
Reservations & Payments
Your credit card will be charged one night as a deposit to book your reservation. Two days before your arrival, the remaining itinerary balance will be charged to the same form of payment.
The rates displayed do not include any applicable service fees or charges for incidentals.
To make changes to your reservation, please call our Reservation Department at (877) 864-2728 and specify that you booked your reservation online.
A reservation guarantees the site type you selected or a more premium option, but not a specific site location. However, we will attempt to accommodate site requests when possible.
Stay requirements for Glamping Tent: two-night min/ten-night max.
Stay requirements for tent site: two-night min/ten-night max.
By using a credit card for a deposit, guarantee, or payment, you agree to the following: "If I used a credit card for a deposit, guarantee, or payment, I authorize MHC Property Management L.P. to charge any expenses incurred during my stay to that credit card or apply funds I have on deposit with MHC Property Management L.P. against what I owe."
RV sites and lodging typically accommodate four guests. A guest fee is added per day to the reservation rate for each additional guest over four.
Cancellations & Refunds
Cancellations & refunds apply only to reservation or per site booked.
No refunds will be issued for early check-out.
We allow full refunds for cancellations up to 24 hours before your arrival date for daily, weekly, and monthly reservations.
For cancellations received less than the required notice period, your deposit will be forfeited up to one night's retail rate.
Pet Policy
Pets are welcome free of charge. Exotic animals are not allowed at the resort nor are pets permitted in the Glamping Tents. Pets must be on a 6' leash and supervised at all times.
Please clean up after pets and properly dispose of all pet droppings in the applicable receptacle.
Campground Services & Information
Guest packages will be left outside the Welcome Center office from 9 am - 5 pm. The Resort is not liable for lost packages.
Packages that require signature and mail will not be accepted at the office. All will be returned to the sender.
Complimentary WiFi and cable TV is provided throughout the resort.
Guests may access on-site laundry rooms via the CSC mobile app.
Whether it's just for a weekend or for the whole season, these top campgrounds have it all – from unique accommodations to family friendly activities to scenic locations.
Loading Signup for Special Offers, Discounts and More!