Sierra Nevada RV campground with stocked trout lake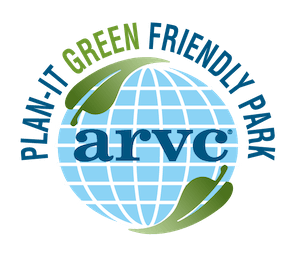 Visit Snowflower in the summer and experience outdoor adventure at its finest. You really can't go wrong with a trip to Snowflower RV Campground. Our beautiful, wooded campground offers some of the best outdoor recreation in California, no matter the season.

Snowflower RV Campground offers an equally exquisite getaway for summer visitors. We provide a variety of fun-filled activities for our guests including kayaking, swimming, biking, hiking and trout fishing. If R&R is what you seek, find peace and quiet on our sandy beach at the lake. You will find the breathtaking views of the Sierra Nevada Mountains to be quite relaxing indeed.
Amenities
Alpine Lodge

Lake Frontage

Docks/Boat Rentals

Shuffleboard

Swimming Pool

Fishing

RV Storage

Pets Welcome

Store

Nature / Hiking Trails

Restroom/Shower Facilities

Laundry Facilities

Waterfront sites

Playground

Basketball

Horseshoes

Tennis Courts

Pickleball

Satellite TV
Activities
Whether you're planning a retreat for the whole family, a group of friends or a getaway for two, there's no shortage of unique activities to explore at Snowflower RV Resort. Use this web-site to help you plan your stay with us or talk to our friendly staff at (530) 389-8241 to discover all of the great things to do while youre our guest at Snowflower.
Arts & Crafts Projects
Tahoe Trivia
Simon Says
Fishing in our Trout Stocked Lake
Movie Nights with Popcorn
Yoga
Staff Guided Nature Hikes
Self-Guided Nature Hikes
Board Games
S'mores by the Campfire
Harley's Cleanup Crew
Card Games
Resort News
Snowflower Store Hours
Monday - 9am - 4pm
Tuesday - Closed
Wednesday - 9am - 4pm
Thursday - 9am - 6pm
Friday - 9am - 6pm
Saturday - 9am - 6pm
Sunday - 9am - 4pm

Propane hours are as follows: Weds & Saturday 11am - 2pm only.
General Policies & Information
General Policies & Information
Policies subject to change without notice.
Check-in/Check-out & Hours
RV and Tent Check-in is at 12 noon
Rental Unit Check-in is at 4:00 p.m.
Campsite & Rental Check-out are at 11 a.m.
Store/Recreation Hours are Sunday - Thursday: 10 a.m. - 5 p.m., Friday – Saturday: 10 a.m. - 7 p.m.
Propane Hours: Wed, Sat: 11 a.m. - 2 p.m.
Upon check-in you may be asked to provide a valid ID, and a certificate of insurance and registration for your camper. Members should also have their membership card on hand.
For late arrival arrangements, please contact our Welcome Center at (530) 389-8241 before 4:30 pm.
Two-hour early check-in for your reservation may be available for $30. Please contact the management office, in advance of your arrival, to inquire about availability.
Two-hour late check-out for your reservation may be available for $30. Please contact the management office, in advance of your arrival, to inquire about availability.
Reservations & Payments
Your credit card will be charged one night rack rate prior to arrival.
To make changes to your reservation, please call us at (530) 389-8241 and specify that you booked your reservation online.
Prices and site types are subject to availability.
The rates displayed do not include any applicable service fees or charges for optional incidentals.
RV sites and lodging typically accommodate four guests. A guest fee is added per day to the reservation rate for each additional guest over four.
Cancellations & Refunds
No refunds will be issued for early check-out.
RV campsites: We allow full refunds for cancellations up to 2 days prior to your arrival date for daily and weekly reservations.
Rental accommodations: We allow full refunds for cancellations 7 days prior to your arrival date for daily and weekly reservations.
Daily and weekly reservations: For cancellations received less than the required notice period prior to arrival, your deposit will be forfeited up to one night rack rate.
Pet Policy
Pets are allowed but must be on-leash and supervised at all times as we have a population of bears in the area.
Only some of our cabins and yurts are pet friendly.
Rental Pet Policy: Pets are welcome. For those who camp with pets, there is a pet fee of $10 per pet per night for our pet-friendly rental units. The fee may vary at select properties. Service animals are not pets. The Company complies with the Americans with Disabilities Act (ADA) and state/local laws regarding service animals. Service animals may accompany a disabled person without any proof of disability or certification for the service animal. Guests traveling with a service animal will not be charged a pet fee. Charges may be incurred, however, should a service animal damage the rental unit.
Campground Services & Information
Wood fires are not allowed at Snowflower, including charcoal BBQs. Gas firepits are allowed, except for heightened periods of fire risk. Enclosed gas cooking devices are always allowed.
Site locations are not reserved, but our staff will assist you in finding a suitably sized site. Occasionally, during peak season, we will assign sites to relieve you of the burden of searching throughout the park for a site.
There is a $75 per person/per night surcharge for any additional person(s) in a rental over the maximum allowed. You will be charged if you have more people staying in the rental than it allows.
A community campfire is lit by staff, with s'mores, and on peak Fridays and Saturdays.
Enjoy year-round camping in the great outdoors at Thousand Trails' network of campgrounds, with spacious campsites, hiking trails, fishing, and family fun.
Loading Signup for Special Offers, Discounts and More!