New England treasure RV campground in Massachusetts
Reserve an easy-access campsite at Sturbridge RV Campground and experience the ultimate campground retreat. This quaint New England treasure is nestled upon 200 acres of woodlands and features lakeside sites and a host of resort-style amenities. Spend your day with activities or just relax and enjoy the company of family and friends.

The historic Old Sturbridge Village is a popular attraction among guests. Additionally, local activities such as shopping, dining and entertainment are easily accessible via major routes from all directions. Plan a trip to our RV campground in Massachusetts! Sturbridge RV Campground will surely becomes your favorite vacation destination.

Amenities
Clubhouse

Bike Trails

Fishing

Creek / Lake / Canal / River / Ocean Frontage

Pets Welcome

Store

Nature / Hiking Trails

Mini Golf

Restroom/Shower Facilities

Laundry Facilities

Boat Docks/Marina

Boat Rental

Picnic/BBQ Area

Playground

Volleyball

Horseshoes

Ballroom/Banquet Hall

Business Center

Bocci Ball
Activities
Whether you're planning a retreat for the whole family, a group of friends or a getaway for two, there's no shortage of unique activities to explore at Sturbridge RV Resort. Plan activities upon arrival or visit this page before your departure to plan ahead. Looking for more? Our friendly staff can fill you in on all of the great ways to make your stay a memorable experience.
Activities Center
Activities Director
Bocci Ball
Children's Playground
Jam Sessions
Live Entertainment
Planned Activities
Volleyball
Weekly Dances
Activities Coordinator
Beach Fishing
Card Room
Dance Hall with Stage
Kids Activities
Mini Golf
Potlucks
Volleyball Court
Sand Badminton
General Policies & Information
General Policies & Information
Announcement
Sturbridge Pool Closed for the Season: Due to some needed structural repairs, the campground swimming pool is closed for the remainder of the season. During the closure, the pond, beach and many other great amenities await you at Sturbridge RV Resort, including our brand-new kayaks and pedal boats, row boats, inflatable jump pad with water slide, mini golf, bocce, volleyball, two playgrounds, and horseshoes, as well as a full activity schedule throughout the season.
Check-in/Check-out & Hours
RV check-in: 12 noon
RV check-out: 11 a.m.
Rental check-in: 4 p.m.
Rental check-out: 11 a.m.
Upon check-in you may be asked to provide a valid ID, and a certificate of insurance and registration for your camper. Members should also have their membership card on hand.
Minimum check-in age is 18 years.
After Hours Check-in
Guests must arrive by 11 p.m. Guests arriving after 11 p.m. will not be able to check-in. You may park in front of the resort to wait until morning to check-in.
Reservations & Payments
By using for a deposit, guarantee or payment, you agree to the following: If I used a credit card for a deposit, guarantee or payment, I authorize MHC Property Management L.P. to charge any expenses incurred during my stay to that credit card or apply funds you have on deposit with MHC Property Management L.P. against what I owe.
Your credit card will be charged Itinerary Total prior to arrival, up to a maximum deposit of one night rack rate. Any remaining balance will be due on arrival.
Prices and site type are subject to availability.
The rates displayed do not include any applicable service fees or charges for optional incidentals.
Cancellation & Refund Policy
In the case of multiple sites booked, cancellation penalties apply to each site that is cancelled or changed.
No refunds will be issued for early check-out.
RV campsites: We allow full refunds for cancellations up to 2 days prior to your arrival date for daily and weekly reservations.
Rental accommodations: We allow full refunds for cancellations 7 days prior to your arrival date for dialy and weekly reservations.
Daily and weekly reservations: For cancellations received less than the required notice period prior to arrival, your deposit will be forfeited up to one night rack rate.
Pet Policy
Pets are allowed. Two pets total per site. Please clean up after pets and keep on leash at all times. Do not leave unattended on site. Pets may also be permitted in select rental cabins and cottages.
Sturbridge, MA

66°F
Sat

71
Sun

80
Mon

67
Tue

79
Wed

63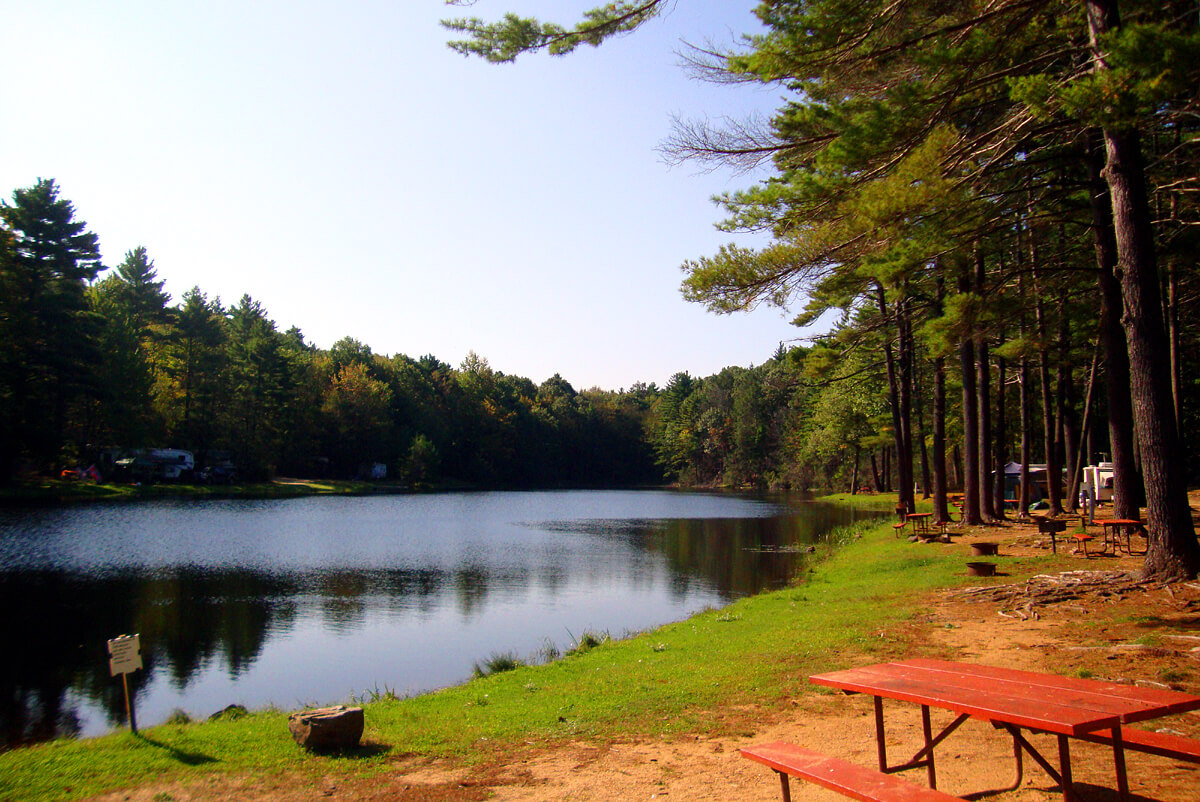 Sturbridge, MA

66°F
Sat

71
Sun

80
Mon

67
Tue

79
Wed

63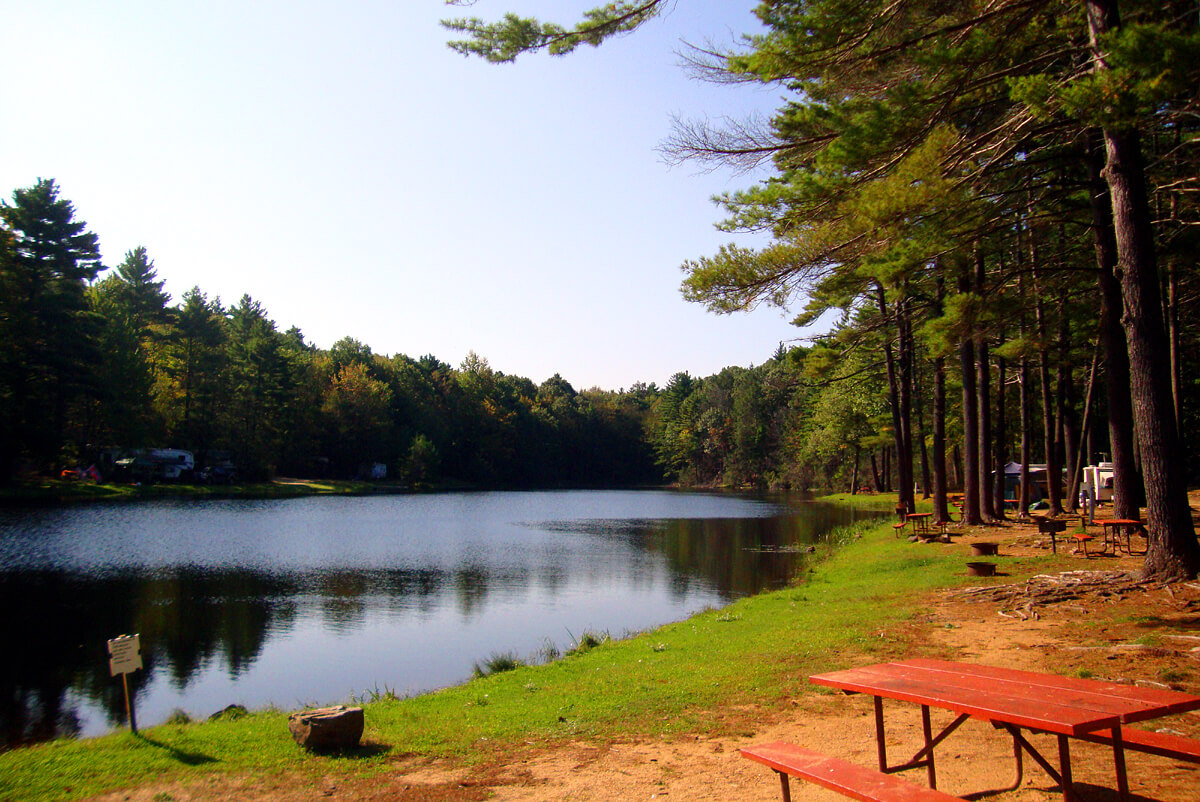 Enjoy year-round camping in the great outdoors at Thousand Trails' network of campgrounds, with spacious campsites, hiking trails, fishing, and family fun.
Loading