PA Dutch Country RV Resort
PA Dutch Country RV Resort
Book Now
Not A Member?
Camp all year with a Thousand Trails Camping Pass! Join Now
PA Dutch Country RV Resort
185 Lehman Rd., Manheim, PA 17545 view map
Wooded RV Campground in Pennsylvania
RV camping just got a little bit better. Take a trip to PA Dutch Country RV Camping and discover a perfect getaway for individuals, couples, families and friends. Located in the heart of Lancaster County, this RV campground in Pennsylvania offers more than great RV camping; it is also surrounded by the sights and sounds of Amish Country. Experience the traditional Amish lifestyle with unique sightseeing and shopping, including handcrafted woodwork, quilts and pottery. Make sure you venture out with an empty stomach! Local restaurants specialize in hearty homestyle cooking.
As a premier RV campground in Pennsylvania, PA Dutch Country RV Camping offers wooded campsites with convenient three point hook-ups and other amenities to make your visit comfortable and convenient. Book your trip today!
Amenities
Clubhouse
Swimming Pool
RV Storage
Pets Welcome
Restaurant
Store
Nature / Hiking Trails
Mini Golf
Restroom/Shower Facilities
Laundry Facilities
Picnic/BBQ Area
Playground
Volleyball
Basketball
Ballroom/Banquet Hall
Library
WiFi $$
Rentals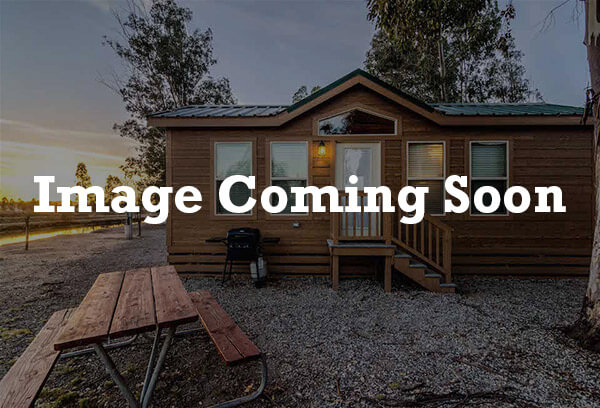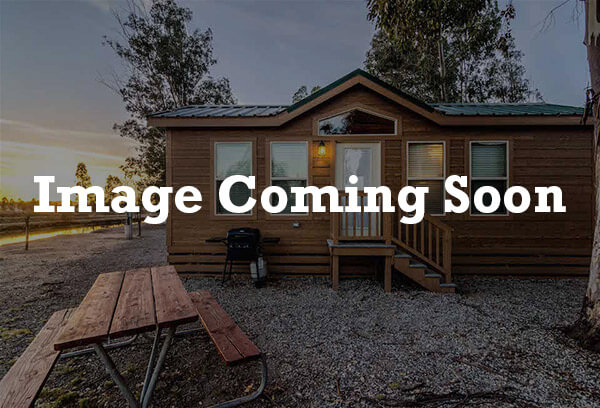 PM w/Covered Porch/7 NO Pets
Activities
Whether you're planning a retreat for the whole family, a group of friends or a getaway for two, there's no shortage of unique activities to explore at PA Dutch Country RV Resort. Plan activities upon arrival or visit this page before your departure to plan ahead. Looking for more? Our friendly staff can fill you in on all of the great ways to make your stay a memorable experience.
We currently offer the following activities:
Activities Center
Activities Director
Arts & Crafts
Bingo/Card Playing
Card Room
Children's Playground
Church Service
Kids Activities
Live Entertainment
Mini Golf
Planned Activities
Potlucks
Tournaments
Volleyball
Events
Welcome Back Weekend
Starts: 04/23/2021 - Ends: 04/25/2021
Welcome back weekend is here! There will be bingo on Friday night. On Saturday, there will be a Meet the Manager meeting to discuss an exciting 2021 season with coffee and donuts. There will be many activities like wagon rides in the afternoon, and learning to play mini golf and horseshoes.
Fiesta Grande Weekend
Starts: 04/30/2021 - Ends: 05/02/2021
Join us for our big Fiesta this weekend! Enjoy a Friday night movie, and paper mache crafts. Saturday activities include crafts, wagon rides, face painting etc. Music entertainment will be going on Saturday evening.
Mother's Day and Murder Mystery Dinner Weekend
Starts: 05/07/2021 - Ends: 05/09/2021
Let us help you spoil your Mom! Make her a gift at our craft activities, Play games and take her to our entertainment - Dinner and a show! Murder Mystery Dinner Theater.
Lets Get Chopped - Camp Style Weekend
Starts: 05/14/2021 - Ends: 05/16/2021
Lets Get Chopped this weekend! There will be Friday night movie playing. Saturday is the main event. There will be cooking type crafts like making chef hats and decorating cookies. Don't forget the Wagon Rides too. In the afternoon, there will be a "chopped" style cooking contests for kids to adults. The evening will have a final cooking inspired event with the making of Campfire Mountain Pies around the firepit in the Grove. See you there!
STEM & Slots Weekend
Starts: 05/21/2021 - Ends: 05/23/2021
Join us for the STEM and Slots Weekend. There will be a Friday night movie. On Saturday, there is going to be a Monthly Manager Meeting with coffee and donuts. The crafts for the day will include learning about aerodynamics. There will be wagon rides in the afternoon and the first annual Cornhole Tournament. On Saturday evening, there will be a makeshift Casino for fun and a silent auction.
Memorial Day & Olympic Games Weekend
Starts: 05/28/2021 - Ends: 05/31/2021
Join us for a fun filled Memorial Day Weekend and Olympic Games. On Friday night, make your family team shirts and start decorating your golf cart for the opening Olympic games parade. On Saturday, finish decorating your cart for the 1pm Opening Ceremonies, then let the fun and games begin. On Saturday evening, there will be live music in the Barn. On Sunday, we will have a Memorial Day craft in the morning, then in the afternoon we will hold the Golf Cart Closing parade and announce the winners.
Wild West Weekend
Starts: 06/04/2021 - Ends: 06/06/2021
C'mon over and help us with a little shindig! We're expectin' to have some games, do some craftin' and dancin' with a live band for music! Get ready for a Wild West Weekend.
Flags Away/Color Fun Run/ Flag Day
Starts: 06/11/2021 - Ends: 06/14/2021
Fly it high for the 244th year since the Adoption of the American Flag! We're letting all the colors fly for the fun run too! (Colored Chalk Powder Packs)
Father's Day/Touch-A-Truck Weekened
Starts: 06/18/2021 - Ends: 06/21/2021
It's Dad's turn to be spoiled! Craft a gift and take him to the display of vehicles our neighbors brought to show off!
Civil War Reenactment Weekend
Starts: 06/25/2021 - Ends: 06/27/2021
Watch the Reenactors and learn the history from the era of the Civil War! We will have Live Dancers that will teach how to do the traditional dances of the time. A blacksmith will visit to show off his craft!
Party in the USA/Country Fair Weekend
Starts: 07/02/2021 - Ends: 07/04/2021
Ready for a Party in the USA? Join us for Fourth of July Weekend and our Country Fair! A festival of family fun! We plan to have games, a petting zoo, pony rides and a Clown for entertainment
1st Responders/ Heroes' Weekend
Starts: 07/09/2021 - Ends: 07/11/2021
Honoring our real life superheroes this weekend! Time to give our local heroes a big "Thank You!". Come say hello as they show off their vehicles and equipment for everyone, then join us later for Karaoke!
Nifty 50's Weekend
Starts: 07/16/2021 - Ends: 07/18/2021
Have a rockin time with us this weekend! A throwback to the days of Poodle Skirts and Sock Hops! Live music to perform the Golden Oldies.
PA Dutch Goes Global/Food Truck Weekend
Starts: 07/23/2021 - Ends: 07/25/2021
Learn about the different cultures of the world and sample different varieties of cuisine from our local food trucks. We will also have a DJ for musical entertainment.
Family Game Night/This is How We Roll Weekend
Starts: 07/30/2021 - Ends: 08/01/2021
Grab your Friends & Family for this fun filled weekend of GAMES! Live DJ and mock TV Game Shows!
War Reenactment/Survival Guide Weekend
Starts: 08/06/2021 - Ends: 08/08/2021
Learn how to survive off the land. Live Blacksmith of Bloodstone Forge will return to teach YOU how to do his craft!
Wet & Wild/Shark Week/Water Wars Weekend
Starts: 08/13/2021 - Ends: 08/15/2021
Get ready to get wet! This weekend's all about the water! After you've had your fill of fun, towel off and meet us for karaoke!
Holiday Mix-Up Weekend
Starts: 08/20/2021 - Ends: 08/22/2021
Why only celebrate one holiday at a time? Let's do them all! Try a new one, put a twist on your favorite one, but whatever you do, HAVE FUN!
You Wild Animal Weekend
Starts: 08/27/2021 - Ends: 08/29/2021
Let your imagination run as wild as the animals! We planned for pony rides, a petting zoo and a DJ!
Labor Day/Color Fun Run/ The Great Race Weekend
Starts: 09/03/2021 - Ends: 09/06/2021
Get ready for the Color Fun Run and Great Race with us! Spend the weekend running after that #1 spot! Will you prove to be the fastest at Pa Dutch?? (Color fun run will involve packets of colored chalk powder)
End of Summer Blast
Starts: 09/10/2021 - Ends: 09/12/2021
Sendoff the Summer with us. This will be the Last Weekend for the Pool. Live Polynesian dance group will perform.
Pet Lovers Weekend
Starts: 09/17/2021 - Ends: 09/19/2021
We love to love them! Gather up your pets (on their leashes!!) for a pet pool party!
PA Dutch's Got Talent Weekend
Starts: 09/24/2021 - Ends: 09/26/2021
Get ready for an all star talent show weekend at PA Dutch. If you got it - Flaunt it! We wanna see what YOU can do best!
Oktoberfest/Apple Harvest/ Renaissance Weekend
Starts: 10/01/2021 - Ends: 10/03/2021
Welcome the beginning of Autumn as we hold our family festivities! Cooking contests, Live storytelling entertainment.
Monster Mash Dance Party Weekend
Starts: 10/08/2021 - Ends: 10/10/2021
A spooktacular weekend awaits! Time to party so hard that we wake the dead! Live Music with plenty of family fun.
Halloween/Haunted Forest Weekend #1
Starts: 10/15/2021 - Ends: 10/17/2021
Time to reveal our Haunted Forest Trail! Trick or Treat, Crafting and Candy Fun for all!
Halloween/Haunted Forest Weekend #2
Starts: 10/22/2021 - Ends: 10/24/2021
Halloween continues! Trick-Or-Treat, Horrifying Haunted Forest Trail & Crafts.
Halloween/Haunted Forest Weekend #3
Starts: 10/29/2021 - Ends: 10/31/2021
Last weekend of the season. Our final weekend of Halloween Shenanigans. Haunted forest Trail, Trick-or-Treat, Crafts & Games.
Policies
General Policies:
Campsite Check In Time: 12:00 PM
Campsite Check Out Time: 11:00 AM
Rental Unit Check In Time: 4:00 PM
Rental Unit Check Out Time: 12:00 PM
Upon check-in you may be asked to provide a valid ID, and a certificate of insurance and registration for your unit. Members should also have their membership card on hand.
Minimum Check In age is 21 years old.
A completed Reservations for Minors form is required for all unaccompanied minors. To download the form, copy and paste this link into your browser: http://www.rvonthego.com/images/PDF/Reservations-For-Minors061917.pdf.
Pets are allowed.
The rates displayed do not include any applicable service fees or charges for optional incidentals.
For late arrival arrangements, please contact our Reservation Department at (717) 665-2500.
Reservation & Payment Policies:
Your credit card will be charged Itinerary Total prior to arrival, up to a maximum deposit of $250.00. Any remaining balance will be due on arrival.
If you cancel your reservation 14 or more days prior to arrival, you will be charged a $25 administrative fee.
If you cancel your reservation within 14 days of arrival, you will forfeit your deposit; up to a maximum of $250.
In the case of multiple sites booked, cancellation penalties apply to each site that is cancelled or changed.
Prices and site type are subject to availability.
No refunds will be issued for early check out.
Deposit and Payment Schedule:
Mandatory 2 night reservations for weekends and 3 nights for holidays.
1 night midweek campsite reservations can be booked
1 night campsite reservation for a weekend can only be booked on the day of arrival. (Overrides can only be approved by the Property Ops. Staff)
1 night rental reservation can be booked only 48 hours in advance with a $10.00 surcharge.
If I used a credit card for a deposit, guarantee or payment, I authorize MHC Property Management L.P. to charge any expenses incurred during my stay to that credit card or apply funds you have on deposit with us against what I owe.
Current Weather
Manheim, PA
63°F
Tue 59
Wed 59
Thu 49
Fri 59
Sat 62