The Thousand Trails Member Journey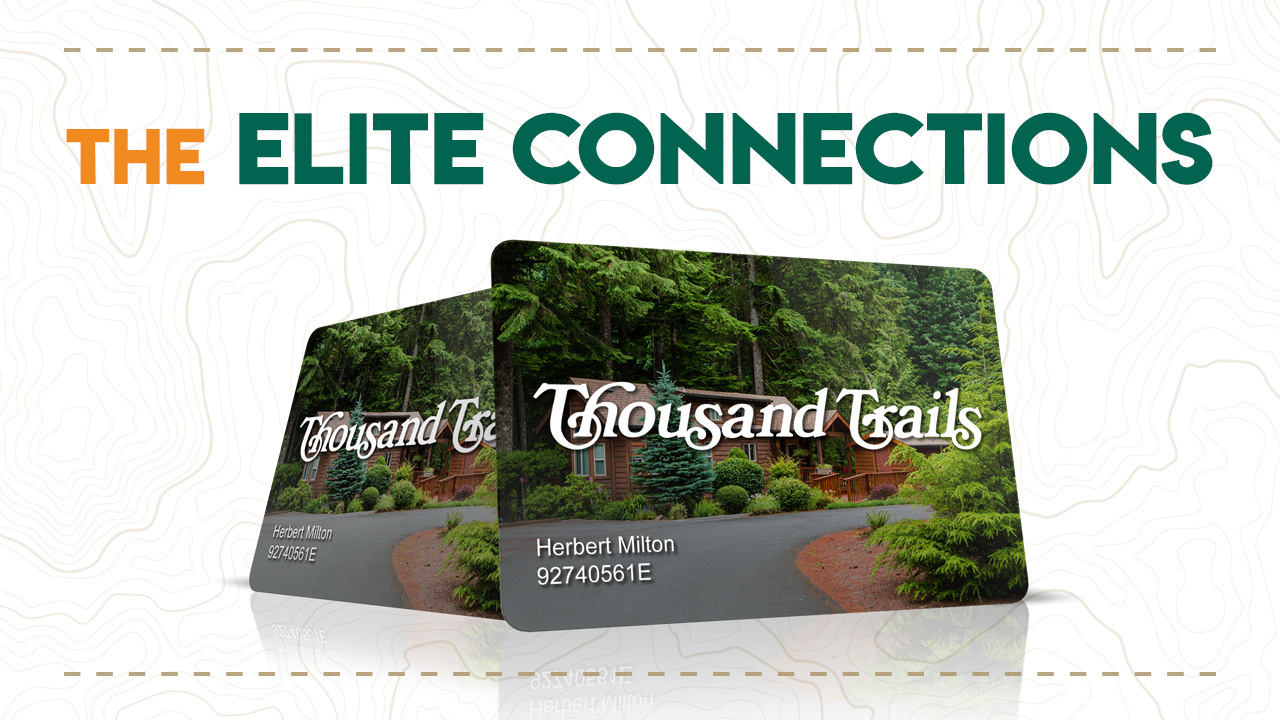 This trail will take you through the key benefits of the Elite Connections membership.
Thank you for upgrading and congratulations on your new Elite Connections membership! Here's how you can get started using your new member benefits.
Review the benefits available when you upgrade to Elite Connections.
Explore the Family Benefits offered through an Elite Connections membership.
Explore our various upgraded membership options and learn how you can maximize your member benefits.
Learn about our Resort Parks International reciprocal camping and travel program, which is available to join through our upgraded memberships.