Leavenworth RV Campground Open Year Round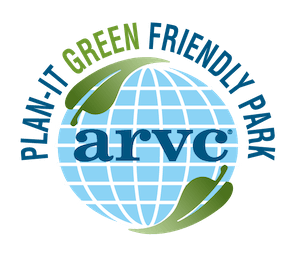 What's your activity of choice? Hiking? Fishing? Snowmobiling? Sledding? Book a Leavenworth RV Camping trip and you won't have to choose! We offer countless activities for every season. This beautiful RV camp in Washington boasts a serene location situated amid 300 acres of forests and meadows. Visit in the winter and you'll have access to over 200 miles of groomed snowmobile trails. Snowshoeing, sledding and cross country skiing are other popular snow sports, with plenty of on-site hills to choose from. Our hills are even tailored to skill; Chipmunk Hill for the kids and Grizzly Run for the daring adults.

Is summer more your thing? No problem. Warm, sunny days provide picturesque conditions for sunbathing, river rafting, kayaking, paddle boating and more on Alpine Trout Lake and Otter Pond.

Additional off-site recreation is right around the corner. Leavenworth RV Campground is just 29 miles from Steven's Pass Ski Resort and four miles from Fish Lake, a popular ice fishing spot. For additional sights, visit the Bavarian Village of Leavenworth for seasonal festivals, historic architecture and German culture just 17 miles from this exciting Washington RV campground.
Amenities
Ping Pong

Disc Golf

Clubhouse

Bike Trails

Swimming Pool

WiFi

Pets Welcome

Nature / Hiking Trails

Mini Golf

Restroom/Shower Facilities

Laundry Facilities

Picnic/BBQ Area

Volleyball

Basketball

Horseshoes

Tennis Courts

Pickleball

Satellite TV

Softball
Activities
Whether you're planning a retreat for the whole family, a group of friends or a getaway for two, there's no shortage of unique activities to explore at Leavenworth RV Campground. Plan activities upon arrival or visit this page before your departure to plan ahead. Looking for more? Our friendly staff can fill you in on all of the great ways to make your stay a memorable experience.
WiFi at The Osprey Lodge
Live Entertainment
Mini Golf
Volleyball
Frisbee Golf
Tether Ball
Sledding/Tubing
Ballroom/Banquet Hall (Private Events)
Resort News
Leavenworth Pool Closed for the Season
Our pool is closed for the season and will reopen for the 2024 summer season on May 30, 2024.
Leavenworth RV Site Water Announcement
Water at RV Sites will be turned off for the season from 10/24/2023 until 5/1/2024. A water fill-up station is located at the Osprey Lodge.
General Policies & Information
General Policies & Information
Announcements
Winter Notification: During the winter season, Leavenworth RV campground offers dry, electric-only RV sites and camping sites with no sewer or water hookups at sites. Our LakeView and MeadowView sections are closed. The restrooms/shower facilities and the RV dump station remain open. Potable water is available for filling at the Osprey Lodge. This procedure is standard practice for campground facilities in the area to protect sewer and water lines from winter freezing and breakage. We look forward to returning to our full schedule after winter.
Check-in/Check-out & Hours
Campsite check-in: 12 noon
Campsite check-out: 11 a.m.
Rental check-in: 4 p.m.
Rental check-out: 11 a.m.
Campground Schedule: May 1-Oct 31 all sites open, Nov 1- Apr 30 limited sites open
Ranger Station: 10 a.m. - 6 p.m.
Osprey Lodge: 9 a.m. - 5 p.m.
Guests must collect a welcome packet from the welcome center before entering the park. One welcome packet per reservation.
Upon check-in you may be asked to provide a valid ID, and a certificate of insurance and registration for your camper. Members should also have their membership card on hand.
Minimum check-in age is 21.
Guests aged 18 and under at the time of check-in are considered children.
Two-hour early check-in for your reservation may be available for $30. Please contact the management office, in advance of your arrival, to inquire about availability.
Two-hour late check-out for your reservation may be available for $30. Please contact the management office, in advance of your arrival, to inquire about availability.
After Hours Arrival
Packets will be outside the Welcome Center by the front gate.
Please read all material. Sites are first come first served.
Water and Sewer sites are not available October though April. You can fill your tank at the Osprey Lodge.
Ranger Station Phone: 509-763-3217
Pet Policy
Pets are allowed.
Rental Pet Policy: Pets are welcome. For those who camp with pets, there is a pet fee of $10 per pet per night for our pet-friendly rental units. Cats are not allowed. The fee may vary at select properties. Service animals are not pets. The Company complies with the Americans with Disabilities Act (ADA) and state/local laws regarding service animals. Service animals may accompany a disabled person without any proof of disability or certification for the service animal. Guests traveling with a service animal will not be charged a pet fee. Charges may be incurred, however, should a service animal damage the rental unit.
Reservation & Payment Policy
Your credit card will be charged Itinerary Total prior to arrival, up to a maximum deposit of one night rack rate. Any remaining balance is due prior to arrival.
Maximum 10 persons per site for Thousand Trails members. More than 10 persons will require rental of an additional site(s).
Maximum 6 persons per site for non-Thousand Trails members. More than 6 persons will require rental of an additional site(s).
Prices and sites are subject to availability.
The rates displayed do not include any applicable service fees or charges for optional incidentals.
Cancellation & Refund Policy
No refunds will be issued for early check-out.
In the case of multiple sites booked, cancellation penalties apply to each site that is cancelled or changed.
RV campsites: We allow full refunds for cancellations up to 2 days prior to your arrival date for daily and weekly reservations.
Rental accommodations: We allow full refunds for cancellations 7 days prior to your arrival date for daily and weekly reservations.
Daily and weekly reservations: for cancellations received less than the required notice period prior to arrival, your deposit will be forfeited up to one night rack rate.
Campground Services
Pool Policy: The pool is open daily 11 a.m. - 7 p.m.
Tow vehicles (behind an RV or 5th Wheel) cannot exceed 20 feet in length.
During winter months, hidden obstructions like snow covered stumps may prevent RVs over 30 feet from being able to fit on campsites.
Enjoy year-round camping in the great outdoors at Thousand Trails' network of campgrounds, with spacious campsites, hiking trails, fishing, and family fun.
Loading Signup for Special Offers, Discounts and More!