Lancaster County RV & Camping Resort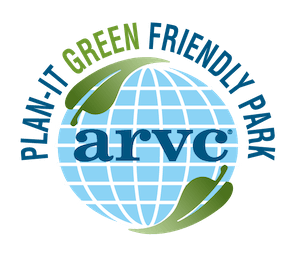 Located in the heart of Amish Country, Circle M RV Campground is a western themed campground with a long list of on-site amenities and nearby attractions. You will love our pool, spa, miniature golf course, planned children's activities, and many other activities available during your stay.

Whether you want to relax on site or visit Lancaster's many attractions, Circle M RV Campground is just minutes from major outlet shopping, multiple theaters and hearty Lancaster cuisine. Don't miss out on a trip to this RV Campground, located in the heart of ​ Pennsylvania Dutch Country - you will love our beautiful stream side settings and wonderful staff.

Amenities
Shuffleboard

Swimming Pool

Whirlpool/Spa/Hot Tub

Fishing

Creek / Lake / Canal / River / Ocean Frontage

RV Storage

Pets Welcome

Store

Mini Golf

Restroom/Shower Facilities

Laundry Facilities

Indoor Pool

Waterfront sites

Picnic/BBQ Area

Playground

Volleyball

Basketball

Horseshoes

Billiards/Game Room

Library

Pickleball

Cable TV $$

WiFi Hotspot
Activities
Whether you're planning a retreat for the whole family, a group of friends or a getaway for two, there's no shortage of unique activities to explore at Circle M RV & Camping Resort. Plan activities upon arrival or visit this page before your departure to plan ahead. Looking for more? Our friendly staff can fill you in on all of the great ways to make your stay a memorable experience.
Activities Center
Arts & Crafts
Children's Playground
Childrens Programs - Fee
Mini Golf
Activities Director
Bingo/Card Playing
Children's Program
Kids Activities
Sand Volleyball
General Policies & Information
General Policies & Information
Policies subject to change without notice.
Check-in/Check-out & Hours
Campsite check-in: 12 noon
Campsite check-out: 11 a.m.
Rental check-in: 4 p.m.
Rental check-out: 11 a.m.
Upon check-in you may be asked to provide a valid ID, and a certificate of insurance and registration for your camper. Members should also have their membership card on hand.
Minimum check in age is 21 years.
Guests aged 18 years and under at the time of check-in are considered children.
Leashed pets are always welcome on the resort; but are not allowed in some of our rentals. However, we do allow service animals and a service animal may have stayed in a rental.
For late arrival arrangements, please contact our Reservation Department at (877) 570-2267.
Two-hour early check-in for your reservation may be available for $30. Please contact the management office, in advance of your arrival, to inquire about availability.
Two-hour late check-out for your reservation may be available for $30. Please contact the management office, in advance of your arrival, to inquire about availability.
Pet Policy
Leashed pets are always welcome on the resort.
Rental Pet Policy: Pets are welcome. For those who camp with pets, there is a pet fee of $10 per pet per night for our pet-friendly rental units. The fee may vary at select properties. Service animals are not pets. The Company complies with the Americans with Disabilities Act (ADA) and state/local laws regarding service animals. Service animals may accompany a disabled person without any proof of disability or certification for the service animal. Guests traveling with a service animal will not be charged a pet fee. Charges may be incurred, however, should a service animal damage the rental unit.
Reservation & Payment Policies
Your credit card will be charged Itinerary Total prior to arrival, up to a maximum deposit of one night rack rate. Any remaining balance is due prior to arrival.
Prices and site type are subject to availability.
RV sites and lodging typically accommodate four guests. A guest fee is added per day to the reservation rate for each additional guest over four.
The rates displayed do not include any applicable service fees or charges for optional incidentals.
Cancellation Policies
RV campsites: We allow full refunds for cancellations up to 2 days prior to your arrival date for daily and weekly reservations.
Rental accommodations: We allow full refunds for cancellations 7 days prior to your arrival date for daily and weekly reservations.
Daily and weekly reservations: For cancellations received less than the required notice period prior to arrival, your deposit will be forfeited up to one night rack rate.
Campground Services & Information
Free WiFi hotspots located at the Trading Post, Activity Center and Laundry Room. Please inquire about password and possible updates to this information as we are currently upgrading our campground guest WiFi.
Speed Limit: 10 Miles per hour.
Lodging Check-Out time: 11 am.
Sites/RVs may not be left unattended overnight.
Handicap Sites will be granted exclusively to guests who have a confirmation of reservation for a handicap site. While on property, please prominently display your handicap placard.
Personal Conduct: Loud noises, offensive language and ill-mannered behavior will not be tolerated. Trespassing through other campsites is an example of unwelcome behavior.
Quiet Time is 11 pm to 7 am. All guests must be at their own site/cabin during quiet hours.
Visitors: Members may have up to 10 total occupants on the campsite. Guests must pre-register all visitors at the Welcome Center.
Vehicles: Please prominently display your hang tag on your vehicle. Visitors and guests must register at the Welcome Center to obtain a hang tag. You may park up to two vehicles on your campsite. Additional vehicles are welcome to park in parking lots for $11 per vehicle per vehicle, per day.
Golf Carts: Golf Cart Use is allowed by permit only. Please inquire at the Welcome Center (read more below).
Bicycles/ Motorized Vehicles: Children 12 and under must wear a helmet when riding bicycles. Please, no bike riding after dark. No ATVs or children's battery operated/electric vehicles allowed in the park.
Skateboard Use: Restricted to the Mohawk area parking lot.
Recreation Areas: Please observe rules for our recreation areas. It is your responsibility to understand and follow all posted recreation area rules.
Pets must be on a leash and under the control of a responsible person who will pick up after them immediately. Pets are not allowed in buildings, bathrooms, pools or playground areas.
Fishing is permitted. State law requires a Fishing License for individuals 16 years and older.
Alcohol: There will be no alcohol consumption at any pool area. Other alcohol consumption must be concealed in a koozy or solid colored cup.
Smoking: All cabins, buildings and pool areas are Non-Smoking.
Trash: Please dispose of trash in a dumpster or one of the many available trash receptacles.
Sewer and Toilet Use. We are on a Septic System. Please, no flushing of paper towels, wipes, or diapers. ONLY Septic Safe toilet paper to be flushed.
Trees: Please do not cut tree limbs or hang clotheslines, hammocks or tarpaulins from trees.
Management reserves the right to fine or ask any guest to vacate the premises at any time if unwilling to follow the Campground Rules and Regulations.
Members and guests agree to indemnify and hold harmless Circle M from all claims, liability, loss and expense incurred by reason of injury to person or property, or both, of members, their family or their guests, arising from the use of Circle M properties, its facilities or surrounding areas. Members and guests agree that any dispute shall be governed by and construed in accordance with the laws of the Commonwealth of Pennsylvania.
Golf Carts
Use of golf carts is permitted under certain conditions:
Registration of golf cart required which includes agreement to golf cart rules, and release of liability (registration paperwork provided by campground).
Proof of current insurance on golf cart must be provided.
A one time registration fee of $25 is good for one calendar year - sticker provided for display on golf cart.
Pool Rules
Please shower before entering the pool.
Children under 14 years of age must be accompanied by a responsible adult at all times.
Proper bathing suits must be worn; white t-shirts may be used as a cover up.
Only U.S. Coast Guard approved flotation devices may be used in the swimming pool. Water wings or other inflatable swimming aids are not permitted.
No recreational equipment or toys are allowed in the pool.
No diving, flips or cannon balls into the pool.
Attention: Facility attendants servicing pool areas are NOT lifeguards and are not trained to provide lifesaving assistance.
Please review our policies carefully. You will be asked to sign a copy of this agreement upon check-in.
Enjoy year-round camping in the great outdoors at Thousand Trails' network of campgrounds, with spacious campsites, hiking trails, fishing, and family fun.
Loading Signup for Special Offers, Discounts and More!