Neshonoc Lakeside Camping Resort is one of Wisconsin's premiere camping destinations. Stay with us for your family vacation destination, or maybe for just one or two nights to escape the stresses of everyday life.

Neshonoc Lakeside Camping Resort offers activities for everyone, whether it's a relaxing day at the beach, fun in the sun by the pool, a spirited game of horseshoes, volleyball, boating or a relaxing day of fishing on the lake. Over the past years we have enjoyed providing our guests with the utmost in quality service and facilities.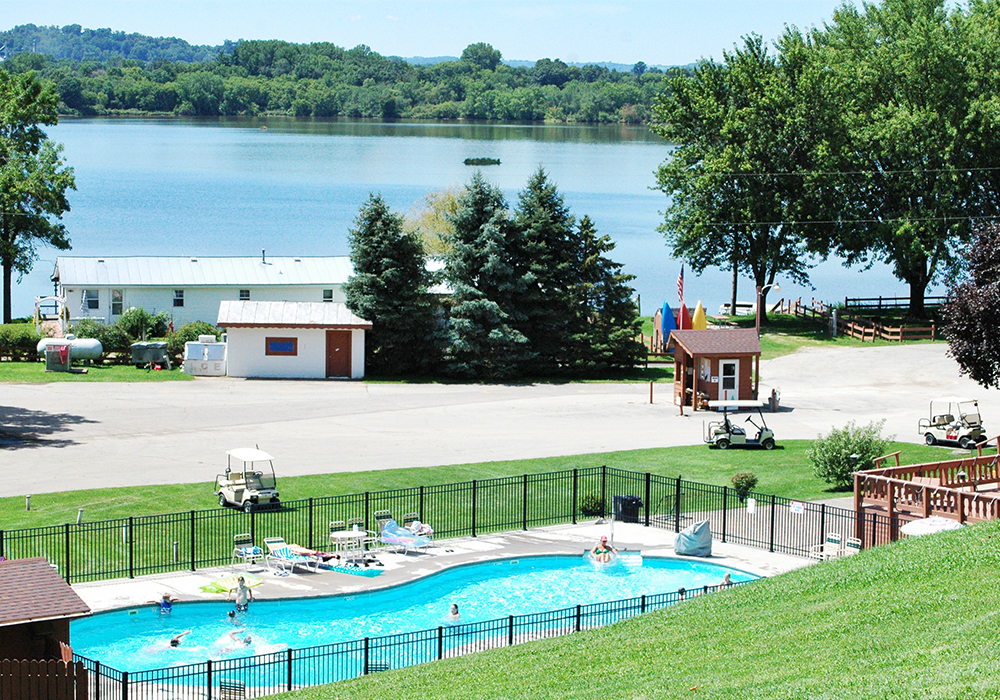 Amenities
Bike Trails

Swimming Pool

Whirlpool/Spa/Hot Tub

Fishing

Near Beach

Creek / Lake / Canal / River / Ocean Frontage

Pets Welcome

Store

Restroom/Shower Facilities

Laundry Facilities

Boat Ramp

Waterfront sites

Picnic/BBQ Area

Playground

Volleyball

Basketball

Horseshoes

Pickleball

WiFi $$

WiFi Hotspot
Activities
Whether you're planning a retreat for the whole family, a group of friends or a getaway for two, there's no shortage of unique activities to explore at Neshonoc Lakeside Camping Resort. Plan activities upon arrival or visit this page before your departure to plan ahead. Looking for more? Our friendly staff can fill you in on all of the great ways to make your stay a memorable experience.
Children's Playground
Kid's Activities
Bingo
Volleyball
Basketball
Fishing
Pickle Ball
Activity Center
Arts and Crafts
Potlucks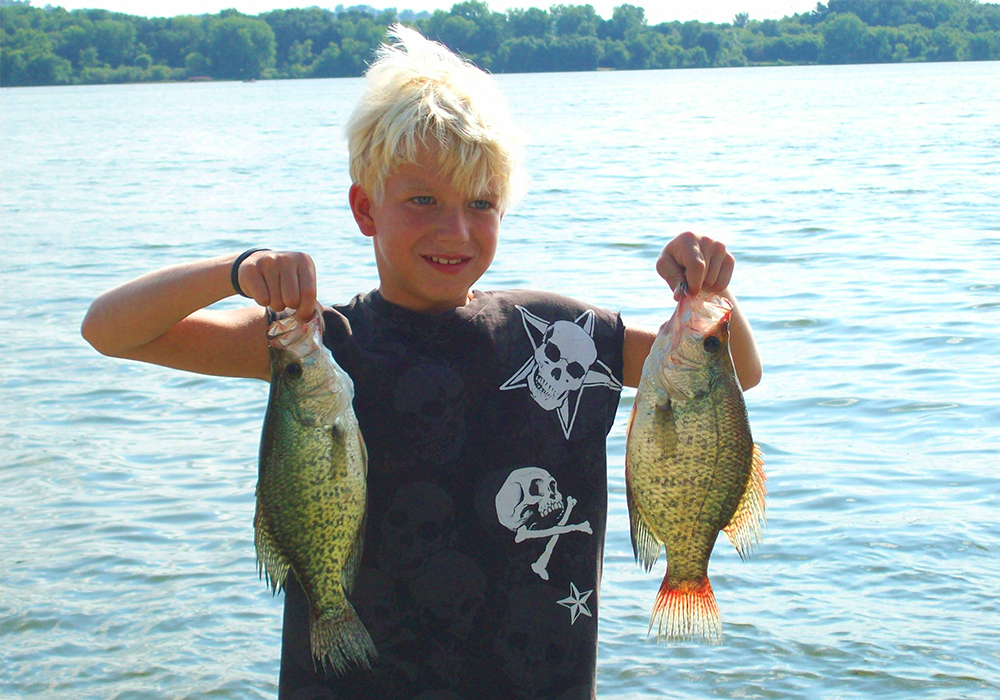 Ways to Stay
Resort News
Pardon Our Dust! Exciting News at Neshonoc Lakeside!
We are working on upgrading our lower pool. Please pardon our dust as we work to make an even better camping experience for you!
General Policies & Information
General Policies & Information
Rental check-in: 3 p.m.
Rental check-out: 11 a.m.
Site check-in: 2 p.m.
Site check-out: 1 p.m.
Minimum check-in age is 18 years.
Guests aged 17 years and under at the time of check-in are considered minors.
After Hours Arrival
Late arrivals: For our guests arriving after office hours, please call ahead with an estimated time of arrival and to confirm your reservation.
Reservation & Payment Policy
Your credit card will be charged Itinerary Total prior to arrival, up to a maximum deposit of

one night rack rate

. Any remaining balance is due prior to arrival.
Prices and site type are subject to availability.
The rates displayed do not include any applicable service fees or charges for optional incidentals.
By using a credit card for a deposit, guarantee or payment, you agree to the following: if I used a credit card for a deposit, guarantee or payment, I authorize MHC Property Management L.P. to charge any expenses incurred during my stay to that credit card or apply funds you have on deposit with MHC Property Management L.P. against what I owe.
Cancellation & Refund Policy
RV campsites: We allow full refunds for cancellations up to 2 days prior to your arrival date for daily and weekly reservations.

No refunds will be issued for early check-out.

Rental accommodations: We allow full refunds for cancellations 7 days prior to your arrival date for daily and weekly reservations.
Daily and weekly reservations: for cancellations received less than the required notice period prior to arrival, your deposit will be forfeited up to

one night rack rate

.
Pet Policy
Dogs are allowed in cabins 1 - 7 and are allowed within the park.
Campground Services & Information
Although we do our best to honor all site requests, we DO NOT guarantee specific site number requests.
Displayed rates and package prices are subject to change. Site assignments can not be guaranteed.
All weekends/activities are subject to change, check our website for current updates.
Free WiFi hotspot located in the office. High speed Internet and additional WiFi available from Fast Wave Networks for a fee.
Early check-ins are subject to availability, please call ahead to confirm your site is available.
Our goal is to provide you, our guest, the highest quality recreation experience La Crosse County has to offer. Please let us know immediately of any concerns regarding your site or our facilities and service. You are responsible for all nights reserved. If you are unable to complete your stay, for any reason, no refunds will be given.
Camping is an outdoor experience, therefore we do not give refunds due to the discomforts of weather or nature.
Whether it's just for a weekend or for the whole season, these top campgrounds have it all – from unique accommodations to family friendly activities to scenic locations.
Loading