Lake Texoma RV Campground
Lake Texoma RV Campground
Book Now
Not A Member?
Camp all year with a Thousand Trails Camping Pass! Join Now
Lake Texoma RV Campground
209 Thousand Trails Drive, Gordonville, TX 76245 view map
Waterfront RV Camp in Texas
300 acres of pure Texan campgrounds await you at Lake Texoma RV campground. Whether lounging by the lake, swimming, boating, or hiking, this RV camp in Texas offers a quiet escape away from it all. As the "Striped Bass Capital of the World" it's no secret that fishing is a popular pastime amongst our guests. Come visit us at Lake Texoma RV camping. We promise you'll enjoy your stay.
Amenities
Shuffleboard
Swimming Pool
Whirlpool/Spa/Hot Tub
Fishing
Fitness Center
WiFi
RV Storage
Pets Welcome
Restaurant
Store
Nature / Hiking Trails
Mini Golf
Restroom/Shower Facilities
Laundry Facilities
Boat Docks/Marina
Boat Ramp
Picnic/BBQ Area
Playground
Volleyball
Basketball
Horseshoes
Ballroom/Banquet Hall
Billiards/Game Room
Library
Business Center
Pickleball
Dog Park
Cable TV
Rentals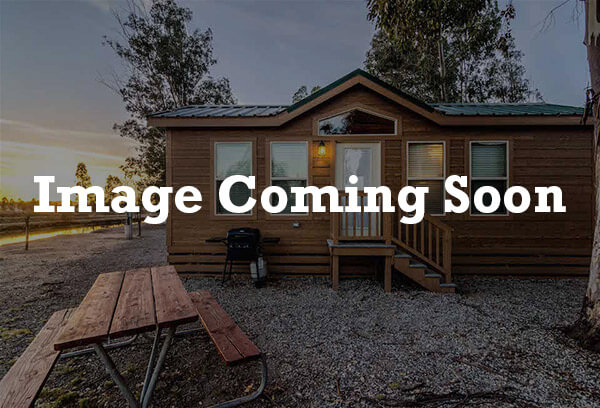 Cabin (Sleeps 4/Pet Friendly)
These charming cabins can accommodate up to 6 people. In these 1-bedroom cabins is a full-sized bed and a futon. They include a full-sized bed, a futon, and a set of bunk beds. These cabins have window air conditioners.
Rental rates cover 4 people. Add $5 per person for each additional person over the 4 included. A maximum of 2 pets are welcome for additional fee.
Cabin Deluxe (Sleeps 4/Pet Friendly)
These deluxe cabins sleep up to 4 people and have central air conditioning/heat. In the bedroom is a queen-sized bed. In the living room area is a futon.
A maximum of 2 pets are welcome for additional fee.
Photo Gallery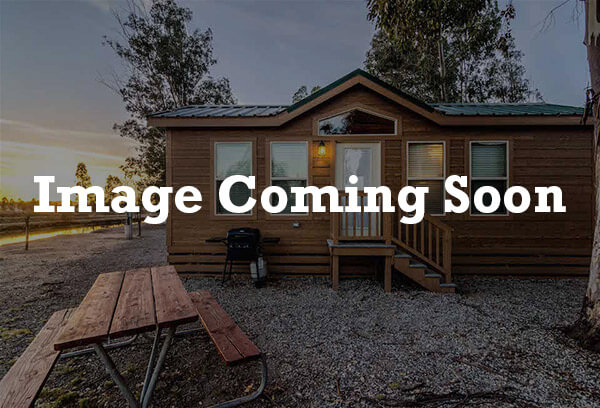 Activities
Whether you're planning a retreat for the whole family, a group of friends or a getaway for two, there's no shortage of unique activities to explore at Lake Texoma RV and Cabin Campground. Plan activities upon arrival or visit this page before your departure to plan ahead. Looking for more? Our friendly staff can fill you in on all of the great ways to make your stay a memorable experience.
We currently offer the following activities:
Activities Coordinator
Arts & Crafts
Bingo/Card Playing
Pickle Ball
Lap Swimming
Children's Playground
Free WiFi in Family Center
Jam Sessions
Kids Activities
Live Entertainment
Mini Golf
Ping Pong
Game Room
Shuffleboard
Horseshoes
Volley ball
Major Holiday Planned Events
Events
Help Decorate the Park
Starts: 12/07/2019 - Ends: 12/07/2019
We need volunteers to help decorate all our buildings for Christmas! All volunteers will be entered in a drawing for Special Christmas Prizes! We will also have Christmas cookies and punch for all!
Annual Christmas Social
Starts: 12/14/2019 - Ends: 12/14/2019
It's Christmas so come out and show your Christmas spirit and join us for Christmas cookies and snacks, punch, hot chocolate, and coffee. We will have Christmas kid's crafts and family bingo!
One Pot Meal Potluck
Starts: 01/18/2020 - Ends: 01/18/2020
Winter is here so let's share our favorite one-pot meals and recipes with your fellow campers. Bring your favorite soup, chili, pasta, stew or something similar and we will supply the bread, dessert, and beverages.
Big Game Weekend
Starts: 02/01/2020 - Ends: 02/01/2020
Join us for a chips and dips sampling! Saturday afternoon, snack on chips and dips, then sit around visiting with your friends for Sunday's big game! Then finish off the snacks during our family bingo!
Valentine's & President's Weekend Celebration
Starts: 02/15/2020 - Ends: 02/15/2020
Come and enjoy our Special Valentine's and President's Day Celebration with a DJ party. Dress in your favorite party clothes to be entered in our Door Prize Give-a-ways! Enjoy our chocolate fountain with snacks and punch for a fun filled day!
Back to Back Spring Break Weekends
Starts: 03/14/2020 - Ends: 03/21/2020
Let's celebrate Spring Break with all types of activities; bring your Frisbees, kites, pets and enjoy the great outdoors! We will have kids crafts with snacks during the day followed by Movie Night each Saturday night with popcorn and punch!
Spring Bingo Night
Starts: 04/04/2020 - Ends: 04/04/2020
Join us at 6pm for Bingo Night and Social! We will have finger foods, snacks and beverages!
Good Friday & Easter Weekend
Starts: 04/11/2020 - Ends: 04/11/2020
Hop on over to Lake Texoma to celebrate Easter. The Easter Bunny will be here to help us celebrate! We'll have an Easter Egg Hunt and all kinds of fun Easter activities! Then, bring your camera so you can take a photo of your family with the Easter Bunny! While you wait in line for that special photo, we will provide cookies and punch!
Homemade Dessert Recipe Social
Starts: 04/25/2020 - Ends: 04/25/2020
Join us Saturday afternoon for Dessert Recipe Sharing! We will provide the punch and coffee. Each guest brings one homemade dessert to share. Write down the recipe on a card/paper so we can post it on the Bulletin Board to share! Those who bring a homemade dessert will be entered in our Door Prize Give-a-ways!
Policies
General Policies:
RV check in: 1 p.m.
RV check out: 11 a.m.
Rental check in: 4 p.m.
Rental check out: 11 a.m.
Upon check-in you may be asked to provide a valid ID, and a certificate of insurance and registration for your RV. Members should also have their membership card on hand.
Minimum check in age is 21 years old.
Pets are allowed.
For late arrival arrangements, please contact our Reservation Department at (877) 864-2728.
To make changes to your reservation, please call our Reservation Department at (877) 864-2728 and specify that you booked your reservation online.

Reservation & Payment Policies:
The rates displayed do not include any applicable service fees or charges for optional incidentals.
Your credit card will be charged one night rack rate prior to arrival.
Balance due on reservation start date.
Prices and site type are subject to availability.
If I used a credit card for a deposit, guarantee or payment, I authorize MHC Property Management L.P. to charge any expenses incurred during my stay to that credit card or apply funds you have on deposit with us against what I owe.

Cancellation and Refund Policies:
If a RV/Tent site reservation is canceled at least 2 days prior to arrival, an administrative fee of $25 will be charged prior to refunding any advance deposit. Otherwise the one night deposit will be forfeited.
If a rental reservation is canceled at least 7 days prior to arrival, an administrative fee of $25 will be charged prior to refunding any advance deposit.
Rental reservations that are canceled within 7 days of arrival are not eligible to receive a refund.
A $100 refundable security deposit on a major credit card is required upon check in of your rental. You are responsible for damages to the rental and its contents, as well as for the cleanliness of the rental.
If any items require repair or replacement, or if excess cleaning is required, the security deposit will not be refunded and you may incur additional charges for replacement cost due to the nature of the damages.
In the case of multiple sites booked, cancellation penalties apply to each site that is canceled or changed.
No refunds will be issued for early check out.

Helpful Information:
No ATVs are allowed on the preserve.
Due to extreme heat and drought conditions boat ramp access and resort activities may be limited. Contact the property direct for up to date conditions.
We are unable to accept U.S Postal Service Mail. UPS and FedEx packages will be accepted for those checked into the preserve, and a $5.00 handling fee will be charged.